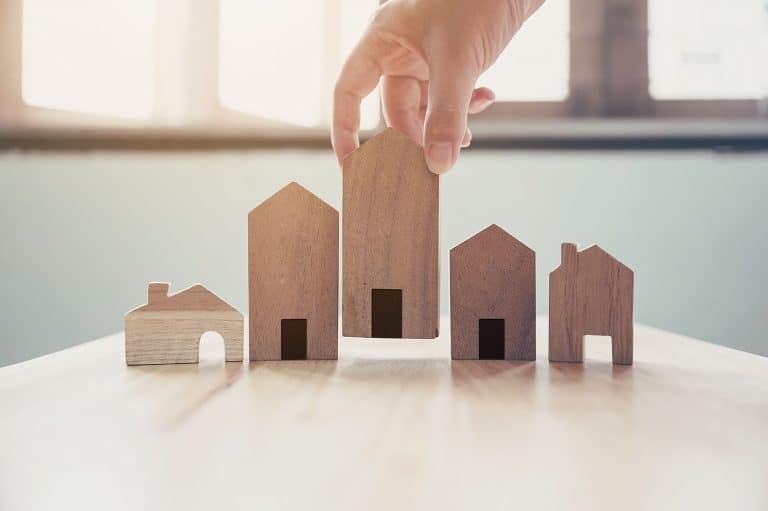 Moving Home Guide
Moving home can be a daunting prospect. However, it can run more smoothly, and even be enjoyable, with a bit of thought and careful planning. Whether it's your first time selling your home, or it has just been a long time since you went through the process, we hope this guide will help you arrange your home move smoothly.
We have put together this guide to help you navigate the process of moving home. Understanding the procedure will ensure you are confident in your decisions and make the right choices for you.
We have added a checklist you can use to ensure you haven't missed any crucial steps. This means you can spend less time worrying and actually enjoy this exciting step in your life.
If you are selling your current home to buy a new home, there are several main actions you need to take.
Sell your existing property
Arrange a mortgage
Find a new property
Organise the move


Selling your property
If you are already a homeowner, you will, of course, have to sell your current property before you can move into your new, dream home.
You want to ensure that you get the best price possible for your home and that it sells quickly and easily.

Getting ready to sell
It is worth talking to at least three estate agents before you start the process of selling your home. They can help you to prepare your home for sale and make the best of its features. If you are planning to do any work on your home before putting it up for sale, ask the estate agents for some advice to ensure you spend your time and money in the best way possible to realise the full potential of your home.
Here are some general tips on preparing your home for sale.
Clear out any clutter to make your home look as spacious as possible
Finish any DIY jobs that you have started and make any necessary repairs
Make sure the lighting is nice and bright and that windows, blinds and curtains are clean to give your home a light and airy feel
Give your home a good clean, so it looks and smells fresh and inviting
Make sure the front of the house is appealing by tidying the front garden, disguising bins and giving the front door a lick of paint if it needs it. This will make sure your home makes a good first impression on potential buyers.
Add some finishing touches such as fresh flowers, clean matching towels and some scatter cushions to make your property look homely and pulled together.
find me a mortgage
Pricing your property
You want to get the best price possible for your home, but you don't want to price it so high it puts potential buyers off and makes your property hard to sell.
You should ask at least three local estate agents for a valuation of your property. Your estate agents should show you similar properties that have sold in the local area to back up their valuation. You can then choose the average price based on these valuations.

Advertising your property
You can sell your home yourself or use an estate agent. Estate agents know the local market and have access to potential buyers, so it's often best to use their services if you want to get the best price as quickly as possible. Make sure your estate agents will advertise your home on the most popular property websites such as Right Move and Zoopla.
Bear in mind that estate agents will charge a fee. You may be able to haggle a bit, but this is likely to be around 1.5% of the final sale price. Make sure you have a written agreement and understand all fees before going ahead as some estate agents charge considerably more.

Arranging a mortgage
If you are selling a property and buying another one, you will need to arrange a mortgage on the new property.
You may be able to move your existing mortgage to the new property, or you may need to apply for a completely new mortgage. This is where you are likely to need an adviser to guide you. They can weigh up the cost and benefits of both options and tell you what is most suitable for you.

Portable mortgages
Some mortgages are portable so you can transfer your current mortgage to your new property. You will need to check with the lender to find out the terms and conditions that apply. Your mortgage adviser can help you with this and remove the stress for you.
While moving your mortgage may be a good option, you should bear in mind that your lender will still use a variety of criteria to assess whether to grant the new mortgage. This means you are effectively applying for a new mortgage so:
Your lender may not be able to lend on the new property
You may no longer qualify for this mortgage if your circumstances have changed
The lenders may have changed their criteria, so you no longer qualify
They may not be offering the most competitive interest rate
Your adviser can look through your current offer and guide you through this.

Apply for a new mortgage
If moving your mortgage is not an option, you can, of course, apply for a new mortgage. However, if you are still in the introductory period of your current mortgage, you may have to pay early repayment fees.
If you choose to look for a new mortgage, then contact your mortgage adviser so they can find you the right mortgage. Today most mortgage applications can be sorted digitally end-to-end.
At WIS Mortgages, we search through products from over 90 suppliers to find you the most suitable deal. Call us on 0203 0111 898 and our mortgage advisers will be happy to explain your options.

Finding a new property
Searching for your dream home can be really exciting. However, to make sure you find the right home for you also have to be practical.
Start by writing a list of the features your new home absolutely must have. Then write a list of 'nice to have' features. Be realistic and decide where you are prepared to make compromises if necessary.
Now you can go to the estate agents with a clear idea of what you are looking for and with this information they can find the right properties for you to view saving you time and hassle.
Visit several estate agents in the local area as they will often have different properties available. Your estate agent can arrange viewings and liaise with sellers when you are ready to make an offer.
There are lots of things to bear in mind when looking for a new home. As well as the obvious features such as number of bedrooms and size of the garden, remember to consider:

The area
What facilities and amenities there are such as shops and transport links?
Whether the local schools are good
If there are any planned developments in the area

The property
When viewing a property, you have an excellent opportunity to ask the estate agents anything you need to know.
Good questions to ask include:
Does the property have central heating and how old is the system and boiler?
Does the property have double glazing with window locks?
What type of locks are fitted to external doors?
Does the property have loft insulation and cavity wall insulation?
What is the average cost of utility bills?
What council tax band is the property in?
If the property is leasehold, are there any other costs such as maintenance fees?
You might want to take photos as you go around potential properties as well as taking notes. Take a good look to see if the property appears to be in a good state of repair.
If you are interested in a property, arrange with your estate agent to go back for a second viewing. It is always worth viewing a house again as you can't always take everything in during one viewing. This is a major decision so visit the property as much as you need to be sure it is right for you.
Once you have found the right home, you can make an offer. If this is accepted, you can instruct your solicitor to proceed with the purchase.
Contact Us

Moving Home Checklist
Sell your existing property
Prepare your home for sale
Contact three estate agents for valuations
Choose your estate agent
Price your property and give instructions for your estate agent to put it on the market
Follow up with estate agent to see how things are progressing

Arrange a mortgage
Contact a mortgage adviser to help you decide whether to transfer your existing mortgage or apply for a new mortgage
Contact your lender if you intend to transfer your mortgage. Your mortgage adviser can help you with this too.
Ask your mortgage adviser to research the most suitable deals if you are looking for a new mortgage

Find a new property
Make a list of what you require from your new property
Make a list of questions to ask your estate agent about each property
Research the area
Contact local estate agents
View properties making notes and taking photos
Make a second viewing on any properties of interest
Make an offer
Instruct your solicitor

Organising your move
Once your house purchase is underway and the solicitors are dealing with the legal details you can begin to plan for the move itself.
This will involve planning both the physical removal of all your belongings as well as a variety of admin tasks.
Luckily, this doesn't all have to be done at once. Here's a checklist of the tasks that need to be completed and a rough time frame of when each job needs to be done.
If you are packing your own belongings, you can begin this process ahead of time by packing non-essentials well in advance of your move.

Six weeks before you move, you should:
Begin to sort out your possessions and get rid of anything you do not want to take to your new home
Make an inventory of your belongings if you are using a removal firm
Contact removal firms for quotes
Check where removal vans will park at both properties on moving day
Buy packing materials and start packing non-essential items if you are doing this part of the move yourself

Four weeks before your move, you should:
Finalise the exchange of contracts and moving date with your solicitor
Book a removals company and decide whether you will pack your own belongings or pay the company to pack
Pack as many non-essential items as possible in boxes and label them with a list of contents
Contact utility suppliers to tell them the date you're moving

Two weeks before your move, you should:
Settle all bills and let all suppliers know you are moving. Check the list below to ensure you have told everyone you need to
Arrange for your post to be redirected
Complete as much packing as possible
Take apart furniture and put screws and bolts in labelled bags
Contact postal redirection services
Make up a folder of important documents to keep with you on moving day
Pack a box of essentials such as medications, kettle, cups, tea bags, loo roll and cleaning supplies.

On moving day
Take a final meter reading and pass it onto the suppliers
Leave all sets of keys with the estate agents you're selling through
Check all windows are secure and utilities are switched off
Collect keys to your new property
Locate meters and take readings in your new home
Check all the utilities are running
Make sure you have keys to all doors and windows as well as any sheds and outbuildings

Change of address list
There are a lot of people who might need to be informed or your change of address. As well as family and friends you may need to notify:
Work
Schools
Insurance providers
Utility suppliers such as water, gas and electricity.
Providers such as phone, broadband, TV, mobile.
Doctors and other health providers
DWP
HMRC
DVLA
Electoral roll
TV licensing
Local authority
Banks and any other financial institutions you deal with
Pension providers
Student Loans
Vet
Clubs and societies
Subscriptions

We hope this guide has helped you understand all that goes into moving home and will ensure your move goes as smoothly as possible.
If you want to know more about your mortgage options, give us a call on 0203 0111 898 to speak to one of our advisors.
EVERYTHING you need to know about buying a new build home in the UK
Join our mailing list to keep up to date with information about the housing market. You can unsubscribe at any time