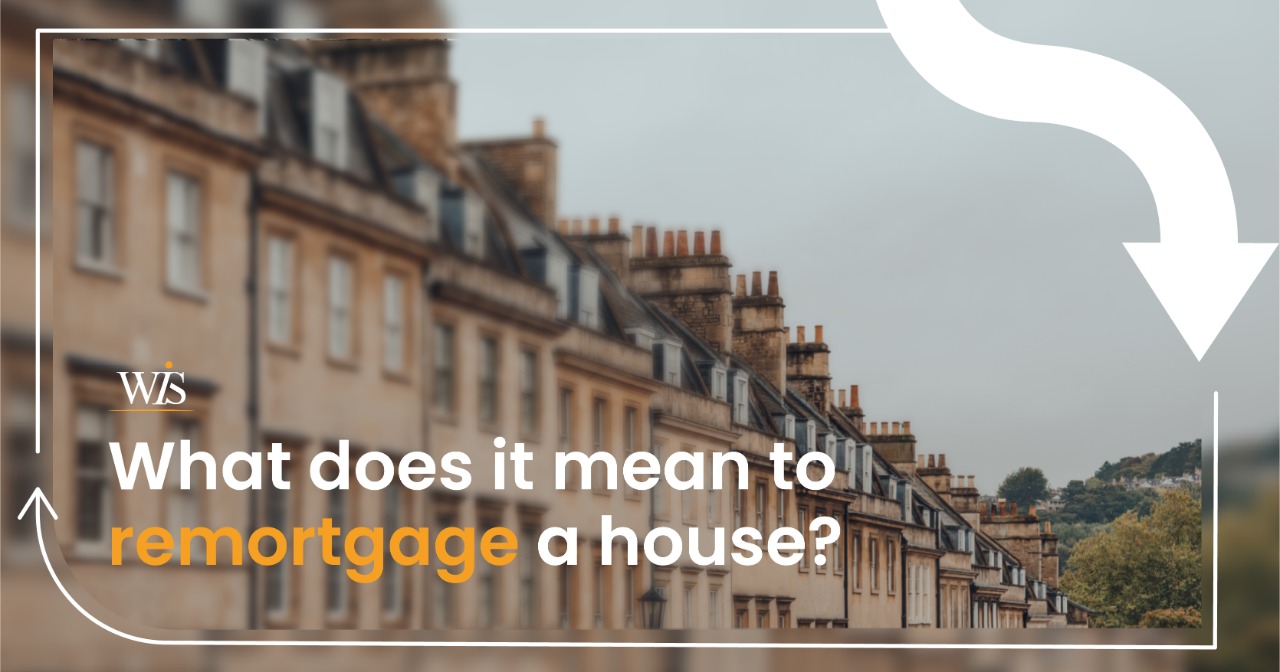 What does it mean to remortgage a house?
A mortgage is a long term commitment, but that doesn't mean you have to stay with the same lender for the entire duration of the loan. Remortgaging is a common way of securing a better rate once an introductory fixed-term deal has ended. But what does it mean to remortgage a house?
In this article, we will explain the entire remortgaging process. We'll discuss what remortgaging means, the reasons why it might make sense and how the remortgage process works.
What does it mean to remortgage a house?
Most people associate mortgages with moving houses. But when you remortgage, all you are essentially doing is switching lenders. With a remortgage, you remain in the same house and your new mortgage is secured on the same property.
You can take out a remortgage to replace your existing one like for like, or you can borrow more or less depending on your circumstances. There are several good reasons why remortgaging might be a good idea. We'll look at these in the next section.
Why remortgage?
Previously, homeowners would stick with their mortgage provider for the entire duration of the loan. In most cases, that would mean sticking with them for 25 years or more. But back then, endowment mortgages were popular, which made switching deals more problematic.
Today, however, endowment mortgages are no longer available and the mortgage market is much larger and more competitive than it used to be. As a result, many mortgage lenders now offer enticing low-rate introductory deals to secure new business. But to take advantage of them, you need to switch lenders.
This is the main reason why homeowners may benefit from remortgaging. But there are several other reasons for switching, including:
To reduce your mortgage interest rate
Many mortgage providers offer a low introductory rate for new mortgages. This is usually a fixed rate for a period of up to five years. Homeowners can only benefit from this rate by switching lenders.
To extend a fixed rate deal
When a low-rate or fixed-rate deal comes to an end, homeowners will have to pay the new variable interest rate. Remortgaging allows homeowners to extend a fixed rate deal with either the same or a different lender.
To raise money for home improvements
Remortgaging is a good way of releasing equity in your home. You can do this by taking out a larger mortgage than you had previously. The money raised can then be used to make home improvements that will increase the value of the property.
To release equity in your home
As mentioned above, remortgaging allows you to release equity in your home, but you don't have to spend this money on home improvements. You could use it to cover a period of unemployment, diversify your investments or increase your pension fund.
To consolidate your debts
Remortgaging also allows you to consolidate your debts, by allowing you to use the equity released to pay off other loans. It is advisable to take expert debt advice before taking this option, however, because there may be better ways of reducing your debt.
Remember to think carefully before securing other debt against your home or property.
You can find out more about how and when remortgaging makes sense by reading our remortgaging guide here.
Remortgage Guide
How does remortgaging work?
Now we have answered the question of what does it mean to remortgage a house and why you should remortgage, how does the remortgaging process work?
Although the remortgaging process is much simpler than the process you went through for the original loan, it's not as simple as switching deals, like say with an energy provider. There are several stages you have to go through to complete the process successfully.
Stage 1: Obtain an Agreement in Principle (AIP)
The first stage is to approach a lender to obtain an Agreement in Principle (AIP). Most lenders will give you an AIP without carrying out a full credit check. An AIP will give you an idea of how much a lender will be prepared to loan you.
It is important to note, however, that an AIP is NOT a guarantee of approval. You may still be turned down for a mortgage if something is uncovered in your credit file. So, it is always advisable to check your credit history before applying for a remortgage.
You will also need to ensure you can comfortably pay the monthly repayments. Our affordability calculator will show you how big a loan you can afford.
Stage 2: Consider the costs
The primary purpose of remortgaging is to lower your costs, but remortgaging often comes with many hidden costs, such as early termination fees, application fees, valuation fees, solicitors fees and so on.
You, therefore, need to carefully evaluate how much remortgaging will cost before taking out a new loan. A good mortgage advisor will be able to help you determine if remortgaging is the right option.
Stage 3: Apply for a mortgage
Once you have determined that a remortgage makes financial sense, you are ready to apply for a loan. Applying for a remortgage is similar to applying for an original mortgage. You will be required to provide proof of address and details of your financial history.
So, it's a good idea to have documents such as your bank statements and driving license to hand before applying for a loan. This will ensure the process runs smoothly and will reduce the risk of delays at your end.
Stage 4: Completion
The final stage is completion, where the lender assesses your suitability for the loan and carries out relevant credit checks. They will also arrange for your property to be independently valued.
If all goes to plan, your mortgage will then be transferred to your new provider. This will require the services of a solicitor. Some lenders offer free legal assistance for this process. However, you should carefully consider your options because they often make this money back by charging hefty mortgage arrangement fees.
How we can help you find the best deal for your circumstances
If you are looking to remortgage your home, get in touch with the remortgage specialists at WIS Mortgages today. Our CeMap qualified mortgage brokers have experience finding the most appropriate low rate mortgage deals for contractors, self-employed individuals and ex-pats.
Get in touch for a free consultation today by completing the contact form here. We are also available for a live chat on Messenger, WhatsApp and Web Chat. Alternatively, do it the old fashioned way and give us a call on 020 3011 1988.
Contact Us
As a mortgage is secured against your home/property, it may be repossessed if you do not keep up with the mortgage repayments.
SHARE WEBPAGE