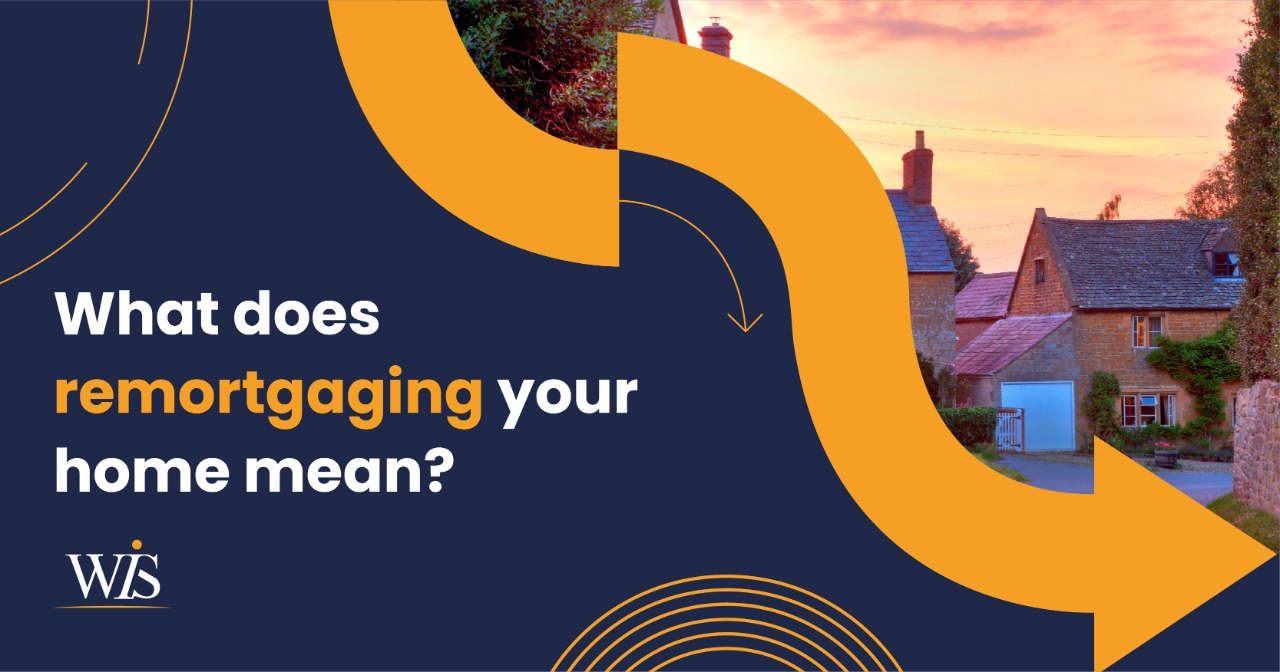 What does remortgaging your home mean?
If you've had a mortgage in place for at least a few years, you've likely come across information on remortgaging. Have you seen other offers for your current mortgage lender? Or perhaps you've heard friends or family talking about remortgaging their homes? If you're wondering 'what does remortgaging your home mean?', we've covered everything you need to know to make an informed choice about your own mortgage plans.
Read on for more information about what remortgaging is, how it's different, and whether remortgaging could be a good move for you:
What does remortgaging your home mean?
The average mortgage lasts for a relatively long stretch of time, typically twenty five years or more. Over time, you may find that you simply aren't getting the best deal for your money – or maybe the market has changed, and you want to take advantage of better, newer offers. That's where remortgaging comes in.
Unlike first time mortgages, a remortgage is essentially what happens when you switch lenders or change mortgage product with the same lender for any reason other than the purchase of a new home. When you're looking for the best option for a home you already have a mortgage on, remortgaging may be the ideal way to find something more suited to your needs and goals.
How is remortgaging different from a normal mortgage?
A typical mortgage is the result of a process in which you request money from a lender to buy a new property, whether that's a buy to let mortgage, first-time buyer's mortgage or a mortgage when you're moving home. Remortgaging is a specific type of mortgage used when staying in the same place to get a better product from a new lender or even your existing lender.
Sometimes you may choose to remortgage from the same lender, depending on the mortgage products they have to offer you in the moment. Remortgaging with the same lender is referred to as a product transfer and is often a more straightforward process as the lender already knows you.
find me a mortgage
Why would you remortgage your property?
That all-important question: why would you remortgage your home? There's no one answer to this question, but some of the reasons you may choose to remortgage include:
To get a better deal on your mortgage
Often, mortgages have specific deals such as fixed rates or discounts that expire after two to five years. That means you may see a sudden increase in your mortgage payments as your mortgage is moved to the lender's Standard Variable Rate or SVR.
To account for changes in the value of your house
If your home's value has increased significantly, it's worth checking to see if you can access lower rates than you were able to before. While this is more common for those who have had a mortgage for some time and now find themselves on the standard variable rate, it's always worth checking with a mortgage broker to see if they can find a lower rate for you overall.
To overpay or pay off a portion on your mortgage
Whether you've had a pay rise or you've received an inheritance, it isn't always possible to pay off your home or increase payments towards mortgage repayments if your lender doesn't allow overpayment. Remortgaging can allow you to reduce your loan and pay that extra lump sum up-front, and you can also opt for a lender that will enable you to make regular overpayments in the future.
To access additional funds
If you want to change how much you borrow, whether it's to carry out much-needed renovations, pay off other debts or even buy another house, remortgaging may be a valid option for you. If you feel your mortgage is the best way to access the cash you need, remortgaging may be the right option for you.
Are there any times where I shouldn't remortgage?
Remortgaging is subjective, and it isn't automatically the best option for you in your specific circumstances. Here are some cases where you might want to think about whether remortgaging is the right choice for you:
If your current mortgage provider charges for repayment
Hidden costs may apply when switching mortgage, and repayment charges can be costly if they hit you unexpectedly. Do your research to ensure you know what costs you'll have to pay if you choose to switch to make sure it's worth it for you.
If your circumstances have changed since you took out your first mortgage
If your finances have changed completely, whether you're now self-employed or you were furloughed, you may not be able to access the same mortgage deals you could if you were in full time employment. Changes in circumstances can reflect on what lenders will offer, so it's worth consulting an expert before making your final decision.
If you've had credit problems since taking out your mortgage
Bankruptcies, CCJs and other debt issues can be a problem for when you remortgage in the same way they are when you're looking for a mortgage for the first time. If you're moving to a new lender, they will pay close attention to your credit history – so any problems may lead to less-than-ideal outcomes.
What do I need to do if I want to remortgage my house?
If you think remortgaging sounds like the right move for your home and finances, the next step is setting yourself up for success. Here's what you can do to get the ball rolling:
Use a mortgage calculator to check if you could save by switching
Using an online mortgage calculator is an excellent place to start when researching what's available to you when you remortgage. These quick calculators give a general indication of what you might be able to borrow, and you can then use that information to look at the options available to you.
Check any additional costs or fees attached
Remortgaging can involve additional fees or costs that you may not expect, so it's a good idea to check all of the little details carefully before you pick a particular lender you like. Don't forget to factor in any repayment costs you'll need to pay back to your current mortgage lender.
Use a professional mortgage broker to get the most suitable deal possible
With the support of an expert mortgage broker, finding a new mortgage for your home is a far easier task. A mortgage broker has the expertise and knowledge to advise you on your remortgage and can provide you with multiple options suited to your specific needs and goals without the need to do the legwork yourself.
If you're looking for a skilled, professional mortgage broker to remortgage your home, WIS Mortgage is the place to start. Get in touch today to find a suitable mortgage based on your personal circumstances and goals, or try out our online calculators now.
As a mortgage is secured against your home/property it may be repossessed if you do not keep up with the mortgage repayments. Think carefully before securing any other debt against your home.
Contact Us
SHARE WEBPAGE