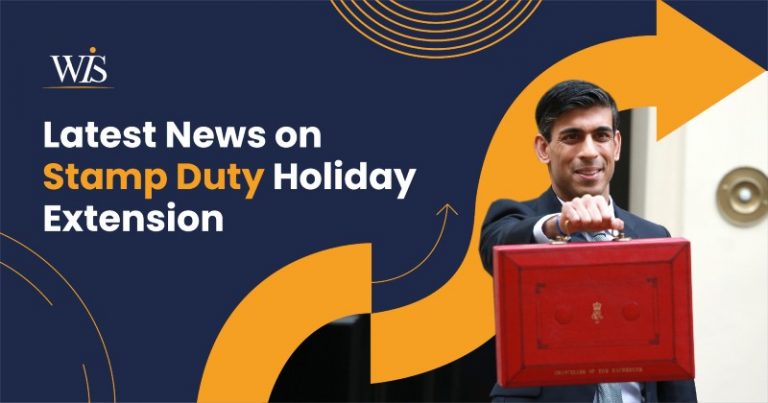 A six-week extension to the stamp duty holiday
As reported by The Daily Telegraph at the weekend, Chancellor Rishi Sunak is considering extending the stamp duty holiday by six weeks. The Government is aware that thousands of purchases might not complete if the strict 31st of March deadline were in place. Extending the deadline will allow purchases already in progress the time to complete.
find me a mortgage
In line with this development, the chancellor is considering an extension until mid-May to allow house purchases to prevent homebuyers from being caught in late completions.
However, on the other hand, it was also reported that a longer extension or even scrapping of land tax, is less likely to happen due to the significant effect this would have on stamp duty land tax for the Treasury.
Recent reports indicated that tax income from stamp duty on property purchases fell by huge margins in the last three months of 2020 compared to the same period in 2019, despite a considerable increase in sales.
Lenders have already started updating their service levels to customers while keeping critical stakeholders informed. Recently, the solicitors said it was becoming difficult to manage the amounts of cases and decide which cases should complete before the deadline.
Contact Us
There will be many first-time buyers who are yet to begin their home purchasing journey but still hoping to benefit from the tax relief. For these people, the proposed extension might not be long enough. Even though their mortgages might be approved before the deadline, the current wait time for other necessary processes, such as surveys, valuations and local searches are likely to take longer.
Solicitors are now experiencing longer wait times for searches in some areas than normal. It is suggested that all buyers hoping to complete before the end of March use a Stamp Duty calculator to factor in potential stamp duty fees, to avoid any unexpected costs should their sale not complete in time.
A likely date for an extension to be announced will be at the upcoming Budget on 3rd March.
Call Us Now to discuss your options
Real mortgage advice -How to get your mortgage application approved in 2021
SHARE WEBPAGE