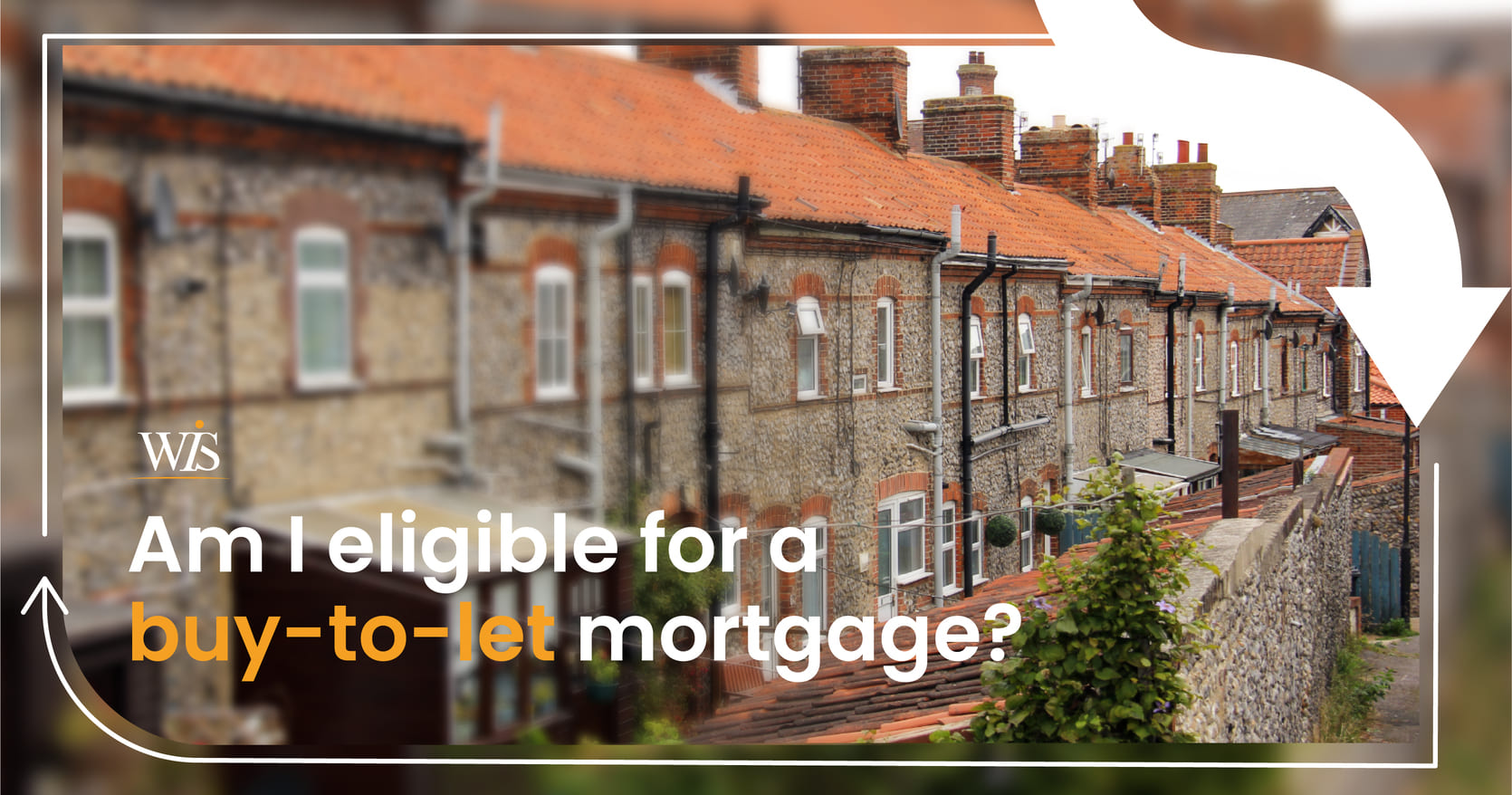 As a contractor in the UK am I eligible for a buy to let mortgage?
As a self-employed person in the UK, maybe you faced some frustration or dead-ends the last time you tried to get into a buy-to-let mortgage, and now you are asking yourself, am I eligible for a buy-to-let mortgage or not? We understand how you feel. When it comes to mortgages and other lending matters in general, it can often seem like those in traditional employment have the edge over the self-employed. If you are a contractor and you have always dreamt of having a rental property in the UK, we have the answers for you. Although, we must admit that securing a buy-to-let mortgage approval as a contractor or self-employed person can be a tricky process if you do not have a reputable and trusted mortgage brokerto guide you. If you are in this criteria, please keep reading because below, we will do our best to answer some of the key questions that you may be asking about buy-to-let mortgages.
But first, we'll start by answering the most important question that brought you here:
What is a buy-to-let mortgage?
Buy-to-let mortgages, otherwise known as BTL mortgages, are a specific kind of mortgage arrangement for people who seek to buy property for investment purposes instead of buying a property as a personal residence.
Am I eligible for a buy-to-let mortgage in the UK?
The short answer is yes. However, most lenders ask you to fulfill certain conditions first. So, be prepared to undergo some assessments just like any other person would (including even full-time employees when applying for a buy-to-let mortgage).
What are some vital differences between buy-to-let mortgages and ordinary mortgages that I need to know beforehand?
There are a few key differences between buy-to-let mortgages and residential mortgages. Here are the most important differences that you need to know:
Expect the fees to be slightly higher (typically, fees are about 1% more expensive than a residential mortgage.
Usually the interest rate on a buy-to-let mortgage will be higher than on a residential mortgage.
Most lenders will require that you pay a minimum deposit of between 25 to 40% of the property's value with the average deposit being about 25%.
Another feature of buy-to-let mortgages is that most of them have a different repayment schedule compared to the typical residential mortgage. With the majority of buy-to-let mortgages, repayment tends to be interest-only. Meaning that every month, you pay the monthly interest but not the capital amount. Then at the end of the mortgage term, you repay the originally agreed loan amount in full.
For a first-time landlord, we know that all this will sound a bit confusing. So, don't hesitate to get in touch with us right away for free advice. You can also start making your findings to understand your financial position better and your chances of securing an approval by using our user-friendly mortgage calculators.
BTL calculator for individuals
Important tips to help make the transaction successful
Watch out for the following issues that can derail your property investment goals:
Have a financial cushion (savings and other alternative arrangements) for making your mortgage payments because there might be times when rent is not coming in as expected. This is known as rental void.
Although, It's great to always hope for the best, it's more realistic to plan for those times when your property will not have paying tenants for whatever reasons. For instance, imagine that you had to move your tenants out for major renovations or because the property was uninhabitable for some other reason. For those kinds of situations, your savings and other investments can be a lifesaver and shield you from the stress and unpleasantness of late mortgage payments. Because of this kind of uncertainty, potential mortgage lenders will usually want proof from you about how you make your money and how consistently money comes into your business.
Check that you are financially ready for this investment and do not make the mistake of rushing into a buy-to-let mortgage on the assumption that if things get tough you can simply sell the property to pay off your mortgage. Due to unforeseen reasons, you may not be able to sell the property as quickly as planned. For instance, property prices may suddenly fall sharply and you will be stuck with an investment that you cannot pay for and you cannot exit.
Another issue is that this is rental property with all the accompanying risks. A major challenge with rental property is that you will have limited control over how your tenants use the property. Added to that, If you have the misfortune of renting your property to reckless tenants there may have caused a lot of damage to the interior before you notice anything on the outside. Under these circumstances, other expenses will crop up more frequently than you had initially budgeted for. Such as damaged installations, broken fixtures, and major plumbing problems.
The final take-away
Certainly, buy-to-let mortgages come with their own unique challenges but, with careful planning, they can offer you several benefits. Start off on the right foot by partnering with us at Wismortgages. We are digital mortgage lenders who understand the needs of self-employed customers and contractors like you. Contact us for free advice and let a member of our friendly and professional team help you through from start to finish.
At Wismortgages, we know that a mortgage can be a complicated matter that is why over the years we have taken the time to put together various Guides that offer you different types of relevant information about mortgages and related matters. In addition to buy-to-let mortgages, we offer guidance and information regarding other categories of mortgages such as SPV(Special Purpose vehicle) mortgages, expat mortgages, contractor mortgages, remortgages, limited company mortgages, and mortgage insurance.
Contact Us
Read up any of our mortgage guides for comprehensive insights and answers to your mortgage questions.
Also, remember that as a mortgage is secured against your home/property it may be repossessed if you do not keep up with the mortgage repayments.
SHARE WEBPAGE