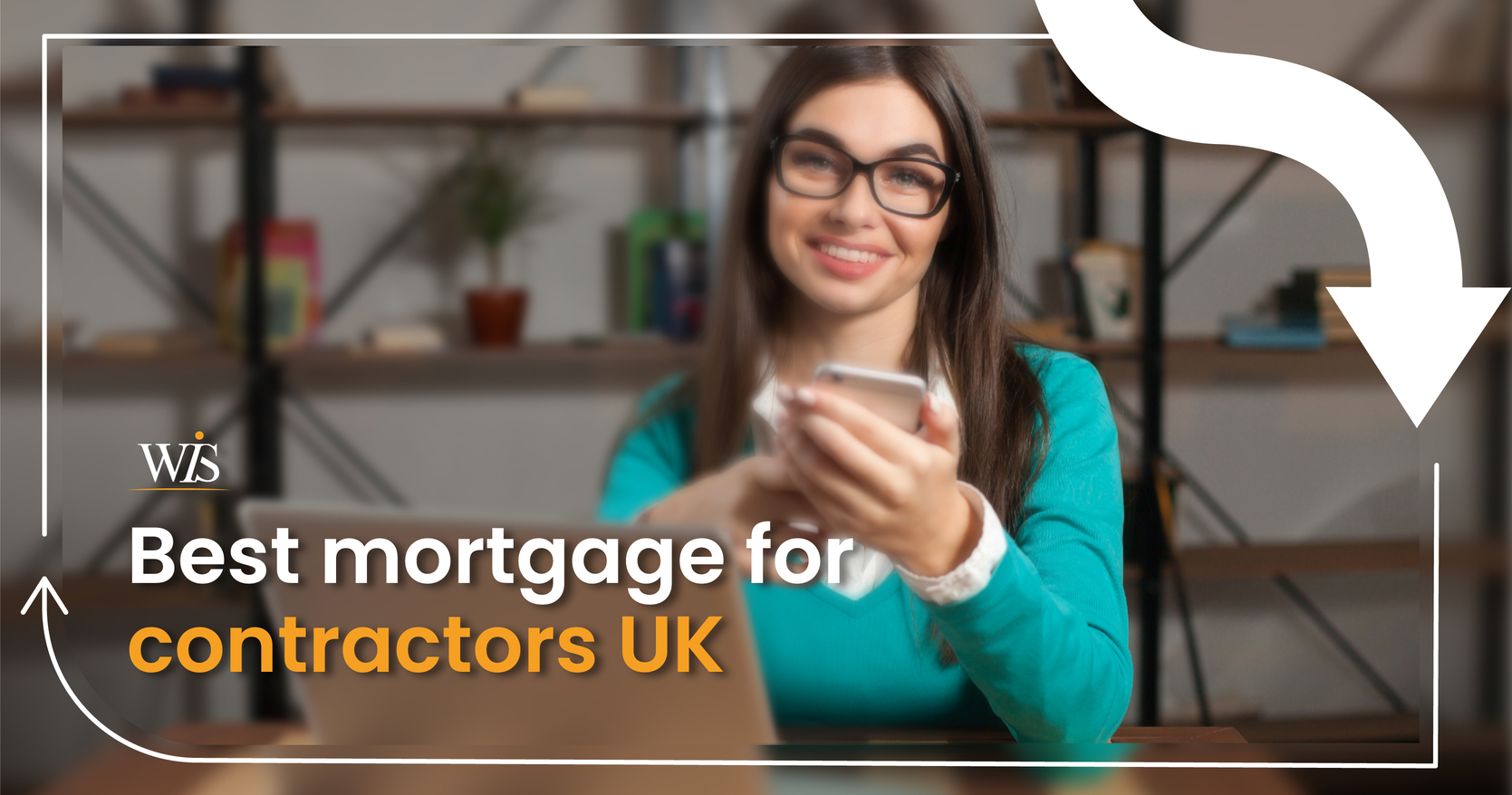 Best Buy To Let Mortgages For Contractors: A Complete Guide
Buy to let mortgages are a good option for contractors looking to build their retirement funds. This is because rent paid by tenants can bring in additional monthly income – making buy to let mortgages a viable form of investment for UK contractors. Learning about how these mortgages work and the key factors to consider when pursuing them can make the process more straightforward. Read this guide on how to secure the best buy to let mortgages for contractors.
How does a buy-to-let mortgage work?
Buy to let mortgages allow contractors to purchase a property and then act as the landlord. This means you let out the property and receive rental payments over a fixed long term. In essence, buy to let mortgages are for properties you consider as an investment rather than somewhere you want to live.
Mortgaging on a buy to let property is usually more expensive when compared to borrowing on a standard property since it's considered a commercial loan. This means they require higher deposits of around 25%, although some financial lenders may accept less.
find me a mortgage
Why should contractors invest in buy to let properties?
There are several reasons why self-employed contractors should invest in buy to let properties. Firstly, property investment is less stressful than domestic mortgaging. This is because lenders view buy to let mortgages as commercial loans, for which the lending criteria is less strict when compared to other types of contractor mortgages.
Additionally, brick and mortar investments can provide better yields than pension plans. This is usually the case where the individual has met their lifetime allowance and needs to source alternative investment funds.
Key factors for contractors to consider when buying an investment property
There are certain factors to consider as a contractor to ensure you get the best buy to let mortgage deal. These include:
Potential tenants
Consider who you're investment property is aimed at. Establishing who your ideal tenant is helps ensure you target and attract individuals who have enough money to cover rent expenses. This in turn allows you to cover the cost of the mortgage.
Location
The surrounding property environment is essential when it comes to calculating how much to charge tenants. For instance, tenants are likely to pay more for a desirable location that's well connected. Most individuals look for properties in areas that are up and coming as they have a greater potential for long-term capital appreciation.
Since the bank or lender requires security for the investment, they are also likely to consider the capital appreciation and area of the property you're interested in – making it an essential factor.
Repayment mortgage
Contractors also need to consider whether they want an interest-only or a repayment mortgage. Repayment mortgages require the monthly repayments to cover the capital amount borrowed as well as the accrued interest. Alternatively, interest-only mortgages occur when your monthly payment only covers the interest charges on your loan rather than any capital.
Many contractors choose interest-only mortgages because the monthly payments are lower, allowing them to generate more profit from the rent. However, this means you need to have a plan in place to pay back the full mortgage value by the end of the term you agreed on. The benefit of a repayment mortgage is that, although they involve higher payments, contractors will own the property outright once the term is up. Make sure you choose a mortgage that facilitates affordable rent for your tenants while still guaranteeing a good yield.
Eligibility criteria for buy to let mortgages
Lenders want to be certain that you can pay the mortgage, even if there's a gap between tenants. As a result, they assess your income based on your day rate and recent tax records. However, if you're proposed rent easily covers the mortgage repayments, lenders aren't usually too concerned about your personal earnings.
Lenders also check your credit score to find out if you've had any debt problems or financial defaults in the past. It's important to note that previous credit crunches or financial problems can affect your ability to take out a buy to let mortgage.
Some lenders require you to provide evidence that you can earn rent that's equivalent to 125% of the monthly mortgage payment. However, some financial institutions have recently increased their rental calculation by asking contractors to prove that the rental income exceeds repayments by 35%.
As the criteria above suggest, your borrowing potential largely rests on the viability of the investment rather than your personal income. That being said, some lenders won't even consider your application if you earn less than £25,000 per annum.
Best buy to let mortgages for contractors
To ensure the best buy to let mortgages as a contractor, make sure you speak to a mortgage broker or expert. These professionals can help you work out the figures to determine whether your financial plan is viable and what evidence financial lenders are likely to request from you.
Mortgage experts can save you a lot of time and effort in the long run by ensuring you cover all the necessary bases to start your mortgage journey.
WIS Mortgages is an end-to-end digital mortgage broker in Kent, London, Essex, Buckinghamshire. We cover the whole of the UK and are committed to making the online mortgages process simpler by providing specialist advice for contractors on a zero fees basis.
We work to secure the best buy to let mortgages for contractors, so be sure to get in touch for free advice or to use our mortgage calculators.
As a mortgage is secured against your home/property it may be repossessed if you do not keep up with the mortgage repayments.
Contact Us
Statistic references:
https://www.freelancerfinancials.co.uk/mortgages-for-contractors/buy-to-let/
https://momentum.mortgage/contractor-mortgage/contractor-buy-to-let-mortgages/
SHARE WEBPAGE