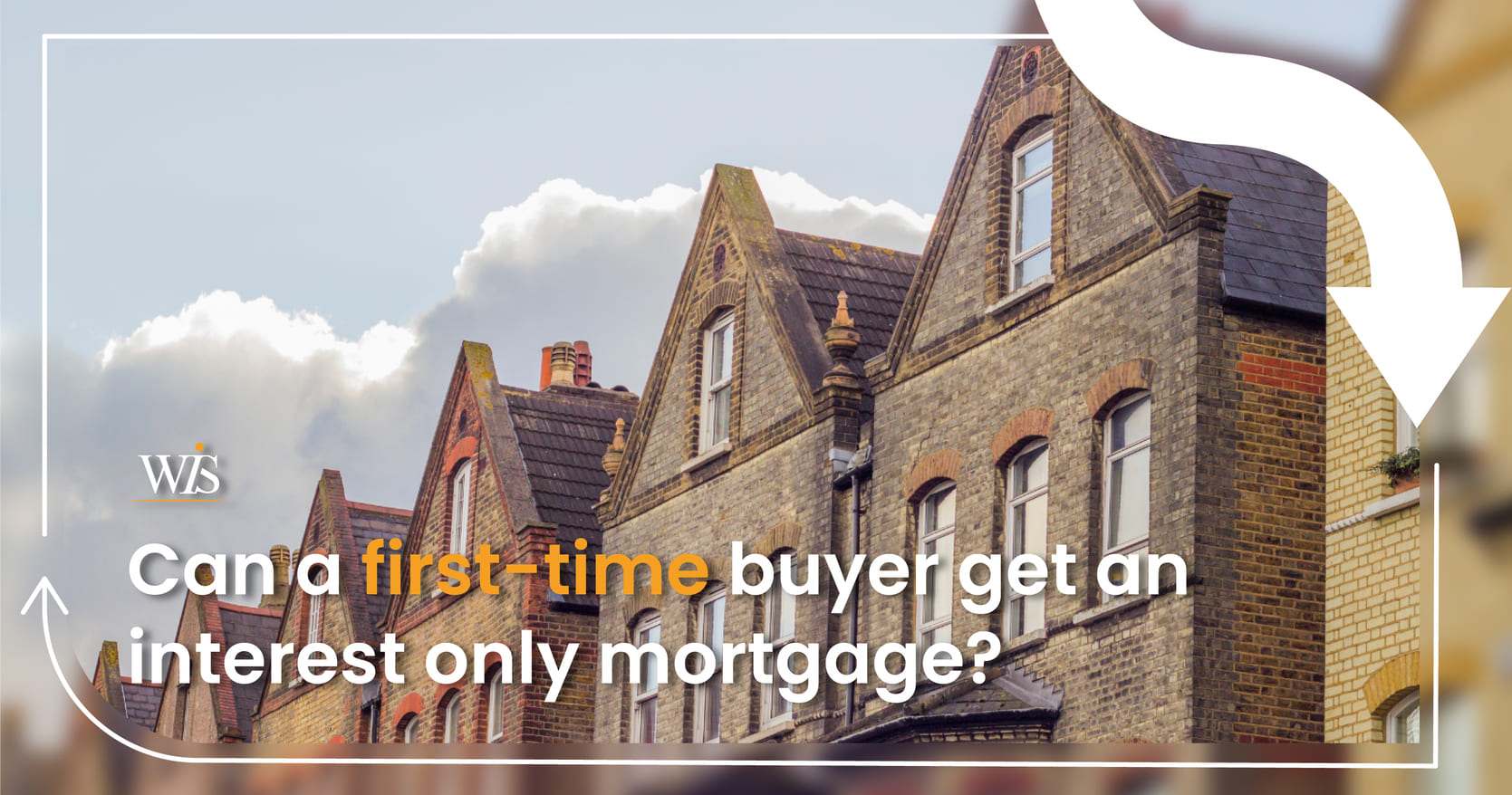 Can a first-time buyer get an interest only mortgage?
Whether you have your heart set on a particular home or want to get onto the first rung of the property ladder, you may be wondering, can a first-time buyer get an interest-only mortgage? While interest-only mortgages aren't as popular as they once were, this option does provide an alternative to other mortgage types. If you're looking to reach ownership affordably, an interest-only mortgage may be worth exploring.
In this guide, we cover everything you need to know about an interest-only mortgage as a first-time buyer. From what an interest-only mortgage is to the eligibility requirements, we include all the facts to help you make the ideal choice. When you're ready to talk with a qualified mortgage broker, our team is here to help.
find me a mortgage
Can a first-time buyer get an interest-only mortgage?
If you're a first-time buyer with a good credit rating, solid income and a deposit ready to go, you may be able to find an interest-only mortgage that works for you. The benefit of this mortgage type is they are more affordable, from a monthly payment viewpoint, than other options, allowing you to transition through the first few years of property ownership more quickly than you might with different options.
What is an interest only mortgage?
An interest-only mortgage is an alternative to a repayment mortgage where you pay off the capital value of your loan over time. Instead, you pay off only the interest on the money you've borrowed each month and use a repayment vehicle to define how you'll settle your loan once the loan term expires. Many factors of an interest-only mortgage are the same as any other mortgage. For example, you'll need to pass credit checks and provide a deposit, usually 20% or more of the property's value.
Interest-only mortgages were once a far more common option offered by many lenders. However, following the financial crash in 2008, fewer lenders are willing to provide this option as part of their services, whether you're a first-time buyer or not. Working with a qualified mortgage broker is a viable way to understand your options.
Can I apply for this kind of mortgage?
As we mentioned above, the typical problem with interest-only mortgages is your choice of lender. With fewer options, you may find a mortgage perfectly suited to you, or you may find that other options best suit your goals. Using a mortgage calculator is an excellent start to see what you can afford and decide whether interest-only is the route you'd like to pursue.
Eligibility requirements for interest-only mortgages
As with any mortgage, you'll need to pass particular eligibility requirements to be accepted for an interest-only mortgage. These include:
Deposit
A deposit of at least 20% of the property's value is a starting point for many interest-only lenders. You may find that 40% is required for some to reduce risk by lowering the amount of money you'll owe overall. The higher the deposit you can provide, the more attractive you may be to a mortgage lender, which applies to many other types of mortgage.
Income
Whether you're applying for an interest-only mortgage alone or choosing to go joint with a partner or spouse, the minimum threshold is typically around £50,000 per year. If you meet this requirement, choosing an interest-only mortgage may work for your lifestyle and goals.
Credit record
As with all mortgages, credit checks are an integral part of the process. If you have poor credit, this can affect any mortgage application. With fewer lenders offering only interest, this could act as a barrier to preventing you from getting the mortgage you want.
Repayment vehicles
Unlike your typical mortgage, interest-only mortgages require clear plans of a repayment vehicle that explains how you will cover the cost of your home when the loan expires. There are a few different options, such as switching mortgages or selling the property, that may be good options. Some lenders may require something like another saleable property, investment vehicles such as stocks and shares ISA's.
Are interest only mortgages typical for first-time buyers?
Interest-only mortgages aren't often the first choice in many situations and are often a secondary option for first-time buyers if their initial plans don't fit into their budget. While this doesn't mean that an interest-only mortgage isn't the right fit, it's worth exploring all the options out there to determine what you can afford and which option is most suitable for your personal circumstances.
Can I do interest-only on a buy-to-let property?
Interest-only mortgages may be more readily available to you if you plan to buy a property to let out when applying for your first mortgage. This difference is because interest only is more common in the buy-to-let market and more widely accepted, though lenders may ask for a certain income or experience as a landlord. As with any mortgage, getting the right advice can make all the difference in choosing the ideal solution.
How do I know if an interest-free mortgage is right for me?
If you're unsure which mortgage to explore as a first-time buyer, the ideal option available to you is to seek the advice of a reliable, qualified mortgage broker. At WIS Mortgages, we specialise in providing expert advice and guidance to buyers all over the UK, including in areas like Kent, London, Essex and Buckinghamshire. If you want to know the answer to 'can a first-time buyer get an interest-only mortgage?' we can help you reach the right decision.
To get started, you can explore the services we offer online. Or get in touch with our team directly and chat with us about your concerns and goals. As mortgage experts, we're on hand to provide the information and support you need. Once you're ready, we use our curated network to pair you with the most suitable mortgage available. Fill out our form online to get started.
As a mortgage is secured against your home/property, it may be repossessed if you do not keep up with the mortgage repayments.
Contact Us
SHARE WEBPAGE