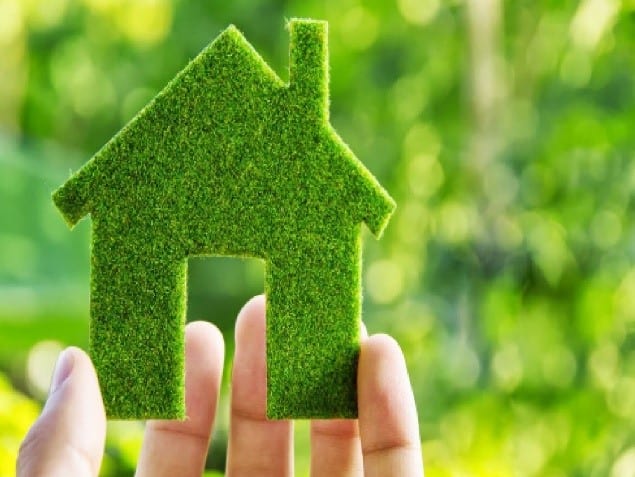 Can contractors benefit from the new Green Homes Grant?
The Chancellor, Rishi Sunak, has announced a £2bn Green Homes Grant scheme to run in England and Wales. This is being introduced to make homes greener and, in turn, slash energy bills. The initiative is expected to support more than 100,000 jobs.
Under the Green Homes Grant, the government will pay at least two-thirds of home improvement costs that save energy.
Day rate contractors who are homeowners and/or landlords are also expected to benefit from this scheme.
How will the Green Homes Grant scheme work?
The scheme will be launched in September 2020. Under this grant, families are set to receive two-thirds of the cost of green home improvements up to £5,000. The least well-off families will be entitled to receive up to £10,000, with the full cost to be covered.
For example, if the installation of double glazing were to cost £4,500, the government would contribute £3,000 and the homeowner would contribute £1,500.
Under this scheme, contractors who are homeowners and landlords will be eligible to apply for vouchers for green improvements such as loft, wall, and floor insulation.
Half of the funds that are being collected through the scheme will be utilized for the benefit of the least well-off homeowners. As a result of this, they receive the opportunity not to contribute towards the cost of improvements, but to have them paid for in full.
Once the scheme is launched, homeowners will have to submit online applications including details of the work they wish to have carried out. These will be forwarded to accredited local suppliers. Once the suppliers have provided quotes, and the work has been approved, the voucher will be issued.
What type of improvements are to be covered?
Full details of qualifying improvements are yet to be published. However, the scheme is expected to cover the following:
– Wall insulation
– Loft insulation
– Double glazing
– Low-energy lighting
– Underfloor insulation
This scheme is a part of a larger £3bn green investment package. The following will be included in addition to the above-mentioned:
• £1bn programme to transform schools and hospitals, to make them more energy-efficient
• £50m towards innovative pilot schemes for social housing, with measures such as insulation, double glazing, heat pumps
This approach would be a useful method for tenants, landlords, and economies to achieve energy efficiency and save money on energy bills.
How will this be beneficial to landlords?
Buy-to-let investors will face stricter rules around energy efficiency, going forward.
Currently, buy-to-let properties are expected to maintain an energy rating of E or higher. By 2030, the government intends to increase the threshold to C.
This grant scheme would be beneficial for landlords in improving the EPC rating of buy-to-let properties and is a cost-effective method, as well.
How can I apply for the grant?
The new Green Homes Grant will be launched in September, and homeowners and landlords will be able to apply at this point.
More details will be published on those energy efficiency measures for which the grant can be used. An accredited supplier list is expected to be published, too.
It is expected that the homeowner will require a quote from a supplier and the work to be approved before a voucher is issued. We don't yet know the time scales of an application.
Day rate contractors with existing plans to carry out improvements might benefit from holding on until the scheme is launched, to see how they might benefit. However, it might be prudent to have finances to hand in case vouchers don't cover the cost or aren't awarded for the type of work they want carried out.
We will closely monitor the details of the scheme and update it as and when more information is available. WIS is a digital mortgage broker specialising in contractor mortgages.
As a mortgage is secured against your home or property, it could be repossessed if you do not keep up the repayments on your mortgage.
Contact Us
Mortgage Calculator
SHARE WEBPAGE