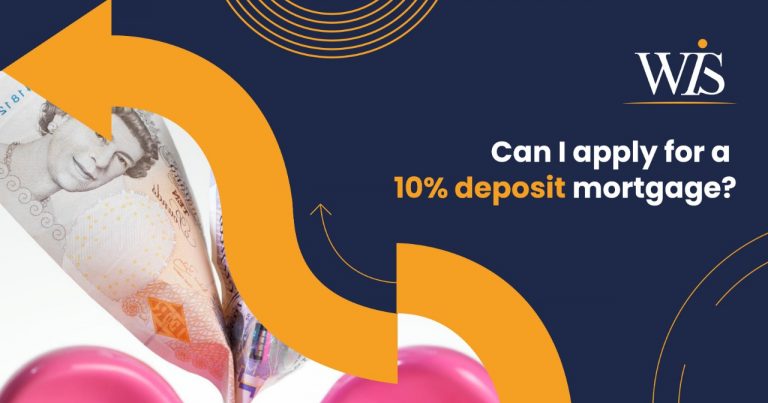 Can I apply for a mortgage with just a 10% deposit?
What COVID restrictions mean for your property purchase or re-mortgage
Due to the COVID pandemic a number of restrictions have been placed on the mortgage market. The uncertainty imposed by the pandemic initially led most mortgage lenders to withdraw low-deposit mortgages. This left many first-timer buyers and home movers struggling to move forward with their plans.
In March 2020, there were 779 mortgage deals available in the market. This number kept on decreasing throughout the following months and by 30th November 2020, the number of mortgage deals available stood at 81.
While 10% deposit deals are making their way back to the market, it is recommended borrowers discuss their requirements with a mortgage broker who will be able to evaluate their individual circumstances and offer the most suitable product.
The 95% deals that are available in the market are still being restricted, with just eight deals available at 30th November 2020. However, schemes such as Help to Buy can be used to facilitate the purchase of new-build properties.
90% mortgages are back during November
As per NAEA Propertymark, the UK's leading professional body for estate agency personnel, sales to first-timer buyers represent 21% of property sales, which is a 19% increase on September. Compared to October 2019, however, this represents a 6% decrease.
Mortgage lenders are re-entering the market with 10% deposit deals. However, there are several strict requirements that have to be met in order to qualify for these mortgages.
Nevertheless, these offers can allow people to take their first step on the property ladder.
Mortgage lenders, maximum loan amount, and income requirements
Lloyds Bank has introduced 10% deposit deals for first-timer buyers from December 8th 2020, although strict credit checks will be carried out for these mortgages.
Also during the month of November, Lloyds Bank introduced the Lend a Hand mortgage. This allows first-timer buyers to borrow between 95% and 100% of the purchase price of a property, provided a family member is able to provide 10% of the price as security.
From 16th December 2020, NatWest and the Royal Bank of Scotland launched 10% deposit mortgages. These products will be available for both existing homeowners and first-timer buyers.
TSB Bank, Virgin Money, Nationwide Building Society and Accord Mortgages have also introduced 10% deposit mortgages in the last few weeks.
Generation Home offers first-timer buyers the opportunity to buy a house with six family members or friends.
These deals cannot be incorporated into schemes such as Help to Buy. The maximum loan granted under the Help to Buy scheme is £500,000 and the loan-to-income ratio is capped at 4.49 times.
Drawbacks of low-deposit mortgages
Mortgage lenders consider low-deposit mortgages to be risky due to the potential for house prices to drop, which can lead to homeowners having negative equity. Also, due to the current economic situation, there is huge uncertainty over employment, which carries the risk of an increased rate of default on mortgages.
The general perspective is, the higher the deposit, the lower the interest rate charged on a mortgage, as the risk to the lender is perceived to be lower. Due to the perceived high risk undertaken by mortgage lenders offering low-deposit mortgages, the interest rates offered on those are higher.
Low-deposit mortgages will also come with strict qualifying criteria and income requirements in order to prevent, or at least reduce the risk of, payment defaults.
Deposits of 10% are less common on new-build properties which can prove a hindrance to property purchasers.
As mentioned above, buyers are given the opportunity to purchase their dream home. At WIS we will help to match the individual circumstances and select the most suitable product.
As a mortgage is secured against your home or property, it could be repossessed if you do not keep up the mortgage repayments.
Join our mailing list to keep up to date with information about the housing market. You can unsubscribe at any time
SHARE WEBPAGE