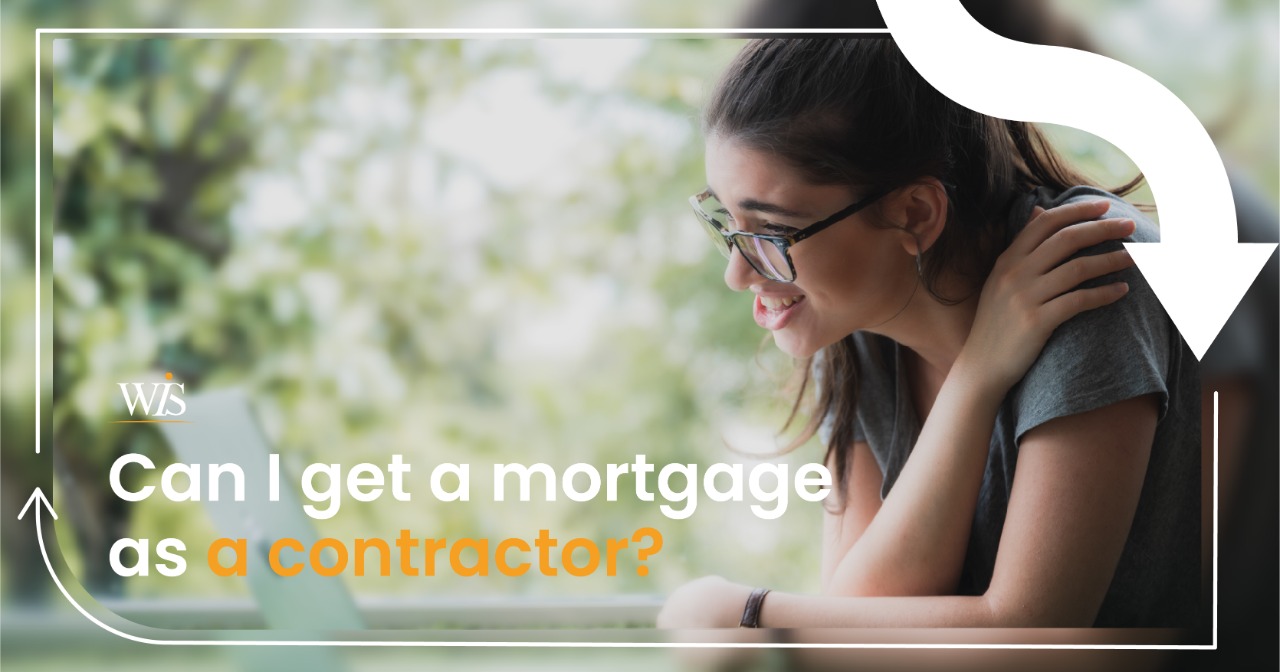 Can I get a mortgage as a contractor?
Following the demise of self-certification mortgages in 2008, many contractors mistakenly believe they will no longer be approved for a loan. So, it's no surprise that 'Can I get a mortgage as a contractor?' is one of the most common questions we get asked.
Perhaps it's not surprising that this issue keeps coming up because many high-street banks are nervous about approving mortgages to people that don't have secure long term employment. But with contracting becoming more popular, specialist lenders are available to fill the gap.
So, in this article, we are going to explore the contractor's mortgage market in more detail. We'll look at what you need to secure a loan, how much you can expect to borrow and what you need to apply for a loan.
Can I get a mortgage as a contractor?
The short answer is yes, absolutely you can get a mortgage as a contractor. While the number of lenders prepared to consider your application is less than conventionally employed people, there are still plenty of competitive mortgage options available.
The misconception that contractors can no longer secure a mortgage comes from the fact that most high-street lenders don't like to deal with contractors, because, in their eyes, they don't have guaranteed long-term income.
So, even if you have been turned down for a loan by your bank, don't despair, there are plenty of specialist mortgage providers out there prepared to consider your application.
Contractor Mortgage Calculator
What type of contractor are you?
Before applying for a mortgage, you need to determine what type of contractor you are. This is important because lenders classify contractors in different ways. So, are you a contractor or a freelancer?
Contractors
Generally speaking, a contractor is someone who works for a single company at a time. There are exceptions to this rule, but most contractors operate under a short-term contract and are paid an hourly rate for the work they do.
Historically, most contractors worked through a limited company. This allowed them to significantly reduce their tax liability by paying the majority of their income as dividends. However, IR35 legislation was introduced in 1999 by HM Revenue & Customs to clamp down on this practice. As a result, contractors now fall into one of two categories; inside IR35 or outside IR35.
Contractors deemed to be operating Inside IR35 must pay the same tax and National Insurance as conventionally employed people. This can significantly reduce the amount you can borrow.
For more information about how this can affect you, check out our article about applying for a contractor's mortgage inside IR35.
Contractors operating Outside IR35 can still pay the majority of their income as a dividend. However, to qualify as Outside IR35, the contractor must be working for more than one client at once and pay for their own equipment and business insurance.
Freelancer
Freelancers have a similar working relationship to contractors, but there are some fundamental differences. For the most part, freelancers operate like Outside IR35 contractors.
The difference is that freelancers are contracted on a per-project basis and are paid when the project is completed. Contractors, on the other hand, are employed on short-term contracts and paid an hourly fee.
As a result, most freelancers are classified as self-employed and will have to apply for a mortgage as self-employed individuals. This is different from a contractor's mortgage, but the specialist advisors at WIS Mortgages can still help you secure a competitive deal.
Self-employed
Legally, there is no difference between being self-employed or being a freelancer. But in practice, self-employed individuals are usually running their own business and may have other people working for them.
Freelancers, on the other hand, almost always work alone. If freelancers need to bring in extra skills to complete the project, this is usually done on a subcontract basis. Freelancers typically do not employ people directly.
If you are classed as being self-employed (including most freelancers), you will need to be registered as self-employed with HMRC. You will then need to apply for a specialist self-employed mortgage rather than a contractor's mortgage.
What information do I need to provide for a contractor's mortgage?
The process of applying for a contractor's mortgage is much the same as a conventional mortgage. Lenders will need to assess your age, income and credit history. Most lenders will also ask about your employment history, experience, relevant qualifications and details about your current contract.
Specifically, they will ask for evidence of the following:
- Details of your current contract (including; hourly rate, contract length, IR status)
- The length of time you have been contracting
- How often your contracts have been renewed
- The type of experience and relevant qualifications you have
- The duration of your current contract
You can significantly reduce the amount of time it takes for approval by preparing supportive evidence of the above before applying for a loan.
How is my contractor's income assessed?
Lenders assess contractors income in different ways. While some use your most recent year's income, others take an average of the past two years, and some take the lowest-earning year from the previous five.
Your contract status will also be used to assess income. A contractor deemed to be working inside IR35 will have their income assessed in the same way as a conventional employee. This means their total gross income is taken into account.
Contractors working Outside IR35 will have their income assessed based on their day rate multiplied by the total number of days they work. Lenders use different criteria for this; some assume you work 5 days a week 46 weeks a year, while others will base the calculation on 48 weeks a year.
How much can I borrow?
Now, we have answered the question, 'Can I get a mortgage as a contractor?'. The next question is, 'How much can I borrow?'. The amount you can borrow is determined by your age, income and size of the deposit. Most lenders use a 4-4.5 x assessed income metric. Some lenders may consider a 5x income metric, but stringent criteria will have to be met.
Most lenders also stipulate that the mortgage is fully paid off by your 67th birthday. So, the maximum age you can apply for a standard 25-year mortgage is 42. You can still apply for a mortgage if you are older than 42, but the term will have to be reduced. You can find out how much you can comfortably afford to borrow using our handy affordability calculator.
How much deposit will I need?
There is a misconception that contractors have to put down a larger deposit than conventional workers. However, this is not true. The deposit requirements are determined by the lender, but most offer mortgages that require a deposit in the 5-20% range. So, no matter your budget, you are sure to find a product that meets your needs.
If you are a contractor, freelancer or self-employed individual and would like to discuss the funding options available to you, get in touch today by completing the contact form here. Our service is FREE and we have access to thousands of products from over 90 different lenders, so we are sure to be able to find you a good deal for your circumstances.
Contact Us
As a mortgage is secured against your home/property, it may be repossessed if you do not keep up with the mortgage repayments.
SHARE WEBPAGE