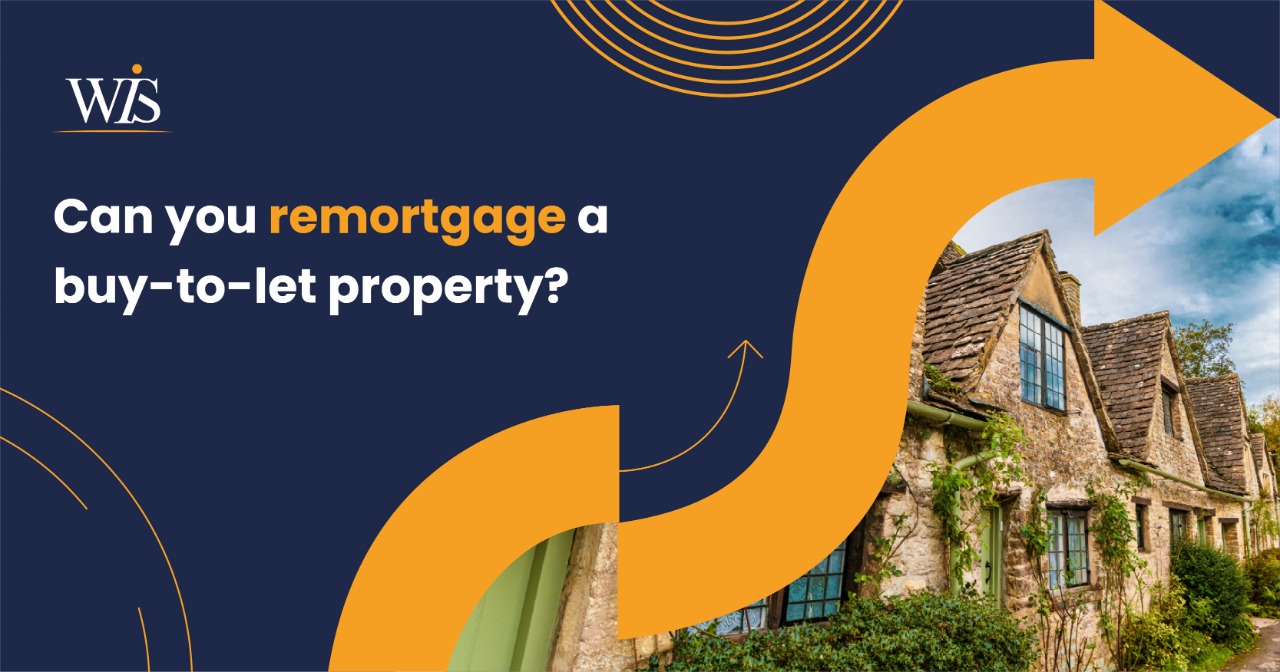 Can I remortgage my buy-to-let?
If you are one of the 2.65 million landlords in the UK, you may be looking at ways to grow your property portfolio. But you may be wondering, can I remortgage my buy to let? Well, the good news is that yes, you can. Remortgaging your existing buy-to-let is a great way to release equity to give you the cash you need to buy another property to rent out or to move into yourself.
Read on to find out what's involved with remortgaging a buy-to-let, whether it's the right move for you and everything else you need to know.
What is remortgaging?
Remortgaging a buy-to-let is similar to changing products on a standard residential mortgage. It is when you move your existing mortgage to a new deal. This could involve changing to a new mortgage with your current lender or switching providers entirely. Most borrowers choose to remortgage because their current agreement is close to ending, or they simply want a better deal.
Remortgaging is an effective way for a landlord to raise money. They can take out a new mortgage that covers their previous mortgage's remaining value and the equity they wish to release. If you have an interest-only mortgage, a buy-to-let remortgage can enable you to swap over to a repayment deal if you want to increase how much of the property you own.
find me a mortgage
What are the reasons for remortgaging a buy-to-let?
There are several reasons why you may wish to remortgage your buy-to-let. In most cases, landlords want to borrow extra cash to expand their property portfolio or reduce costs. Here are some of the reasons you may want to consider remortgaging your buy-to-let:
Find a better deal
As a landlord, your mortgage payments will take a significant chunk out of your rental profit. Therefore, remortgaging can help you to save money by finding a better deal. If you are on a repayment mortgage, then you can benefit from reducing your interest rate and monthly repayments. If you have an interest-only mortgage, then you can save by securing a better interest rate.
Expand your portfolio
Expanding your portfolio is undoubtedly expensive, but remortgaging can help you to generate the cash you need to buy more properties. How much you can borrow can be affected by:
How many properties you already own
Whether you are a higher rate taxpayer
The type of mortgage product you want (for example, a second charge or full remortgage)
Property improvements
You may wish to remortgage your buy-to-let to release equity from the property to pay for improvements such as a loft conversion, extension or new kitchen. Most lenders will likely offer you a good deal if they can see that the improvements you plan to make will increase the property's value. Making property improvements will help you when it comes to selling the property in the future and help attract more tenants and enable you to charge a higher rent.
Consolidating or repaying debts
Remortgaging a buy-to-let property can also help if you have debts that you want to consolidate. By remortgaging, you can roll your debts into one monthly payment, which could also be much cheaper than your existing debt repayments. However, some mortgage lenders can view borrowers with debt as high risk, and you may find you have limited borrowing options available to you. There are also certain risks involved in moving your debts to an interest-only debt as part of your remortgage, and you must ensure you can comfortably meet your monthly repayments.
How can I remortgage my buy to let?
Before you go ahead and begin the process of remortgaging your buy-to-let, it's a good idea to make sure you understand your current financial situation. Consider how much money you want to borrow, how much of the original purchase price is still outstanding, and what kind of repayment costs and terms are you looking for. Our easy to use mortgage calculator will give you a quick idea of how much you can borrow. You can then start shopping around and comparing buy-to-let remortgage deals.
You should begin your application for a buy-to-let remortgage around six months before you want to move to a new deal. The remortgage process can be complicated and lengthy, so it's a good idea to give yourself plenty of time. If you are coming to the end of your existing mortgage, you will have enough time to get everything ready, so you can avoid moving onto your mortgage lenders' higher standard variable rate.
Can I be refused a buy-to-let remortgage?
Most buy-to-let remortgage applications are accepted. However, your application can still be rejected even if you already have a mortgage. Lenders carry out a series of checks and may refuse your buy-to-let remortgage application if you:
Don't meet the income or affordability criteria: Lenders must ensure that you can afford the loan by looking at the rental income potential of your buy-to-let along with your income.
Don't have a reliable source of income: It's often harder for self-employed people to secure a remortgage because they have an unstable income.
Poor credit history: Your credit history tells your lender about how you manage your finances and make your repayments. If you have had previous credit issues, lenders may see you as too much risk to lend to. Other factors that can influence a lender's decision include:

Your Age
How the property is used
Your paperwork contains errors
You have reached the limit of your mortgage debt
You don't have a big enough deposit
Your rental income is too low
How do I get the most suitable buy-to-let remortgage?
There are many mortgage products available, and each lender has different criteria for remortgaging a buy-to-let. What a lender is prepared to offer you will largely depend on how much equity you have in the property and how much you want to borrow. The lowest available remortgage rate is dependent on the following factors:
Your income
Your credit history
The size of your deposit (the bigger the deposit, the better the interest rate)
The size of the remortgage you want
How much of the property do you own (equity)
When looking for the right remortgage deal, you must check whether your current lender charges an early repayment fee if you switch before the end of your term. Also, it's important to check whether the new lender offers a fee-free mortgage. Otherwise, you'll need to take these additional costs into account.
Can I remortgage my buy to let? The resounding answer is yes, you can. Remortgaging is a great way to generate extra cash to pay off debts, expand your property portfolio or make property improvements. However, you will need to have a strong application to ensure you get the right mortgage deal for your needs.
To find out more about remortgaging, get in touch with us today.
Contact Us
As a mortgage is secured against your home/property, it may be repossessed if you do not keep up with the mortgage repayments.
https://www.dailymail.co.uk/property/article-10020763/Buy-let-turns-25-property-investing-surged-popularity.html
https://www.mortgageadvicebureau.com/expert-advice/remortgage/how-does-remortgaging-work
SHARE WEBPAGE