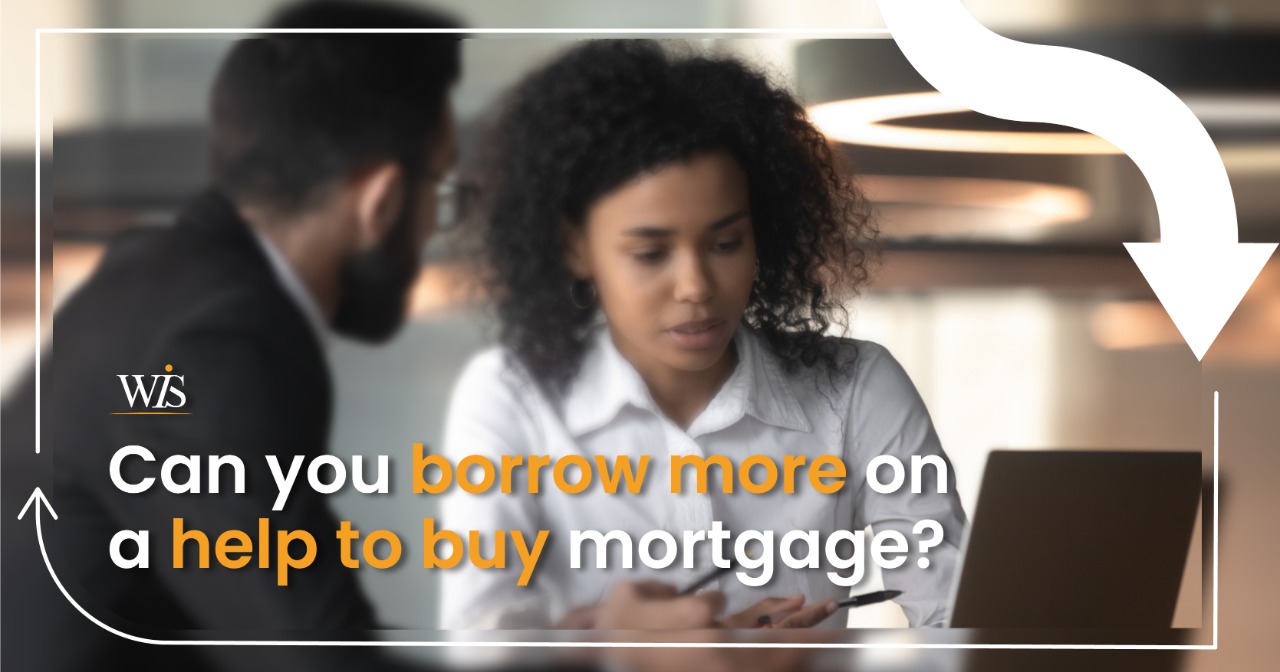 Can you borrow more money if you're involved in a Help to Buy scheme?
Help To Buy mortgages are an excellent option for those who are looking to make getting onto the property ladder that little bit more affordable. The scheme exists to help buyers get a foothold into a property of their own. But when you're involved in the scheme, can you then re-mortgage your property like you can with a normal mortgage setup?
What is Help To Buy?
Help To Buy is the scheme the UK Government has introduced to help buyers purchase their homes more affordably. In England, the scheme works on a basic principle, whereby the government provides a loan of up to 20% of the value of a new build home. This lowers the overall value of the mortgage you need to take, and as the loan is currently interest-free for the first five years it helps keep your repayments lower. While the scheme is not exclusive to first time buyers, a large portion of those involved with the scheme will be those buying their first home. Note that Scotland, Wales and Northern Ireland have different Help To Buy arrangements.
find me a mortgage
Can you borrow more?
This depends on whether or not you want to keep a part of the Help to Buy scheme. The Help to Buy scheme provides a loan based on a percentage of the home's value, and generally, buyers will take the maximum amount allowable up to the 20% cap. After this, you cannot borrow any more from the government.
You can, if you prefer, re-mortgage the entirety of the property value altogether, however. This means you can pay off your original mortgage and the element of the loan provided to you by the Right to Buy scheme. That leaves the entirety of the home's value re-mortgaged and it could allow you to take advantage of increased property prices if the home has gone up in value.
Is this the right move for you?
That depends on your circumstances, the specifics of your home, and what you intend to achieve. The Help To Buy portion of your loan is interest-free for the first five years, so many homeowners might want to let this period run its full course. That means benefitting as much as possible from the lower repayments than would be available on a comprehensive re-mortgage.
Re-mortgaging is ultimately going to risk causing your overall monthly payments to rise, however, there will also be more options available on the marketplace. Not every lender is involved with the Help To Buy scheme and the parameters of it can be very specific. With re-mortgaging, it may be possible to get a more suitable mortgage structure for your life and finances from a different lender.
Why would you want to re-mortgage?
Re-mortgaging a home has many potential benefits. It can put money in your pocket for essential life necessities. It can help pay for travel, hobbies, and family experiences. It can also be used as money to keep on top of those all-important home repairs and improvements. With select upgrades many properties can experience considerable increases in value, making upgrading a wise investment. Re-mortgaging can help make the cost of those upgrades and developments a little more palatable, while ultimately providing benefits in the long run. Similarly, if you have a Help To Buy scheme it can simplify your debts by giving you one simple mortgage payment to keep track of.
Re-mortgaging is not for everyone, however. It's essential to take a comprehensive look at your current finances and your circumstances, and take into account what you actually want to use the money for. To help you, WIS Mortgages has developed our re-mortgaging guide. This will shed some light on the process of re-mortgaging your property as well as what the potential benefits and pitfalls are. Re-mortgaging is a large financial commitment and it's essential to take expert advice before making any plans that could potentially jeopardise your home.
Whatever path you choose, be sure you're positive you understand every fee and repayment amount involved in your mortgage or re-mortgage deal. Also, be aware that in many cases your payments can rise unexpectedly.
Should you borrow more on Help To Buy mortgages?
The answer is, as always, that it depends on you. Many people consider it a wise idea to make the most of the five years of interest-free repayments currently afforded on the government's part of the mortgage loan. After that period is over and interest begins getting charged on the balance of the loan as well as the amount you mortgaged, it may be worth considering expanding your horizons and looking for a new deal. With many different lenders offering mortgage packages to suit all manner of circumstances, a more suitable mortgage may be out there.
Re-mortgaging can help to simplify your finances, allowing you to just have one mortgage payment to keep track of. It may be possible to benefit from an increase in your home's value if it has experienced one. This is why re-mortgaging is something worth considering for many people, however as always it's important to remember that it's not suitable for everyone. This is why getting professional advice is essential.
Contact WIS Mortgages for more help
WIS Mortgages have a great deal of experience in all aspects of mortgages and re-mortgaging. Our experienced team is always available to help you determine whether re-mortgaging your Help To Buy home could benefit you in the long run. We can also help discuss any other more suitable options that might be available to you.
Contact WIS Mortgages now, or feel free to use our dedicated affordability calculator to help determine what a suitable mortgage deal for you looks like.
WIS Mortgages also operates other arms, WIS Accountancy and WIS Business Protection, to offer you a range of financial services and advice. If you need more information on a comprehensive range of topics relating to your personal and family finances, contact us today.
Please note, accountancy is not FCA regulated. This article/blog is for general information only and does not constitute advice. As a mortgage is secured against your property, it could be repossessed if you do not keep up the mortgage repayments.
Contact Us
SHARE WEBPAGE