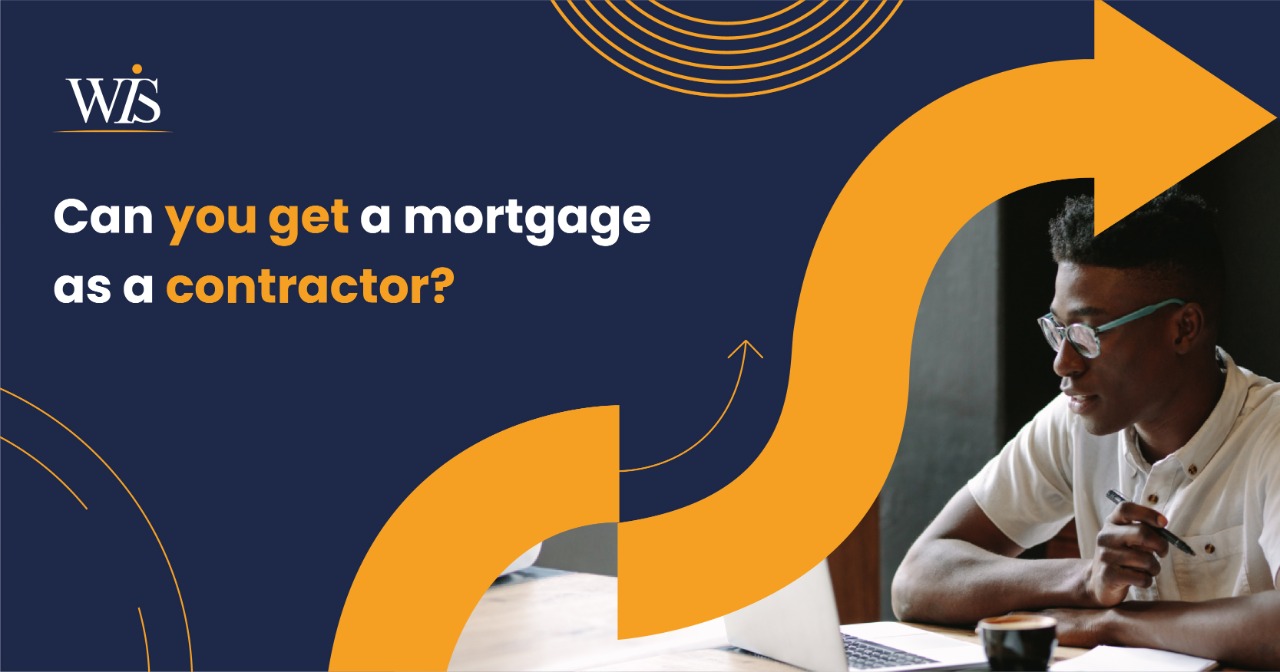 Can you get a mortgage as a contractor in 2021?
If you're an IT contractor or a self-employed individual, you have a lot of freedom. You can choose your own projects, the hours you do, and when and where you work. However, not everything about being a contractor is easy. For example, contractors and self-employed individuals often face challenges when it comes to getting a mortgage. If you're hoping to get on the property ladder, you will want to know, can you get a mortgage as a contractor?
A recent BBC article has highlighted that self-employed individuals are currently finding it harder to secure a mortgage. The barrier to securing a mortgage from lenders is also higher for those who have received at least one SEISS grant. Some of the financial institutions that are making it more challenging are those on Britain's high street, with the people most affected working in the travel, entertainment and hospitality industries.
So, can you get a mortgage as a contractor?
For a long time, self-employed people and contractors have found it more challenging to find a mortgage. It's why you need a specialist broker who works specifically with contractors to ensure that you can secure the funds you require to buy a house.
However, those who accessed the Self Employment Income Support Scheme during the Covid-19 pandemic are being unfairly penalised by banks, as they're seen as high risk. This is despite the fact that the point of the scheme was to avoid scenarios like this, keeping people who were unable to work in a financially secure position.
find me a mortgage
Many within the industry have stated that those who were recipients of such payments should not be penalised, but banks are still acting cautiously.
NatWest and the Royal Bank of Scotland have refused mortgage applications from anyone who took the grant, while Yorkshire Building Society and TSB have stated that they need to see financial evidence of business recovery.
Even then, contractors and self-employed workers will need to prove that they can afford a mortgage. There is also a higher deposit amount for self-employed workers, with those looking for a mortgage from Metro Bank required to provide a 20% deposit. Individuals who are looking for a mortgage from Santander, meanwhile, will require a 25% deposit.
The effects of the Covid-19 pandemic will impact those who work for themselves for a very long time. And while the self-employed are the main casualties here, those who were furloughed are also facing similar problems.
Don't panic, it's not impossible
According to past surveys, about 60% of self-employed workers have faced some higher level of scrutiny when applying for a mortgage while 70% of self-employed people and freelancers have said some lenders would not consider them at all.
However, there are some success stories when it comes to self-employed mortgages. Daniel Ellis, a freelance theatre designer, was shocked when he was denied a mortgage for taking out a SEISS grant. The monthly repayments for the mortgage were a third less than what he and his partner were paying in rent.
Although his bank refused his mortgage application, he managed to find another lender who was willing to offer the pair a mortgage.
The scenario above is an example and your circumstances may differ so there are no guarantees that a mortgage can be obtained as the lender will take into account all your circumstances and status.
How to get a mortgage as a contractor
Contractors and self-employed individuals can follow some additional steps to ensure they have a better chance of securing a mortgage. The first of these is to speak to a broker. A broker can help you because they act independently of lenders. They are there to give you the best advice and it's their regulatory responsibility to ensure they act in your best interests.
To help improve your chances, try to save up a good deposit. While most mortgage applicants can get away with just 10%, as a contractor/self-employed worker, you might need to have double or triple that. The more of a deposit you have, the higher your chances of being accepted.
Another thing that you can do is to make sure you have two or more years of accounts. Banks and lenders will usually require you to have these accounts compiled by a professional accountant, so this is something to bear in mind.
You should present an SA302 form or a tax year overview from the HMRC to lenders too. These forms should cover the past two to three years for your company.
With these documents and figures, your bank is likely to focus on your average earnings over this period to assess if you have a steady income. This stipulation can make it more challenging if you've been working for yourself for less than three years, but it isn't impossible.
If you're a contractor, then you should put together a schedule for any upcoming contracts you have. The longer your contracts are for, the better. If you're a freelancer, then you could show any long-term client contracts you have.
Company directors should also provide evidence of any dividend payments/retained profits they receive.
Unfortunately, what doesn't count is proof that you can afford to pay your higher rent payments. Banks are more concerned by future risks than current situations.
Final word: Can you get a mortgage as a contractor?
Getting a mortgage as a contractor, freelancer or self-employed person is much harder than if you're employed. However, the pandemic has made this even harder. Banks have decided to turn away those who have taken out grants to stay financially solvent during the economic turmoil. This policy is likely to last two or three years.
If you're looking at getting a mortgage in the near future, there are some actions you can take which should help. The first is to ensure that you have three years' worth of accounts prepared by an expert. You will also need proof that your income is unlikely to change in the foreseeable future.
Another thing that you can do is to speak to a mortgage broker. WIS Mortgages are experts in finding mortgages for contractors and those who are self-employed. Give us a call to find out how we can help you buy your next home.
As a mortgage is secured against your home/property, it may be repossessed if you do not keep up with the mortgage repayments.
Contact Us
As a mortgage is secured against your home/property, it may be repossessed if you do not keep up with the mortgage repayments.
SHARE WEBPAGE