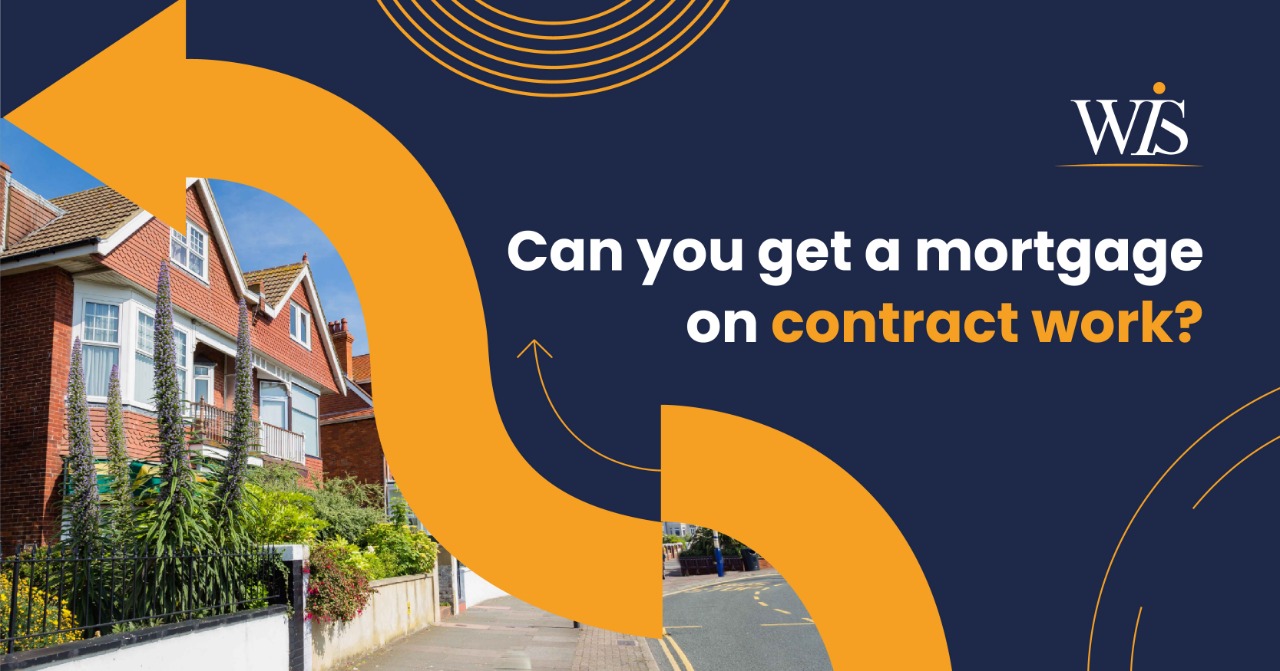 Can you get a mortgage on contract work in 2021?
If you are working under a fixed-term contract, you may have asked yourself the question: "can you get a mortgage on contract work?" Just like those in permanent employment, you may have dreams of owning your own home but may have assumed that this wasn't accessible to you. However, while obtaining a good mortgage deal will no doubt be more difficult for you than those with permanent employment contracts, it is certainly not impossible. There are several lenders who will loan money to those on temporary work contracts and some that even specialise in helping people in industries such as IT to get onto the housing ladder.
find me a mortgage
Why is it harder to get a mortgage on contract work?
It is harder to secure a mortgage if you're a contractor because lenders will see you as a higher risk candidate for a loan. Your prospective lender will want to know that you will be able to afford the repayments after your current work contract ends and that you'll be likely to secure future work contracts at the same level of pay and within the same industry.
How can you get a mortgage on contract work?
If you can convince your prospective lender that you can afford your monthly mortgage payments, you'll be eligible for many of the same deals as those in permanent employment, including buy to let and help to buy mortgages.
To do this, you will often need to prove that you have a strong track record of similar contract work. Lenders will likely take into account your wages over the previous year or two, depending on their criteria, to work out your average annual salary and determine how much they would be willing to lend you.
Proving your work and income history may seem like a chore, but, once you have done it, you will be more likely to secure a mortgage and have access to a good range of deals.
What can I do to improve my chances of being approved for a contract work mortgage?
You can improve your chances of being approved for a mortgage by making sure your finances and your credit reports are in check. Lenders will be discouraged if they see you have a poor credit history. Issues such as bills being paid late, defaulting on credit agreements and having a county court judgement (CCJ) in your name will all count against you, especially if they were issued recently.
You can improve your credit score by always paying your bills on time and making sure your usage of your available credit is low (so try to pay off overdrafts and significant debts on credit cards before applying). You should also make sure you are on the electoral roll with your local council, as this shows stability in your living arrangements.
Check Affordability
How much can I afford to borrow as a contract worker?
The criteria that lenders use to assess your affordability can vary. They will take into account aspects, such as your income from your current contract, your previous income, whether you have had a track record of consistent work contracts within the same industry, and how many outgoings you have. There are also many other factors that form part of the assessment process; the amount of deposit you have will also play a large role. A bigger deposit will mean that you pose a lower risk to the bank and will therefore gain you access to lower interest rates.
The criteria lenders use to work out how much you can afford to borrow may differ from that of permanent employees. Therefore, you should use a specialist affordability calculator for contract workers to gain an idea of how much you'd likely be able to secure based on your individual circumstances. You can use our contractor mortgage calculator here
Use a specialist mortgage advisor
If you are looking to secure a mortgage on contract work, it is highly advisable to seek the expertise of a specialist mortgage advisor. For those that work in industries such as IT, the services of a specialist advisor can help connect you with the most suitable deal for your circumstances.
There is a smaller pool of lenders that offers contractor mortgages; not all lenders do. Your mortgage advisor will have the right connections within the right institutions and will be able to advise you on which one would be most likely to accept your mortgage application based on your situation.
When applying for a mortgage, it is important that you get it right the first time around, if possible. Every mortgage application you apply for will show up on your credit report. So if you apply to multiple lenders, it will appear to the next lender that you have been rejected for a mortgage, flagging you up as a higher risk.
How long does a work contract have to run for in order to be eligible for a mortgage, and can you get a mortgage on contract work if you've only just started with a company?
The answer to this question varies between lenders. However, it is possible for some people to apply for a mortgage from the first day of their new contract. Again, it all depends on a specific lender's criteria and whether you can convince the underwriter of your ability to afford regular repayments. If you have a strong track record of previous work at a similar pay level and within the same industry, you will be in a stronger position to apply for your mortgage as soon as your new contract has started.
In conclusion
To conclude, it is possible to secure a mortgage while on contract work. However, as it is a specialist mortgage, and as there are fewer lenders that offer contractor loans, it is advisable to use the services of a specialist contact mortgage advisor. These professionals will be well versed and well connected when it comes to finding you the most suitable deal, connecting you with the most appropriate lender from the offset.
Contact Us
If you are looking to apply for a contract work mortgage, feel free to get in touch with our team of experienced providers for advice.
SHARE WEBPAGE