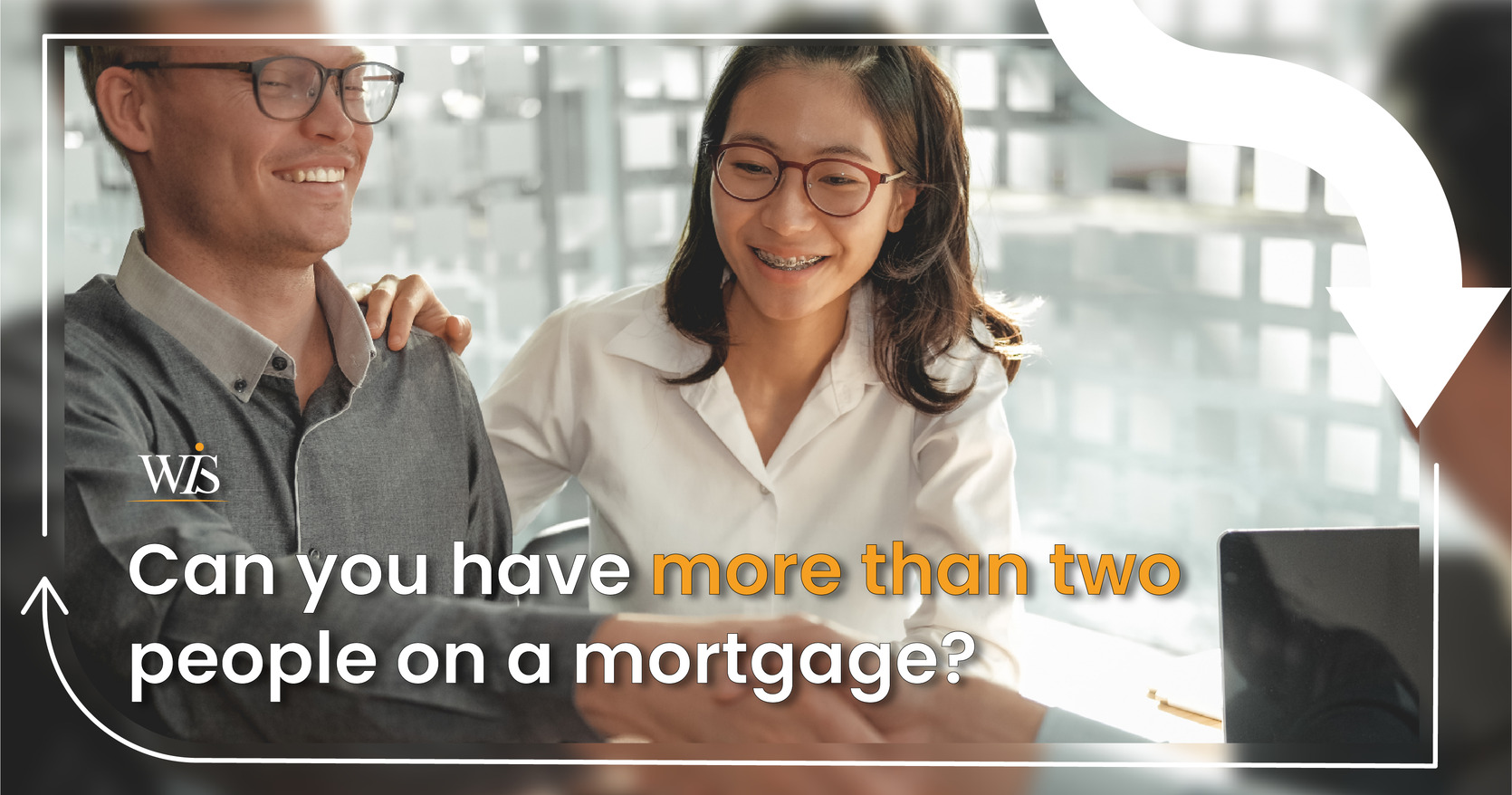 Can you have more than two people on a mortgage?
There are many reasons why you may be wondering if you can have more than two people on a mortgage. For example, a group of friends may be wishing to get on the property ladder together or several siblings may inherit property, requiring a mortgage to cover expenses or refurbishments.
But can you have more than two people on a mortgage in the UK? In this blog, we will be exploring this subject, including the considerations to be thought through when buying a property with multiple people.
find me a mortgage
Can you have more than two people on a mortgage?
In short, yes. You can get what is known as a joint mortgage. A joint mortgage is when a property is purchased with a loan by more than one person. Within the UK, most joint mortgages are shared between two people, with both individuals taking equal responsibility for the repayments. However, some lenders will consider up to four applicants upon the same joint mortgage application. The individuals can be friends, partners, relatives or business partners.
Joint mortgages operate in the same way as regular mortgages. The applicants would need to provide details of their credit history, current income and the value of their joint deposit against the property value when applying for the mortgage. The named applicants can pool savings for the deposit and jointly cover the monthly mortgage repayments. However, lenders will often only take two of the highest incomes into consideration when calculating how much the group can borrow.
What are the considerations with joint mortgages?
There are many benefits of a joint application including sharing the costs of property ownership and combining incomes in order to maximise the amount that can be borrowed, as well as reaping the rewards of getting onto the property ladder together.
However, there are also considerations to review such as long-term living arrangements and financial connections with each individual on the application. Therefore, it is essential that there is trust between all parties before a joint mortgage application is made. It is also important to ensure the credibility of each applicant before making a joint mortgage application, as every individual will have their credit history thoroughly checked during the underwriting process. The outcome of such processes and searches can impact the likelihood and value of any subsequent mortgage offer.
In order to protect all parties, it is strongly suggested that a legal agreement is signed before the financial transaction is completed, ensuring all parties understand their responsibilities and share the bills before completion.
Does joint mortgage mean joint ownership?
Not necessarily. There are scenarios where a lender will consider a joint mortgage application but a single proprietor is planned. This is often the case for first-time buyers where a family member assists the financial transaction but will not reside within the property.
Joint responsibility in worst-case scenarios
It is important that each party within a joint mortgage has relevant insurance should they not be able to meet their responsibilities of the mortgage repayments and bills, as well as having a will in place should any party member pass away or defaults on the mortgage repayments during the term of the mortgage.
Inheriting property
Following the death of a loved one, understandably emotions can run high for some time, especially as there are often many decisions to make and plans to organise. Therefore, shortly after a bereavement, it is strongly advised that professional advice is sought to ensure that the family receive appropriate advice. It is also important that the legal necessities and deadlines are met, therefore support with these critical steps can be vital.
Once a property has been legally inherited, the siblings will need to decide the details of the ongoing ownership of the property such as if it will be sold and the finances split or if they will choose shared ownership. Should all siblings agree on joint ownership, a joint mortgage application can be made if required.
However, if one sibling wishes to buy out the other(s), the funds will need to be lined up to process the transaction. Inheritance scenarios can be complex due to legal and tax complications. Therefore, it is strongly recommended that independent, professional legal and tax advice is taken ahead of any decisions or transactions.
Can a joint mortgage be transferred to one person?
If circumstances change for a current joint mortgage party, the individuals involved may wish to transfer a joint mortgage to a single person.
This scenario is possible but a single mortgage application would need to be processed in order to prove that one individual can afford the property outright. The full mortgage application would be needed, including underwriting for one individual to take on the mortgage single-handedly.
In this scenario, it would be worth seeking the advice of an independent mortgage broker as soon as possible for the circumstances to be reviewed against the entire market of mortgage options.
Summary
As discussed, there are many different scenarios that could result in a joint mortgage application being required and therefore it is vital that professional advice is sought as early as possible.
Mortgage brokers can help with advising various options of proceeding, assessing a variety of policy choices and analysing the benefits and terms of each. In addition, brokers have an insight into the mortgage market regarding the necessary paperwork for a successful application as well as the likelihood that applications will be successful.
WIS are independent mortgage brokers situated within Kent, but we provide tailored mortgage advice for market products available throughout the whole of the UK. Explore our mortgage affordability calculators to get an idea of how much could be borrowed.
Please get in touch with WIS Mortgaes for specialist mortgage advice for any joint mortgage scenario via our website. Our expert team provide mortgage advice for clients in London, Essex, Kent and Buckinghamshire, as well as covering the entire UK. We offer free advice, zero fees payable by our clients and specialist advice for a range of scenarios including for contractors seeking a mortgage.
As a mortgage is secured against your home/property it may be repossessed if you do not keep up with the mortgage repayments.
Contact Us
SHARE WEBPAGE