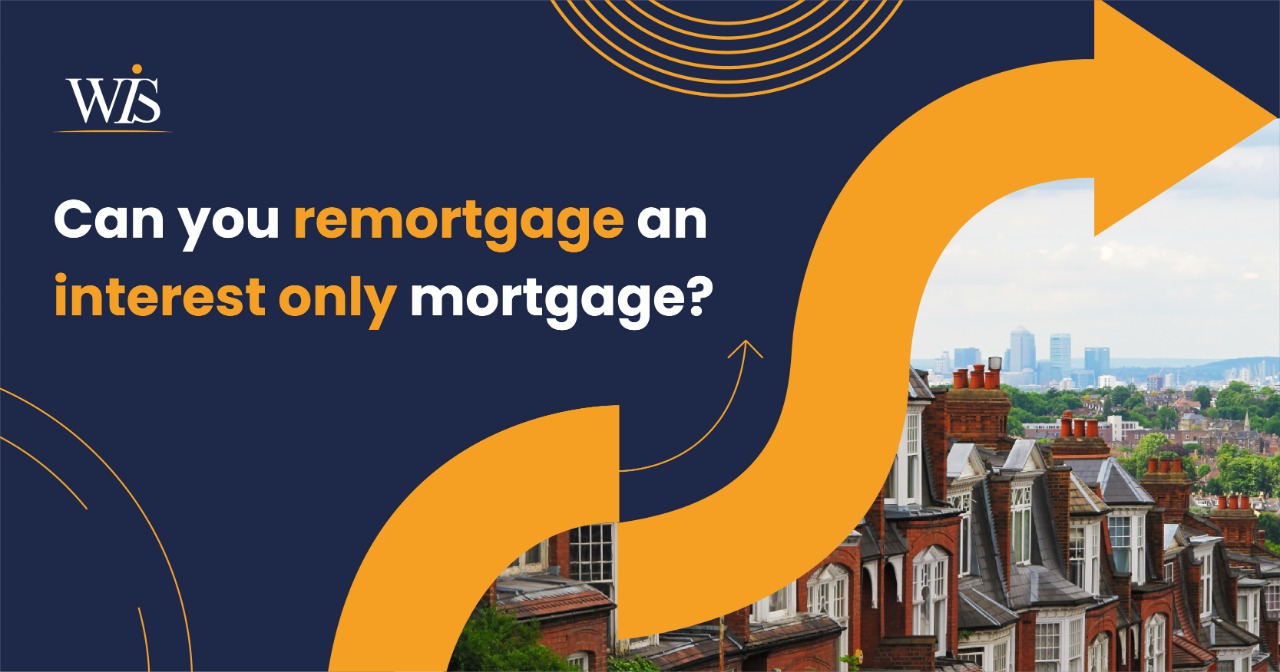 Can you remortgage an interest-only mortgage?
Many people who take out interest-only mortgages want to know whether it's possible to remortgage it just like you can with most mortgages. The short answer is, yes, you can. But the answer to the question, 'can you remortgage an interest-only mortgage?', is a bit more complicated than a simple yes or no.
How do interest-only mortgages work?
When you take out an interest-only mortgage, you agree that you won't make any repayments on the amount you borrow until the end of the mortgage term. Instead, you will only pay back the interest each month. Once you reach the end of your mortgage agreement, you will need to repay the full amount you borrowed in one go. Mortgage providers will need to see a plan for making this final repayment before they agree to provide you with the mortgage.
Interest-only mortgages differ from repayment mortgages, which account for most mortgages offered by lenders in the UK. With a repayment mortgage, the borrower repays the borrowed amount gradually over the course of a number of years. The precise number of years to pay off the mortgage will depend on the terms, but it's usually 25-35 years. However, it can be less or more than this.
The monthly repayments on a repayment mortgage consist of capital repayments and interest on the amount borrowed, with the interest accounting for the bulk of the figure. Over time, the capital repayments increase while the interest repayments decrease.
find me a mortgage
What benefits do interest-only mortgages offer?
Interest-only mortgages are an attractive option for certain types of borrowers. For example, property investors often prefer interest-only mortgages because the monthly repayments are lower. However, the catch is that if the borrower encounters any financial uncertainty towards the end of their term, it can be difficult to repay the capital component of the mortgage. Therefore, lenders expect borrowers to have an investment plan in place to ensure they can pay off their outstanding debts. This plan can involve selling property to raise funds.
If a borrower has negative equity when they reach the end of their loan, refinancing can be almost impossible. Remortgaging an interest-only mortgage at the end of the initial rate period can enable the borrower to secure better terms.
Can you remortgage an interest-only mortgage?
Applying to remortgage an interest-only mortgage is generally the same as remortgaging a standard repayment mortgage. The main difference is that the applicant will need to demonstrate they have a repayment plan to enable them to repay the capital they borrow. Many lenders also limit the loan to value ratio (LTV) to 75%, with some requiring as much as 50% LTV. There are also numerous lenders who no longer lend on an interest-only basis at all.
The remortgage rates on offer for interest-only mortgages will vary between lenders and are dependent on several factors:
- The loan to value ratio. The more equity you have, the better the rates you will be offered.
- Your repayment plan. The more convincing your repayment plan is, the more lenders will be willing to provide.
- Your income. Most providers will set a limit of 4 times your annual income. As a result, borrowers seeking larger loans will have fewer providers to choose from.
- Your credit history. Any relatively recent issues on your credit report will inevitably mean higher rates.
There are also the usual factors; the age of your property, its location, type of property, and construction materials.
What do I do if I can't remortgage an interest-only loan?
Interest-only loans are great for borrowers who have robust repayment plans in place. But what if you have an interest-only mortgage while there's little or no equity in your property? Being stuck in this situation can be a very stressful experience for some borrowers. If you find yourself in this position, there are some options you should consider:
- Negotiating a new deal with the same lender before the end of your mortgage term.
- Selling your property to raise as much equity as possible.
- Turning to other funding sources to raise the cash from elsewhere.
- Switching the mortgage to a repayment mortgage instead of interest-only.
- Switching a portion of your mortgage to a repayment mortgage and keeping some as an interest-only loan.
Another way that you might be able to keep living in your property while maintaining your interest-only mortgage is to look into a second charge mortgage. While second charge mortgages usually charge far higher interest rates, the monthly repayments can still be far more realistic for many borrowers than repaying the lump sum owed at the end of an interest-only mortgage.
Second charge mortgages are secured against your property and are available to property owners on top of an existing mortgage. These mortgages are perfect for borrowers who are struggling to find capital and can't refinance, but they do come with downsides. For example, you're likely to pay a much higher rate of interest and will have to manage two mortgage repayments simultaneously.
Second charge mortgages are also often available with more flexible terms, and lenders are more amenable to considering applications from borrowers with credit issues. Some will offer these types of loans above their usual affordability limits, sometimes going as high as 10 times income for some borrowers.
It's worth noting that to get a second charge mortgage, you must have approval from your existing lender. To qualify, you'll need to show how much equity or capital you have in your home and prove that you can afford two mortgage payments.
Can I refinance an interest-only mortgage with another provider?
Refinancing an existing interest-only mortgage with another provider is often an option. If you decide you want to renegotiate the mortgage terms or borrow more money, having access to a wider variety of lenders will often give you access to better deals than your current lender can offer.
We offer interest-only contractor mortgages for borrowers who work as contractors. You can use our contractor mortgage calculator to work out how much you can borrow based on your day rates. Get in touch with us today to find out more about our interest-free mortgages and discuss your options for free with one of our advisers.
Contact Us
As a mortgage is secured against your home/property, it may be repossessed if you do not keep up with the mortgage repayments.
SHARE WEBPAGE