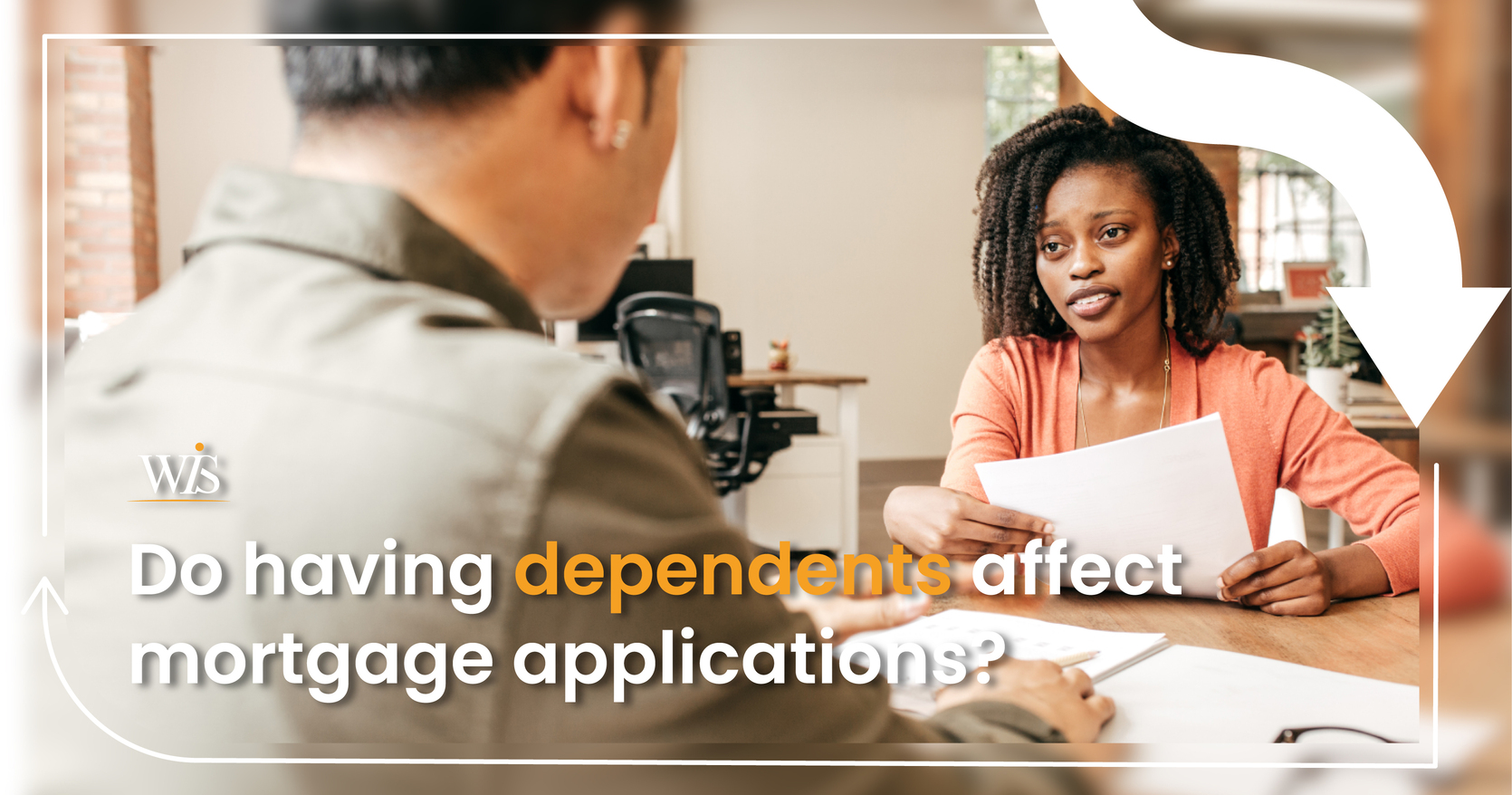 Do having dependents affect mortgage applications? – Everything you need to know
Do having dependents affect mortgage applications? This is one of the most common questions among parents applying for a mortgage. Understanding how having dependents can affect your mortgage application will give you an idea of what to expect, saving you any rude surprises and disappointments. It will also help you make informed decisions about how and where to apply for a mortgage. Here is a comprehensive overview of how having dependents can affect your mortgage application.
Do having dependents affect mortgage applications?
Yes, having dependents can affect your mortgage application in the following ways:
The information you should provide in your application.
The likelihood of the lender approving your application.
The amount of money you can get.
Having dependents wasn't always a factor of consideration when making loan applications. Initially, lenders only considered applicants' salaries when reviewing mortgage applications. However, this changed in 2014 when the FCA released that year's Mortgage Market Review and made changes to its Mortgage Conduct of Business rules and regulations.
Lenders now review mortgage applications based on affordability (the applicants' ability to repay the loan). This means that lenders consider applicants' expenses and outgoings, in addition to their incomes.
Raising a child is an expensive undertaking, making children by proxy (and other dependents) one of various determining factors for qualifying for a mortgage. Overall, having dependents can reduce the mortgage size offered or in extreme circumstances get your mortgage applications rejected altogether due to a failed affordability assessment.
find me a mortgage
Factors that lenders consider
Having dependents impacts your finances, which in turn affects your ability to repay the loan. Here is an overview of four extra factors that lenders consider when applicants have dependents:
Childcare costs
You must provide evidence of your outgoings when applying for a mortgage. Outgoings usually include expenses related such as utility bills, pension contributions, and childcare costs. A high volume of outgoings means that you save less money, which reduces your ability to repay the loan.
Childcare costs depend on various factors, primarily the number of children. Raising two children can cost almost twice as much as raising one child. Other factors that determine childcare costs include school fees and healthcare costs. Expectedly, high childcare costs can reduce the amount you qualify for or disqualify you, while low childcare costs may not have much of an impact on your application.
Child benefits & tax credits
Child benefits and tax credits can also help lessen the negative impacts of having dependents on your mortgage application. Child tax credits are tax breaks that the government gives parents to ease their childcare costs. On the other hand, child tax benefits are payments by the government to parents with children younger than 16 to supplement their income and lessen their childcare costs.
Some lenders consider child benefits a form of supplemental income, which can increase the amount you can get – it is advisable to consult a mortgage broker to help you find lenders who consider child benefits. However, most of these lenders usually have caps on the amount of money from child benefits they can factor into the application review.
Some lenders also consider child tax credits when reviewing your outgoings. Essentially, child tax credits reduce your outgoings and increase your savings, increasing your ability to repay the loan.
Changes in income
Changes in income usually relate to applicants expecting children soon. Lenders consider two factors when evaluating how getting a child will affect an applicant's income:
Maternity leave
Pregnant women need to go on maternity leave for several months, which limits their ability to work and, consequently, their income. A lower income when on maternity leave reduces your ability to repay the loan. To this end, many lenders usually ask for evidence proving that you can afford to repay the loan for the period you will be on maternity leave.
Employment mode
Having a child can also impact your employment mode. Some people return to work full-time after the child is born, while some only have enough time to work part-time. Taking maternity leave is usually a bit more complicated for self-employed applicants, especially if they don't have employees to continue running the business while they are away.
Your employment status will determine your income and ability to repay the loan. You will earn more money working full-time than working part-time. Returning to work on a full-time basis also means that your income will not change. However, most lenders will ask for proof that you will go back to work full-time after the child comes – a signed letter from your employer will suffice.
How to secure a mortgage if you have dependents
You can still qualify for a mortgage if you have dependents. You can boost your chances of qualifying for a mortgage whilst having dependents by doing the following:
Consult a mortgage broker to get expert advice on which lenders are more flexible and lenient towards applicants with dependents.
Claim all the benefits that you are entitled to, including child benefits and tax credits.
You can also extend the term of your mortgage within lender set parameters. Do remember though, that the longer the term of a mortgage, the more you will pay overall as you will be paying interest on the loan amount for longer.
Optimizing your application will increase your likelihood of qualifying for a mortgage and the amount of money you can get. The most important thing to remember is that some lenders are more flexible than others.
Talk to the right lender
WIS Mortgages is a reputable end-to-end digital broker and a trusted mortgage broker and advisor. We are one of the most flexible mortgage brokers in London, Kent, Essex, and Buckinghamshire. We also offer accounting and insurance services, albeit it is worth noting that the FCA doesn't regulate accountancy. Get in touch today to request free advice on mortgages, or use our mortgage calculators to calculate your mortgage repayment rates.
As a mortgage is secured against your home, it may be repossessed if you do not keep up the mortgage repayments.
Contact Us
SHARE WEBPAGE