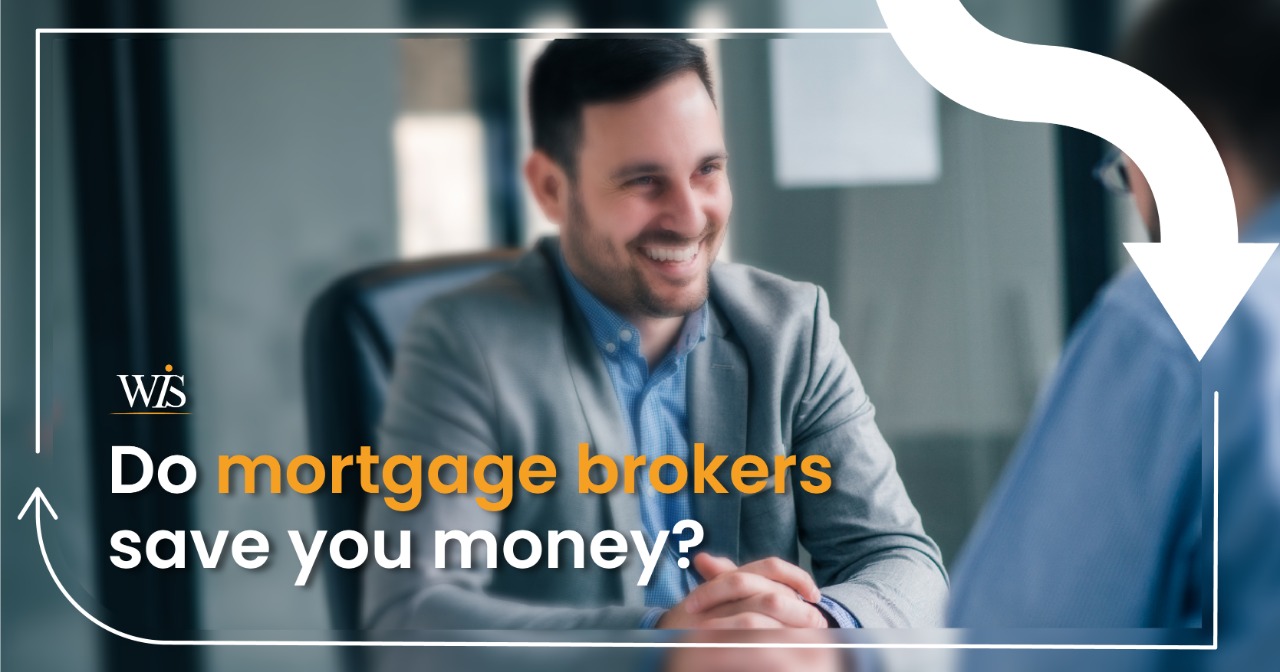 Do mortgage brokers save you money in reality?
Committing to a mortgage is a very big financial decision, which is why expert advice can be a very attractive prospect. Mortgage brokers have the expertise you need and can perform a mortgage search on your behalf, do the comparisons and guide you through your application. But there is one key question: do mortgage brokers save you money?
In this guide, we will explore this question and offer some tips on finding the most suitable mortgage advisor for your needs.
Can I get a mortgage without a broker?
While it is not always compulsory to get professional advice, many mortgage lenders prefer applications with that expert input. Getting a mortgage without advice is known as a 'non-advised' application.
It is possible to search for a number of deals by yourself but it is harder to tell if you will land on the most suitable deal. This is particularly true if your income is not straightforward, such as if you are a contractor, or if you are a first-time buyer. Incidentally, WIS Mortgages offers specialist advice for contractors.
Taking the DIY route may also make it impossible to seek compensation if you later discover that you chose an unsuitable mortgage.
What are the benefits of using a mortgage broker?
The main benefits of a mortgage broker are as follows:
You get market expertise for a smoother, faster process
You can feel more confident in your choices
You will save time
It may save you thousands of pounds
They can help you understand some of the complexities of different deals, making it easier to compare products
Mortgage brokers can advise on whether you meet a lender's eligibility requirements. This improves your chances of succeeding with your application. A declined application can put you out of pocket, especially if you have already paid some of the legal and valuation fees. They can also eat up valuable time, causing you to lose out on your ideal property.
Another advantage of brokers is that they often have access to deals that are not available to the public. This further increases your options over taking the DIY approach. They will also have up-to-date information on the mortgage market, which is a rapidly-changing environment.
find me a mortgage
How much do mortgage brokers charge for their services?
When considering the question "do mortgage brokers save you money?" you really need to think about what they charge and what service they are providing. Different mortgage brokers charge in different ways:
Some brokers offer free advice with zero broker fees - they earn a commission that mortgage lenders pay them for introducing a customer.
Some earn a commission and also charge clients a fee - this fee often comes in at up to £500.
WIS Mortgages is a zero-fee mortgage broker in London and the South East, and we cover the whole of the UK.
What are the different types of mortgage brokers?
Many mortgage lenders have their own brokers attached who recommend their own products, so you could speak to a broker by contacting your high street lender. Bear in mind, however, that these brokers only offer products from one lender, so their pool of deals will be very limited.
Restricted brokers: These advisors are attached to one lender, or to a small group of lenders, so they can only offer products from the lender(s) they are affiliated with.
Whole of market broker: These experts draw from a huge range of lenders with thousands of mortgage products, so their mortgage search will be more comprehensive and may turn up the most suitable deal.
How can I find a mortgage broker?
People often search for a nearby mortgage broker to be able to do all the paperwork in person. However, many brokers offer the option of doing everything online so this is not absolutely necessary. WIS Mortgages can carry out the entire process online and still offer a high-quality service.
The important thing is to do your research and compare several advisors before making a decision. Look closely at their fee/commission structure - this should be very clearly displayed on their website. Online reviews are a good place to go to find out what past clients have to say about a broker's service. You should also ensure the broker you choose is authorised and regulated by the Financial Conduct Authority.
Where can I get mortgage advice for free?
While some brokers charge several hundred pounds for their service, there are plenty of mortgage brokers who don't charge a broker fee. WIS Mortgages are one such broker, part of the emerging crop of online mortgage brokers.
We are experts in the finance sector, offering accountancy and insurance services in addition to our mortgage advice service. We can offer advice to all but have special expertise in helping with applications from contractors or first-time buyers.
We can also offer products from a range of insurers to assist your home-buying process, including things like home insurance and life insurance.
So, do mortgage brokers save you money?
In short, the answer is a resounding yes. If you work with a reputable broker then you are very likely to save money, particularly if you are a first-time buyer or someone whose income is not completely straightforward, like a contractor.
The expertise offered by mortgage brokers is a key resource in saving you money when applying for a mortgage. If you want to get an idea about how much you could borrow, try our affordability calculator, or any of the other mortgage calculators we offer.
If you want to learn more about how we can help, please don't hesitate to contact us. As a mortgage is secured against your home/property it may be repossessed if you do not keep up with the mortgage repayments.
Contact Us
SHARE WEBPAGE