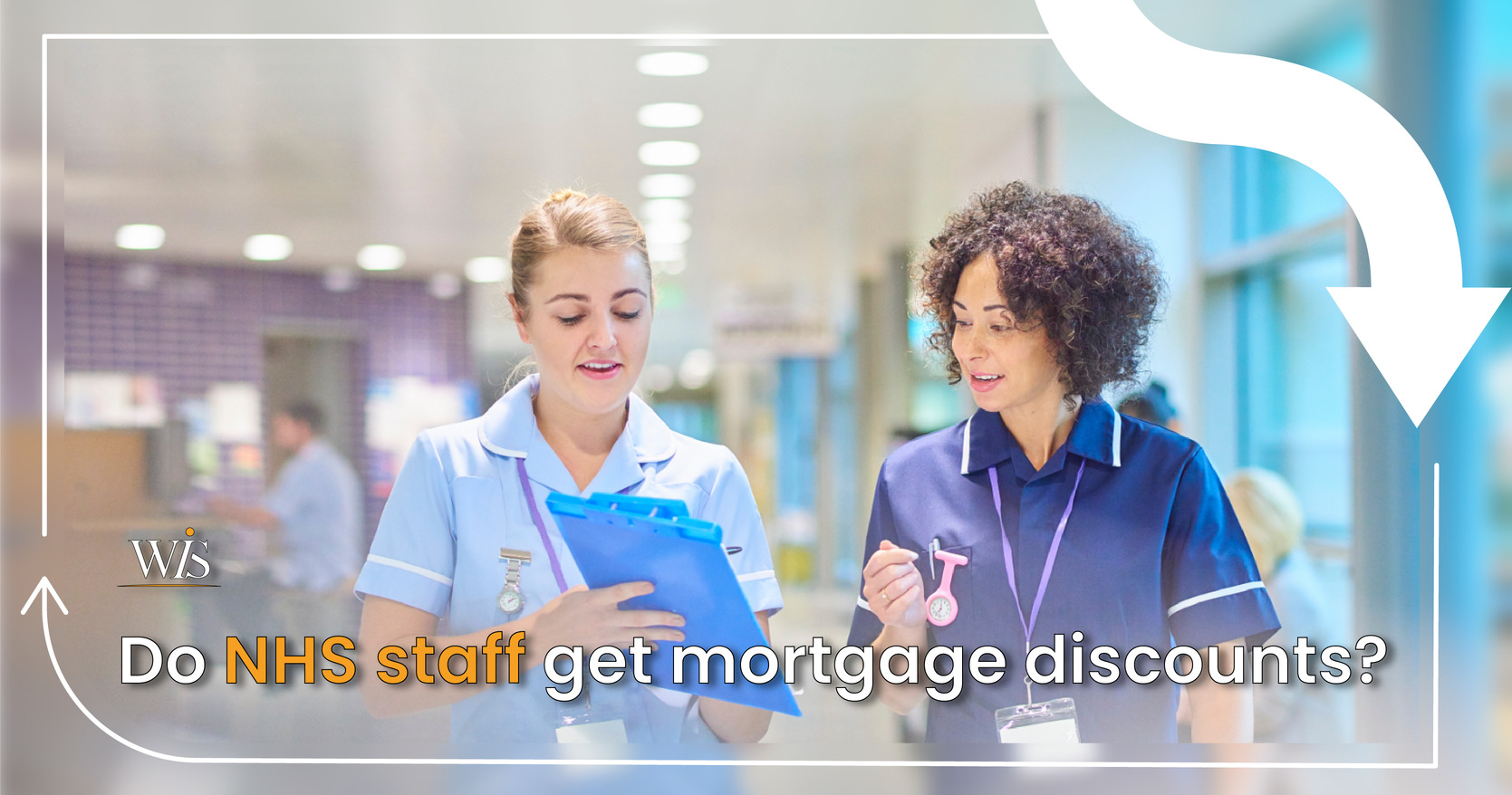 Do NHS staff get mortgage discounts?
Do NHS staff get mortgage discounts? If you work for the NHS, this might be something you're looking to find out. With house prices rising and the cost of living skyrocketing, a lot of people are looking to save money wherever they can, and the 1.5 million people who work for the NHS are no different.
If you're employed by the NHS, there are certain benefits you can access, so it's important to know what these are. It can be confusing trying to find information about mortgages, especially if this is something you haven't looked into before. So for this reason, we have compiled what you need to know about NHS mortgages below.
Do NHS staff get mortgage discounts?
So, do NHS staff get mortgage discounts? Well, there is no mortgage designed specifically for NHS staff, but some mortgage providers do offer benefits for NHS employees. This is where the term 'NHS mortgages' or 'NHS mortgage scheme' originates from, but it's worth noting these discounts are not available from all lenders or for all NHS staff (see below)
As such, if you are an NHS worker, you may be able to find better rates with a broker who can tailor their searches to your specific needs.
find me a mortgage
Which NHS staff can benefit from these discounts?
To be eligible for NHS mortgage discounts, you must be employed by the NHS on a permanent basis and be a clinical staff member. As well as this, you have to be employed by either a GP surgery, a primary care trust, NHS Direct, the Ambulance Trust, the National Blood Transfusion Service, an NHS Dental Practice, the Health Protection Agency, a Mental Healthcare and Social Care Trust or another kind of NHS trust.
What kind of mortgage could I get as an NHS worker?
There are no specific mortgages available for NHS staff, but there are some lenders that will take into account your specific circumstances as a health worker and find the deal that will be most beneficial to you.
Some mortgage providers also offer key worker mortgage discounts and incentives, such as a 5% deposit contribution. Others might contribute something tangible, such as new flooring or an alarm system, or offer cashback schemes.
Are there any restrictions?
Some lenders do have restrictions on who can apply, which is centred largely on what your role is. For the most part, only clinical staff are eligible, while medical staff like doctors and dentists, as well as admin staff and porters, are not.
However, this doesn't mean that you can't access a broad variety of mortgage options as an NHS worker, and usually, lenders will ask you to complete an assessment. This assessment will look at how much you earn and spend in addition to your credit history.
What mortgage schemes are available?
For a lot of the workers in the NHS, the housing discount being scrapped was a big blow; however, there are a lot of alternative schemes you can use.
Some of the schemes that could help you save include the NewBuy scheme and the Shared Ownership scheme. Each of these has different qualities and advantages depending on different areas of the country as well, so make sure to talk to a professional broker in order to understand the differences and work out which one is the best for your situation.
Are there any discounts on mortgages for NHS staff?
Some schemes can provide incentives that could help you out financially, however, they are not in place purely for the use of NHS staff. This doesn't mean that you can't benefit from them, however. There are some that can help current NHS employees as well as some that are available for retired staff too, so nobody has to miss out.
If you want to find out what would work best for the situation you're in, make sure to get in touch with a professional broker who can help you to work out your circumstances and point you in the right direction.
How much can an NHS worker borrow?
Like any other mortgage applicant, how much an NHS worker is able to borrow will depend on their affordability. Lenders will mainly use your income to determine this, multiplying it by 4 or 5 times your salary depending on their specific criteria.
Here is a list of the average salaries for various NHS roles and what this equates to when multiplied either 4 or 5 times.
Role | Salary | 4x | 5x
Porter | £22,500 | £90,000 | £112,500

Nurse | £33,500 | £134,000 | £167,500
Occupational therapist | £36,000 | £144,000 | £176,000
Paramedic | £36,500 | £146,000 | £182,500
GP | £72,000 | £285,000 | £357,000
Who can help?
If you're still uncertain about what you can get as an NHS employee, or you just want guidance on determining which option is the right one for you, WIS Mortgages is here to help. We have lots of experience in various mortgage areas and will find you what you need as quickly as possible.
Make sure to get in touch for free advice or use our mortgage calculators in the footer of our website. We also have an accountancy arm (WIS Accountancy) and an insurance arm (WIS Business Protection) for all your wealth and pension needs, so no matter what you need help with, we're the team to call. Please note that WIS Accountancy is not regulated by the FCA.
Note: As a mortgage is secured against your home/property, it may be repossessed if you do not keep up with the mortgage repayments.
Contact Us
SHARE WEBPAGE