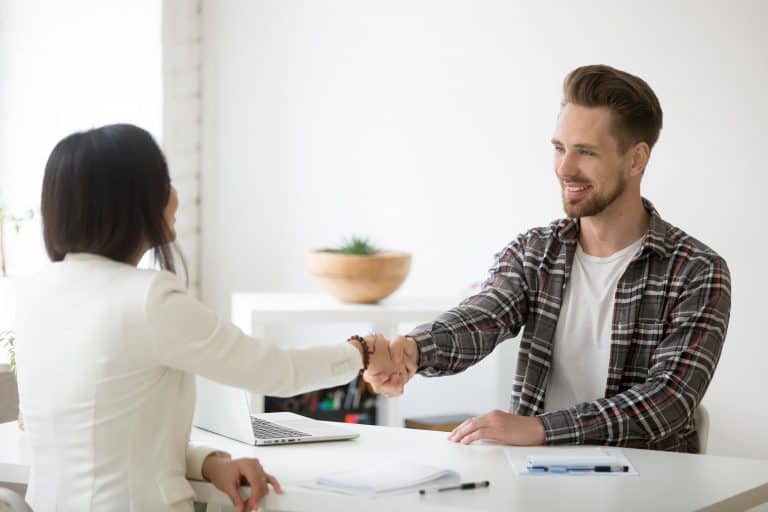 House Survey Guide
There are several types of property surveys available. The one you choose will depend on the age and condition of the property as well as if you plan on undertaking any major structural work on your new home.
At the very least, your lender will undertake a mortgage valuation to determine the value of the property.
However, in some circumstances, you may want a more comprehensive survey of the property. These will assess the property in more detail and are highly advisable if the property you are buying is old or unusual in any way, or if it has had structural problems in the past. It is also a good idea to have a more comprehensive survey if you plan on undertaking significant structural work on your new home.
There are three main types of house survey:
Valuation for Lending Purposes
Homebuyer Report
Building Survey
find me a mortgage
Valuation for mortgage purposes
A valuation for lending purposes is a compulsory part of the process of buying a property. Your lender will arrange this valuation whether or not you decide to have other surveys done. You may have to pay for this valuation; however, many lenders include this cost as part of their mortgage deal.
A valuation for lending purposes is a way for the lender to ensure that the property you want to buy is worth the amount you have asked to borrow and provides suitable security for the mortgage.
In addition to providing a value for the property, this survey will ensure there are no significant problems with the property that would make it unsuitable for living or unsellable in the future.
A valuation for lending purposes usually involves a surveyor inspecting the property inside and out. However, occasionally the lender will be satisfied with an online valuation.
The cost of a valuation for lending purposes will depend on the size of the property and starts from around £150.
Homebuyer Report (Level 2)
A Homebuyer Report is an optional survey that is not required by the lender. If you decide to have a Homebuyer Report, you will arrange it and pay for it yourself. You should do this after your offer on the property has been accepted and ideally, before you submit your mortgage application to the lender.
A Homebuyer Report will give you peace of mind that any significant problems will be identified before you buy the house. If major problems are found, you may be able to renegotiate the purchase price. In addition, it will allow you to budget for any necessary repairs.
This survey will check a range of areas such as the condition of timbers, damp proofing, drainage and insulation. The survey will outline anything in need of urgent attention as well as less urgent repairs. Each element of the property will be rated with a traffic light system.
A Homebuyer Report is suitable for homes in reasonable condition. However, it only assesses visible problems. It will not involve lifting carpets or checking wiring.
This survey is a good option if you are buying a property that is over ten years old and in reasonable condition, and if you do not plan on making any significant structural changes.
You can hire a surveyor to carry out a Homebuyer Report. This is a good option as you liaise directly with the surveyor and can ensure you get the exact report you require. Alternatively, you can pay for the lender's surveyor to carry out this report when they are doing the mortgage valuation, and this may be the cheaper option.
The cost of a Homebuyer Report depends on the size and type of property. Homebuyer Reports start from £400 rising to around £1,000.
Contact Us
Building Survey (Level 3)
A Building Survey, previously known as a structural survey, provides a more comprehensive assessment of the property.
This type of survey is recommended for old properties and those that have undergone significant structural work in the past. You should arrange a Building Survey if the property is made from unusual materials such as timber or thatch.
It is also advisable to have a building survey if you plan on undertaking any major building work to the property to ensure that it is suitable for what you intend.
A Building Survey will provide a detailed report and analysis of the property's construction and condition. It will give advice on defects and repairs required. It will also advise on the cost of these repairs as well as offering recommendations for future maintenance.
You will need to organise a Building Survey yourself. It's best to get a few quotes from local surveyors. It's also wise to choose a surveyor that is a member of the Royal Institution of Chartered Surveyors (RICS) to ensure you get a reliable, professional service. You should schedule this survey after your offer has been accepted and ideally before you have submitted your mortgage application.
Building surveys cost from around £500 to £1,300 plus VAT
Further information
If you are in the process of buying a home, you can find additional information in our First Time Buyer's Guide.
If you want to know more about your mortgage options, give us a call on 0203 0111 898 to speak to one of our advisors.
EVERYTHING you need to know about buying a new build home in the UK
Join our mailing list to keep up to date with information about the housing market. You can unsubscribe at any time