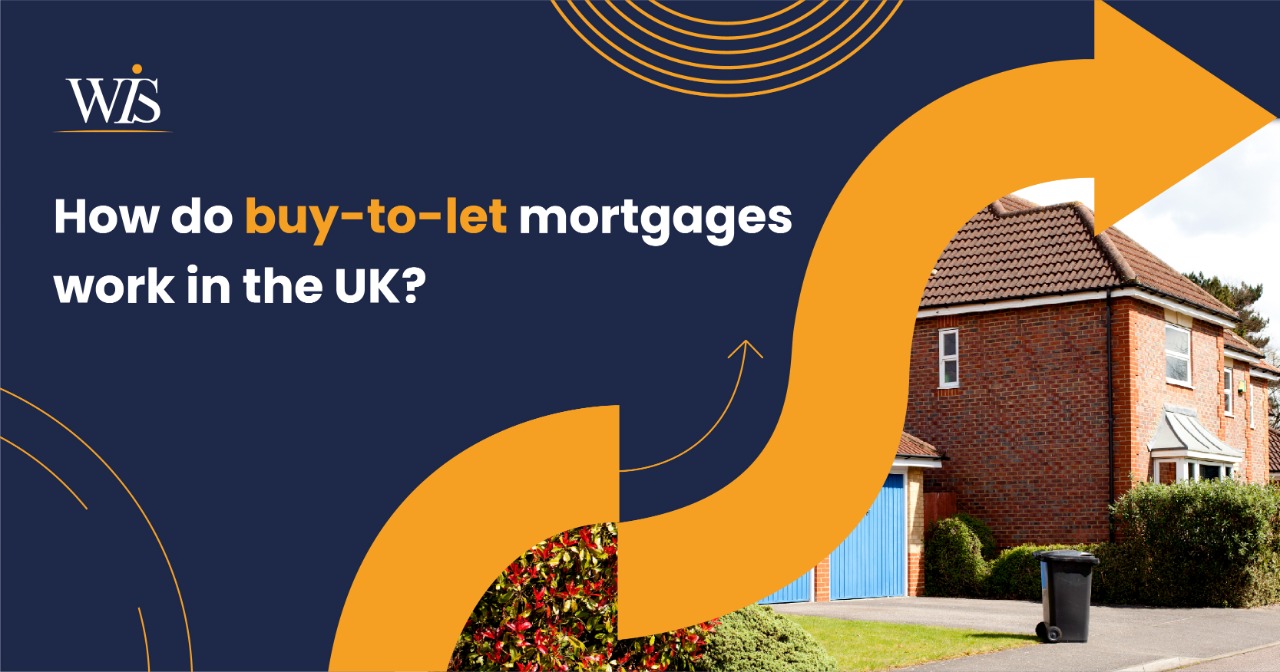 How do buy to let mortgages work in the UK?
Buying properties with the intention of renting them out instead of living in them has become a very popular way of investing money in the property market in the UK. However, buyers can't fund these purchases using a regular residential mortgage. Instead, they will need to apply for a specialist buy to let mortgage. But how do buy to let mortgages work in the UK? Let's take a look at the key details.
What is buy to let?
Put simply, buy to let is when someone purchases a property with the intention of making money from renting it out to others. The income that buyers generate through rent should ideally cover the cost of their monthly mortgage repayments, although there will sometimes be other costs to pay relating to repairs and other obligations every landlord has. Of course, the intention is to make enough money for landlords to keep some profits after covering their expenses.
As with any property investment, buy to let investors can also make money from their buy to let property by selling it in the future for more than they paid for it. However, this depends on the property's value increasing faster than inflation. Otherwise, the profits won't retain their buying power over time.
find me a mortgage
How do buy to let mortgages work in the UK?
Buy to let mortgages are usually available on an interest-only basis. Interest-only means that borrowers will only need to pay the interest on their loan each month, with the capital is repaid in one lump sum at the end of the loan's term. For many investors, this is good news, at least in the short term, because it keeps monthly outgoings to a minimum. However, borrowers must have a plan to pay off the full loan at the end of their mortgage or prepare to refinance.
How much is the deposit on a buy to let mortgage?
The precise terms will vary between lenders, but generally, getting a mortgage on an investment property requires a deposit equal to 20-25% of the property's value. The figure used to be close to 15% but has increased to around 20-25% since the covid-19 pandemic.
Just like a regular residential mortgage, the more you can pay as a deposit, the better the rate you will be able to secure. For the best deals available, investors can expect to put down a deposit of 40% or more.
Buy to let mortgage lenders will consider an applicant's existing portfolio along with their history of applying for buy to let finance and whether they have kept up with previous repayment obligations.
What are buy to let mortgage rates like?
The rates of buy to let mortgages have been falling steadily for five years now. The average fixed-rate buy to let mortgage interest rate was 3.1% in November 2020. Five years earlier, the average was 3.99%.
Variable-rate mortgage deals have followed a similar pattern, but costs have risen dramatically since the onset of the covid-19 pandemic. These rising costs are a direct result of lenders withdrawing their variable-rate deals en-masse following the Bank of England cutting the base rate twice in March 2020.
Buy to let mortgages for companies
Some landlords have set formed company structures to manage their buy to let portfolios. This approach has gained popularity following recent cuts to the wear and tear allowance and mortgage interest tax relief being cut. Buy to let mortgages with companies still account for a relatively small portion of the overall market, but the number has risen steadily for the last few years.
But using a company structure for buy to let portfolios isn't the right decision for every investor. The interest rates on buy to let mortgages are usually significantly higher for companies compared to individual borrowers.
Buy to let affordability rules for landlords
There is a range of mortgage offers available to landlords looking to fund a buy to let purchase, but they come with strict affordability criteria. The Bank of England has taken measures to reduce the percentage of properties purchased as buy to let properties by tightening the requirements for borrowers and imposing more stringent restrictions on lenders.
One component of lender's affordability assessments is the interest cover ratio, which tells them how much profit landlords are likely to make The ICR measures how much of the rental income from the property will go towards covering the mortgage repayments, assuming a representative interest rate.
The projects rental income needs to be at least equal to 125% of the landlord's mortgage payments. However, many lenders have their own, stricter requirements for the ICR.
Buy to let mortgages for first-time buyers
Many first-time buyers have used buy to let properties as a way of getting on the property ladder with the intention of using the properties to purchase another property for themselves in the future. Buy to let mortgages are available for first-time buyers, but they can be difficult to obtain.
To get a good deal on the mortgage, first-time borrowers will need to put down larger deposits than other investors. You will also miss out on some of the benefits offered to first-time buyers who are purchasing a property that they intend to live in.
However, first-time buyers investing in buy to let properties won't pay as much as those who have purchased buy to let properties before. Instead, they will pay the 'home mover rate', which is equivalent to the rate a non-first-time buyer pays when buying a property to live in.
WIS Mortgages aims to make online mortgages as simple as possible. You can use our handy calculators you can use to work out how much money you can borrow as part of a buy to let mortgage for both companies and individuals. Contact us today to find out more and ask any questions you might have about your mortgage options.
Contact Us
As a mortgage is secured against your home/property, it may be repossessed if you do not keep up with the mortgage repayments.
SHARE WEBPAGE