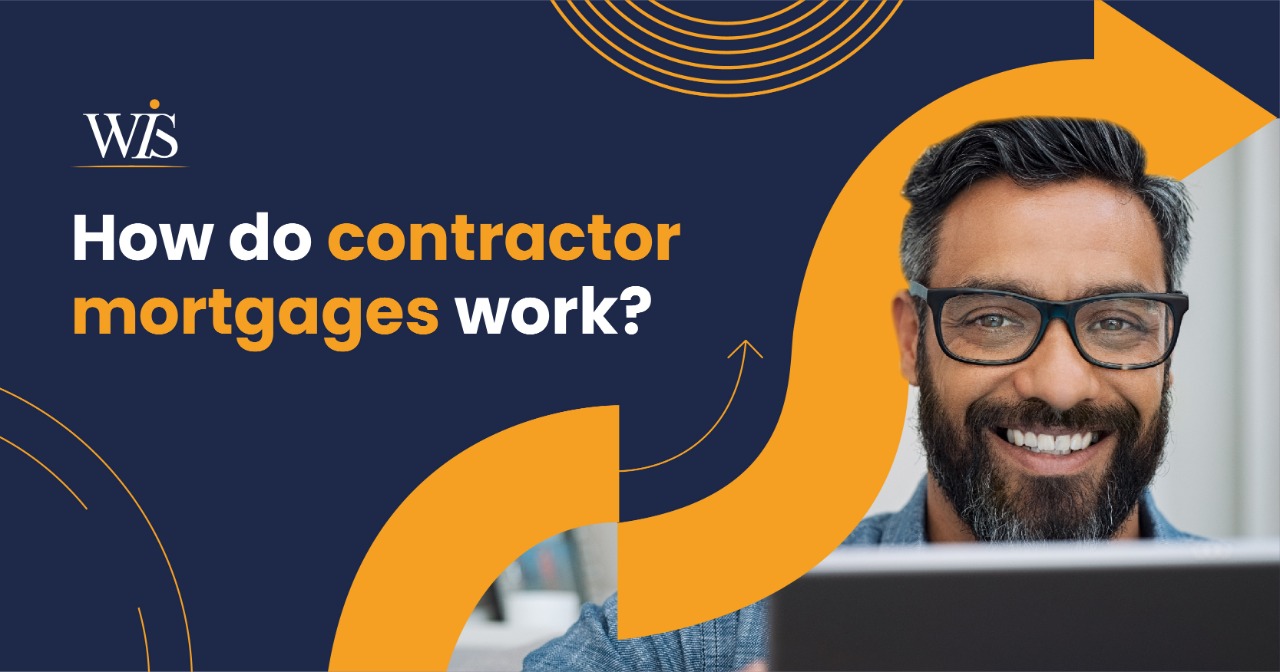 How do contractor mortgages work in 2021?
If you are self-employed or you do not have a permanent contract with a place of employment, the thought of securing the right mortgage may be daunting and confusing. However, contractors might be able to get a mortgage to suit their objectives and buy their dream home. If you want to know how do contractor mortgages work, this guide explains everything you will need to know
find me a mortgage
What is a contractor mortgage?
Contractor mortgages are specifically designed and created for people who do not have a permanent employment position. This can include people who are self-employed, those on fixed-term contracts, freelancers and agency workers as well as anyone who is on a zero-hours contract. These mortgages allow people to buy their home, despite not being in permanent full-time employment. There are 4.31 million self-employed workers in the UK, so these mortgages can help a significant percentage of the population to get onto the property ladder for the first time or to move to a larger home.
How do contractor mortgages work in practice?
Contractor mortgages allow anyone who does not have permanent and full-time employment to secure the right mortgage for them. If you can provide proof of your average daily rate of pay, the consistency and history of your work and your annual incomings and outgoings, then a lender can use this information to decide whether or not you are eligible for a mortgage. Once your mortgage has been approved, a contractor mortgage essentially works in the same way as any other residential mortgage
When you are considering how do contractor mortgages work for you, remember that your personal circumstances will be extremely instrumental in the ultimate outcome of your mortgage application, including clear credit history, good credit rating and whether or not you are buying the property alone or with a partner. Some lenders may be more likely to agree to a mortgage when you are buying with a partner who is in full-time employment.
Who is eligible for contractor mortgages in the UK?
Contractor mortgages in the UK are suitable for a variety of professionals and tradespeople. In general, contractor mortgages are suitable for:
Self-employed tradespeople
Freelancers in regular work
Sole traders
Employees on fixed-term or short term contracts
People on zero-hours contracts
Agency and temp workers
Check Affordability
What level of deposit is necessary for a contractor mortgage?
The deposit that you require will depend on your individual circumstances. As a baseline, it is a good idea to save up for a 10 per cent deposit, meaning that you will need to take out a mortgage for 90 per cent of the total cost of the property. However, depending on the lender you use, some may require a higher deposit of 15-20 per cent in order for them to agree to the mortgage. On the other hand, some lenders will allow you to put down as little as 5 per cent for your deposit, so the mortgage market does vary in this respect.
How much can a contractor borrow?
The amount that you can borrow is dependent on your earnings. It will vary depending on several factors but you can use our handy contractor mortgage calculator to get an estimate of exactly how much you can borrow based on your average daily rate.
How are contractors assessed by lenders and brokers?
Lenders and brokers will look at a variety of factors during the assessment process to see if they can grant you a mortgage. You will potentially need to show a copy of your most current contract, previous contracts and a copy of your CV. This allows lenders and brokers to have awareness of the regularity of your work and assess how secure they can be in giving you the loan.
The longer that you have been working for, the better. Longer work history will allow brokers or lenders to average out your general annual income, which gives them a better overview of how much they can expect you to realistically repay every year. In order to provide proof of this, lenders may need to see proof of recent bank statements, payslips and other information that can confirm your earnings.
Other factors, such as your credit rating and any other debts, such as car repayments, loans or credit cards will also be taken into account as lenders and brokers assess how high-risk you are. If you have existing debts or adverse credit history, it can be advantageous to repay outstanding debts as much as possible before you apply for a contractor mortgage. While debts will not exclude you from getting a mortgage, they can put you at a disadvantage.
Are there any age restrictions for contractor mortgages?
Age restrictions can vary between lenders and brokers, but some set a minimum age of 25 and upper age limits of 70 plus. However, if you are a contractor who is younger or older than the typical age range, you may be able to find a mortgage, especially if you have favourable and stable circumstances.
Contact Us
Is it possible to get a buy to let mortgage as a contractor?
Buy to let mortgages are available for contractors and in many cases, the focus is more centred on the potential rental income of the property rather than your income. The lender must be confident that you can cover the mortgage repayments, meaning that the potential rental income for the property should be at least 125% of the cost of the mortgage repayments, although some lenders will ask for a higher rental potential.
In what circumstances is a contractor mortgage suitable?
A contractor mortgage may be suitable for you if you are a first-time buyer, if you are remortgaging your existing property or if you are moving to a new larger house. You may also be able to get a contractor mortgage when using the UK government's Help to Buy scheme or if you are an IT professional. Even if you have bad credit, you could still be eligible for a contractor mortgage.
At WIS, we want to help you find the ideal mortgage for your needs. Get in touch with us at WIS for free advice or use our mortgage calculators to find the right mortgage for you.
As a mortgage is secured against your home or property, it may be repossessed if you do not keep up the mortgage repayments.
SHARE WEBPAGE