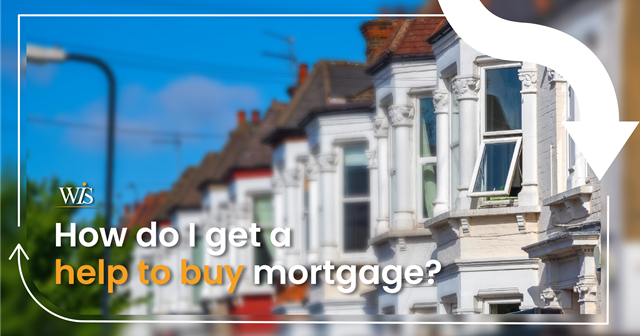 How do I get help to buy mortgage?
Everyone dreams of one day living in their house, free from the obligation of paying rent. Others dream of opening up a business such as a retail store or restaurant. In all these dreams, one has first to own the building. However, buildings are expensive, meaning you'll have to save for quite a long time before you can afford one. Alternatively, you could access credit facilities or arrangements to allow you to move into the premises much earlier. One such solution is getting a mortgage.
Accessing a mortgage may seem like a simple matter, but it is hardly ever so. You wish to get a fair deal with acceptable terms if something goes wrong. At the same time, different providers promise so much yet deliver little. At this point, you must be asking yourself, "How do I get a help to buy mortgage in the UK?"
The solution is on the internet. You'll get help by contacting a digital mortgage broker. Here's what you need to know.
What is a digital mortgage broker?
A digital mortgage broker offers online channels to carry out the mortgage application and vetting process as opposed to speaking to a live mortgage broker. A digital mortgage broker is available around the clock. In addition, the broker relies on the exhaustive resource that is the internet to offer a smoother mortgage application process.
Digital mortgage brokers became popular after the pandemic. Since the reduction of in-person interactions, companies had to devise other methods of continuing brokerage work. Such developments now mean you no longer have to meet a broker in person to arrange for financing. For example, 55% of borrowers prefer and appreciate the simpler online application process. Here are even more benefits.
find me a mortgage
Benefits presented by a digital mortgage broker
A majority of individuals looking for mortgages are millennials. Millennials have grown up around technology and rely on it for virtually every aspect of their lives. Therefore, digital mortgage brokers present mortgage services in a familiar medium. No millennial is willing to undergo an exhaustive traditional form-filling exercise.
Efficient and streamlined interview process
Online form filling goes straight to the point, is fun and interactive, and is available on any connected device. The process is fast and convenient, with no clarification at different stages or with different mortgage officers.
In addition, the verification step in the process is streamlined. Once you provide certain information, the online systems can source for and autofill relevant information. You won't have to make copies and ask for approval letters from different authorities such as your bank or employer.
Furthermore, submitting the necessary paperwork digitally eliminates the danger of your application failing due to lost paperwork.
Stronger compliance framework
If you thought digital solutions were more laidback, you're wrong. The digitalization of most public services adds a layer of reinforcement around the compliance step in mortgage processing. Digital mortgage processing allows for better protection of lenders and borrowers through faster and more secure access to the relevant paperwork.
How do I pick a digital mortgage broker?
The process of picking a suitable digital mortgage broker is similar to how you'd choose the traditional kind. The core principles and practices of mortgage lending are identical but presented differently.
In the digital world, you need to be keen on the presentation, responsiveness, and availability of online communication channels. For example, a company's website speaks volumes about the kind of services to expect. Their website replaces a brick-and-mortar office. Therefore, you need to find it easy to use, well organized, and prompt to provide the information you need.
We've talked about the efficiency of digital mortgage brokers, but you need to see it here in action. Expect a fast response time to your enquiries and a smooth data collection process.
Since brokers connect you to the right lender, you also need to see access to diverse options. A broker trusted by many lenders proves its reliability in the market. Ideally, settle for a whole-of-market digital mortgage broker to access the best possible terms in the market.
How do I prepare for a mortgage?
The best way to prepare for a mortgage application is to sort your finances. You need to make room for the mortgage payments since they will affect your financial situation.
Improve your credit score
First, check your credit score several months before applying for a mortgage. Go through your credit report to confirm all the information therein is correct. Next, minimize your borrowing while you try and pay off any outstanding debts. Ideally, avoid applying for any other loans six months before the mortgage application. This is also an excellent time to close off any unused accounts and check who you are connected to financially. Such loose ends tend to affect your score negatively.
Prepare a down payment
By now, you have a rough idea of what your dream property will cost and what the down payment is. As much as possible, set aside money so you'll have an easier time in the application and payment after that.
Keep a consistent income
It would be best if you streamlined your income and expenditure streams. Mortgage instalments will put a significant dent in your finances. Therefore, you need to be ready for them by ensuring your income streams are as stable as possible. Minimising your expenditure helps soften the instalments blow.
Conclusion: How do I get a help to buy mortgage in the UK?
A reputable and experienced mortgage broker will help you access the funds you need to buy your dream property. Digital mortgage brokers are the ideal solution, offering a far better experience than traditional mortgage brokers.
WIS Mortgages offers the perfect solution by simplifying the borrowing process for you. We cover the whole of the UK, making for a convenient partner in your application process. In addition, we offer free advice and charge zero fees for it. There is also specialist advice for contractors if you're interested. Furthermore, we have an accountancy arm and an insurance section to better meet all your financing needs.
Get in touch for free advice, or use our mortgage calculators to find out where you stand.
Kindly note that as a mortgage is secured against your home/property, it may be repossessed if you do not keep up with the mortgage repayments.
Contact Us
SHARE WEBPAGE