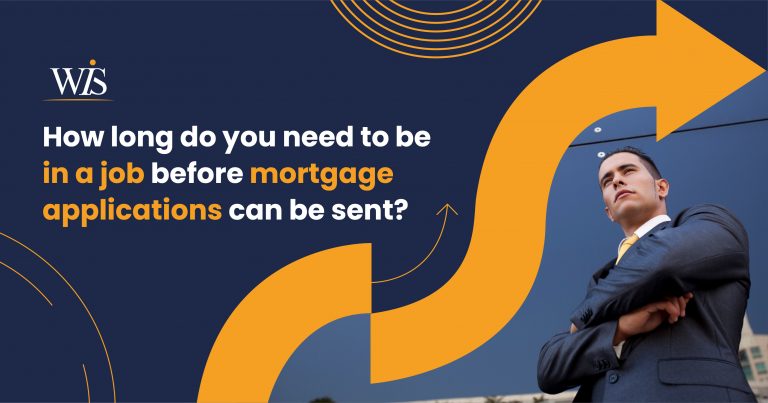 How long in a job before mortgage applications can be sent?
When you are in a job that pays well and gives you stability, it can be tempting to automatically want to take the next step and own a house of your own. It is important to lenders that they can see you have a stable income and have the funds to repay the loan. So how long must you be in a job before mortgage applications might be accepted and what other factors can influence a lender's decision?
find me a mortgage
How long in a job before mortgage applications can be sent?
The short answer to how long you must be in a job before mortgage applications can be sent is that there is no specific time frame that you should wait before applying. Some people will apply within a few weeks of settling into their new role while others will wait one or two years. Your individual circumstances will be highly instrumental in making the decision as to when to apply.
Factors such as your rate of pay, how much stability is provided by your new role, any savings that you already have and current debts you may have are extremely important points to consider before applying for a mortgage in the UK. If you are making a joint application with a partner, you will also need to consider their circumstances too. Do they have a stable job? Are they low, middle-income or high earners? Do they have any debts? These points are essential to reflect on before you take the first step to buy your new home.
Does your job offer stability and security?
Stability and security are very important factors to lenders. Even if you are being paid well right now, if the job is on a fixed-term contract or you are employed on a temporary basis, then this could make some lenders wary. So, ensuring that you are in a job that will not suddenly disappear, leaving you unable to make your repayments, is essential.
A job must provide a sufficient income
When you start looking at houses, you must be aware that you need to be able to make the repayments on a mortgage you take out on it. You will need to prove your income to a lender and you would need a P60 form to do this. If you also have other sources of income other than your primary employment, you can show your bank statements to a lender as proof. Essentially, a lender needs to be confident that you can repay any mortgage that you take out and that you will not fall short on your payments.
Check your affordability
The amount of time that you should wait before applying for a mortgage in the UK, once you have started your new job, will be partially dictated by the cost of the property that you want to buy. If you want to buy a property that seems more expensive than you would normally be able to afford, then you can save up for a bigger deposit, which will lower your overall monthly repayments. However, this is not always feasible and would also mean that you would have to wait longer before taking out a mortgage.
If you already have a property in mind or you are simply curious about the price of the property you would be able to afford, you can also use our handy mortgage affordability calculator.
When you check your affordability, if you are applying for a mortgage with your partner, do not forget to also factor in any savings or earnings that they have too.
Check Affordability
Save for a deposit
it is true that the more money that you can save for a deposit, the better. When lenders give you a mortgage, they are essentially taking a risk. They lend you the money on the condition that the money will be repaid. However, when you can spend time, saving up a larger deposit, you are demonstrating that you are less of a risk. So, it might be wise to spend 6 months to 1 year putting away monthly funds for your deposit.
Channel as much of your disposable income as you can into a fund that is specifically set aside for this purpose. In doing so, you will wait longer to apply for the mortgage but you will simultaneously increase your ultimate chances of getting a good mortgage for your new dream home.
Ensure that you minimise your other debts
Regardless of how stable, how secure, and how lucrative your occupation is, the fact is that if you are saddled by the burden of a myriad of debts, you will have a lower chance of getting the mortgage that you want. Other debts can include high car repayments, credit cards and other loans you may have taken in the past. Any debts will affect your credit score and mortgage lenders and brokers will run a credit check on you before agreeing to the loan. It will also have a detrimental impact on the affordability assessment. The higher the level of debt you have the less monthly disposable income you will have to service the actual mortgage.
Contact Us

Repaying debts will also show that you have the capability of responsibly managing your finances, which looks good to lenders. Therefore, when you are settled into a good job, you may want to spend some time repaying other debts before you apply for a mortgage. This will mean that you have to wait longer before you apply for the mortgage but it will also increase your chances of acceptance.

Ultimately, the length of time that you need to be in a job before applying for your mortgage will vary depending on your individual circumstances. There are many variable factors that will influence your final decision. Also, there are multiple ways to boost your chances of being accepted for a mortgage. However, if you can ensure that your job offers security and adequate financial remuneration and you can save up for a substantial deposit, then you will be ready to apply for a mortgage and potentially secure your dream home!

As a mortgage is secured against your home, it may be repossessed if you do not keep up the mortgage repayments. Think carefully before securing any other debts against your home.
SHARE WEBPAGE