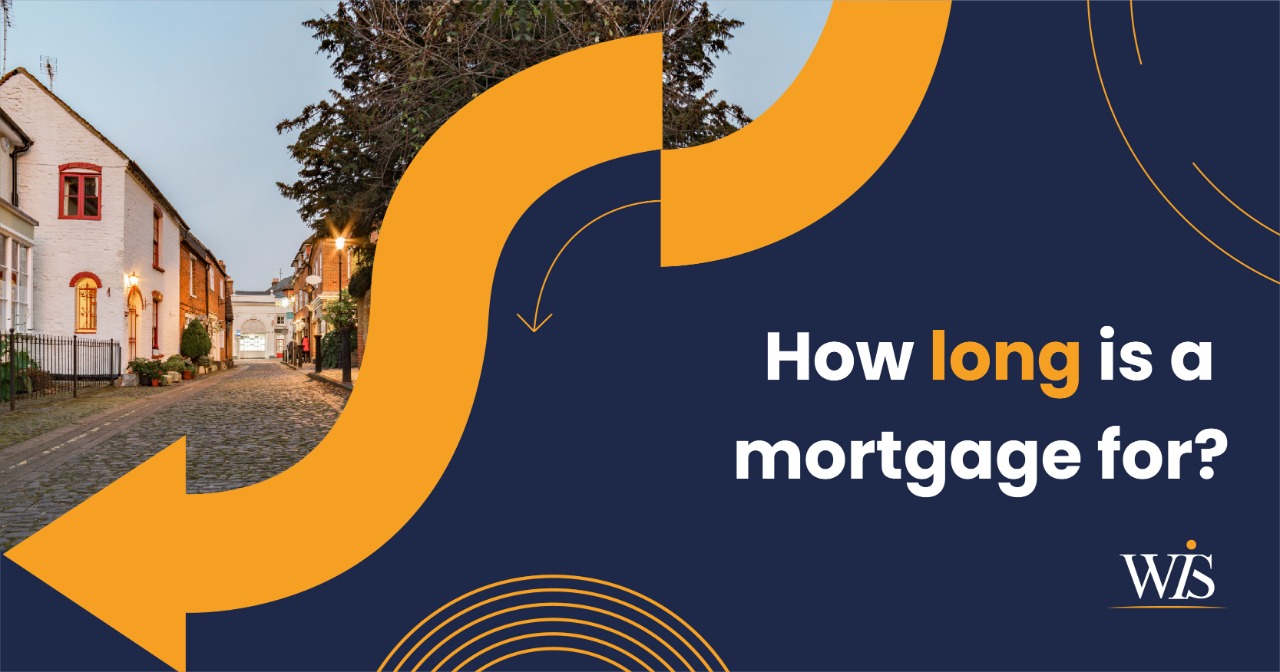 How long is a mortgage in the UK?
If you're thinking of buying a house with a mortgage, it is likely to be the biggest financial decision you will make and there are many factors to consider. One of the most important decisions to make is the length of the mortgage, with many house hunters approaching our team to ask, 'how long is a mortgage'? In this useful guide, we take a look at the length of mortgage terms available here in the UK and how the length will impact your repayments.
How long is a mortgage for buyers in the UK?
In the past, a 25-year mortgage was generally the normal term length. However, as house prices rise across the country, many first-time buyers are looking for longer mortgage lengths of up to 40 years. This is the maximum term available in the UK, with anything over 25 years considered an extended-term. By taking out a longer mortgage term, the monthly repayment amounts are reduced as the length of time to repay the initial amount borrowed has increased.
In many cases, this makes it easier for first-time buyers to find a mortgage deal so that they can take their first step on the housing ladder. A rise in the number of people increasing their mortgage terms is clear within the 2019 English Housing Survey, which states that in 2008-2009, the number of first-time buyers with a mortgage of 30 years of longer was 33%. However, by 2018-2019, this figure had increased to 45%.
Not only have house prices increased to an average of £248,000 in England, but new affordability rules brought in after the Mortgage Market Review in 2014 have made it more difficult to be approved for mortgages which will overstretch your finances. Increasing the term length is a quick way to lower your potential mortgage repayments so that finances are not as stretched when trying to buy a home in the UK with prices continually rising.
To find out how much you could borrow and what the repayment amounts are likely to be, take a look at our affordability calculator.
find me a mortgage
Is it beneficial to take out a long mortgage term?
When you take out a mortgage, it's important to ensure that you will be able to afford the mortgage repayments for the duration of the mortgage term. One of the easiest ways to reduce your monthly repayments, other than lowering the amount you borrow, is to choose a long mortgage term. This may improve the chances of your mortgage being approved, as the lender will be more confident that you can repay your loan.
When you apply for a mortgage, there are many factors which the lender will take into account, including any debt you may have, childcare costs, travel costs and even your gym membership. The higher your outgoings, the lower your mortgage repayments will need to be to ensure they are affordable.
As an example only, if you were to borrow £175,000 over a period of 25 years with an interest rate of 3%, the monthly repayment amounts would be £830. However, increasing the mortgage term to 30 years would lower the payments to £738, or £673 with a 35-year mortgage.
Although you may be hesitant to increase your mortgage term, if your circumstances change, you can always remortgage to increase your monthly mortgage repayments and reduce the overall term. For example, if you start with a 35-year mortgage, with a fixed interest rate for 5 years, you may decide to switch to a reduced term of 25 years once the initial fixed-rate period ends. This can help you to secure a new, competitive fixed-rate, and the reduced mortgage term could reflect an increase in your disposable income and an ability to repay more each month.
For many buyers, a longer mortgage term is often the right choice initially, and if you do have more money left each month, you can usually overpay a percentage of your monthly repayment amounts. It is always worth checking how much you can overpay each month, especially if you have a fixed rate agreement, as some lenders will only allow a certain percentage to be overpaid.
Are there any disadvantages of taking out a long mortgage?
It is worth noting that the older you are, the harder it will be to obtain a longer mortgage term. This is because lenders are looking at your ability to repay your loan over the course of your life, so if the loan extends into your retirement years, this could be a concern. For a lender to approve a loan that takes you into retirement, you will need to prove that you have access to the funds required to maintain your repayments.
Although a long mortgage term of 30 or 40 years will reduce the monthly cost of repayments, you will inevitably repay more to the lender, as the amount of interest you pay on the loan increases. Based on the example above, with a borrower taking out a mortgage of £175,000 over 25 years, the interest amount paid would be £76,000. If the mortgage term is increased to 35 years, the amount of interest paid will increase by an extra £34,000. However, if you are able to overpay your mortgage each month, this will reduce the interest amount and decrease your overall term in practice.
Know the answer to how long is a mortgage? Start comparing mortgages today!
Here at WIS Mortgages, we specialise in helping contractors and those who are self-employed find the most appropriate mortgage deals for their circumstances. Simply let us know your circumstances and our team of brokers will compare mortgage deals from 90 different lenders so that you find the best deal. The entire process can be completed online through Open Banking and Digital ID verification, and our team will keep you updated until your mortgage is approved with the ideal term length for you.
It is always worth reminding our customers that a mortgage is secured against your home/property, so it may be repossessed if you do not keep up with the mortgage repayments. To find out more about arranging a mortgage here in the UK, please contact our team for free advice or enter your details into our useful mortgage calculator.
Contact Us
SHARE WEBPAGE