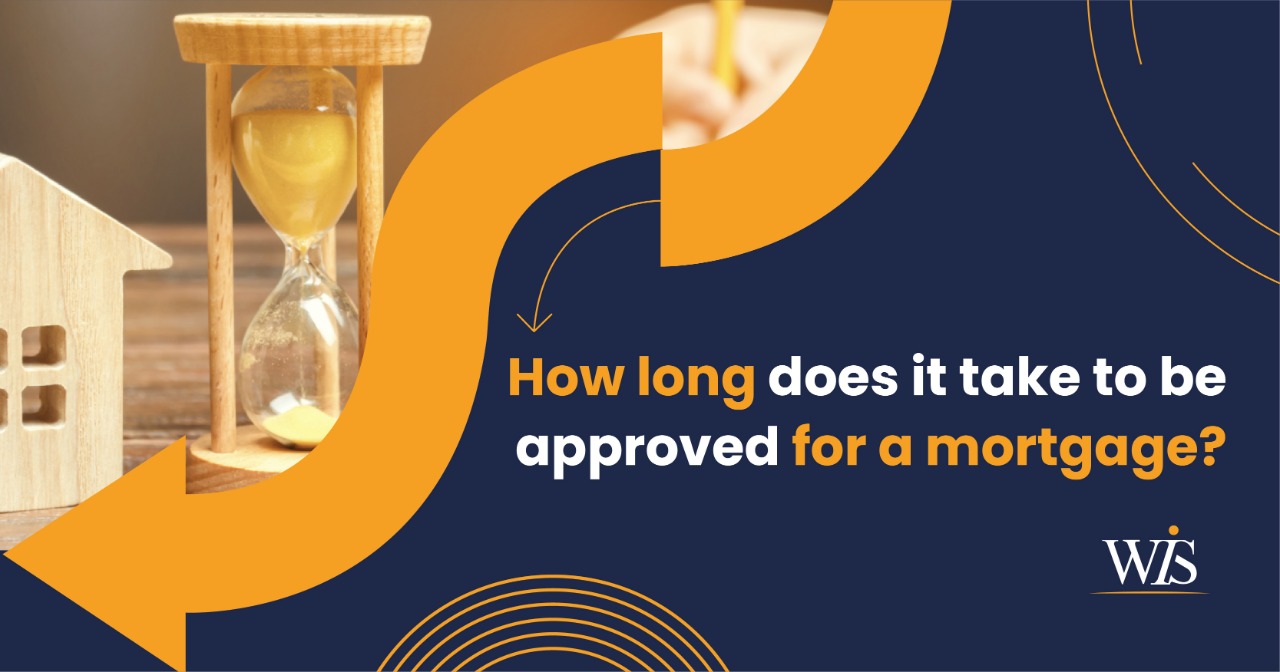 How long to be approved for a mortgage
Buying a house is a long and complicated business with lots of steps, but it's one of the biggest purchases you'll ever make, so it makes sense that it can't happen overnight. You may have spent a while saving up for a deposit to get your foot on the property ladder, but there are still a lot more steps to go until you can get your keys. It is important you do your research before you start the house buying process so that you know exactly what to expect. That is why we've put together a guide to answer one of the most frequently asked mortgage questions: how long to be approved for a mortgage?
find me a mortgage
Where do I start with the mortgage application process?
First up, you should select a mortgage broker. Having a broker takes a lot of time and stress away from you and makes it more likely that your application will be accepted. You will then work with them to find a mortgage that's right for you before you start any applications. If you're a first-time buyer, be sure to check out our first time buyer's guide for more details on how it all works.
How long goes it take to get an agreement in principle?
Now it's time to start your application, so you will need to begin by getting an agreement in principle. This is an upfront decision that gives you an idea of how much you will be able to get. Usually, you fill out a form online or provide some details over the phone and the decision is often instant. Some lenders may take longer, but it's still a quick process. The outcome of the agreement in principle is not a 100% guarantee of what mortgage you will get, but more of an estimate that you can use to work out what you can afford.
How does the mortgage application take?
How long the mortgage application itself takes to complete can vary from just one day to a few days. It will require you to pull together a variety of documents between all the applicants, which includes passports, three months of bank statements (this will likely be more if you are self-employed), proof of your deposit and details of your regular outgoings. If you are completely starting from scratch and working on it yourself, you're probably looking at a number of days to complete. If you are using a mortgage broker , they will take on a lot of the paperwork for you, speeding up the process.
How long to be approved for a mortgage?
Once your application has been completed, it will go over to your lender. They will carry out a credit check and an affordability assessment to see how much you can afford to repay monthly and work out what they are willing to offer you. The next step is for them to valuate the property, which basically means they are making sure it is worth the money you'll be paying for it. This whole process generally takes around four to six weeks, but this can vary. If all goes smoothly, you'll then receive a mortgage offer through the post (or you may get a head's up from your broker beforehand). This is a formal notice that means your application has been accepted.
Occasionally, the lenders will require some additional information from you that's not been included in your application. If that is the case, they will be in touch and this will likely add a few more days to your wait for a decision.
You may also face your mortgage being declined. If that happens, don't worry. It doesn't mean that you'll never get accepted but does mean you'll need to start the process again with another lender. This is where using a mortgage broker comes in handy; they will have prior knowledge of a vast array of lenders so will be able to advise which mortgages you will likely be accepted for. They also ensure that your application is present and correct, to prevent any delays or errors there.
Check Affordability
How long does a mortgage offer last?
Once you get your acceptance through, the offer does have an expiration date. Mortgages offers are valid for 3 – 6 months, with the length varying depending on the lender's criteria and the type of mortgage you've opted for (e.g. whether you're moving house or re-mortgaging). Carefully check your offer document so that you're aware of your start and end dates.
Depending on which lender you're going with, they may have a deadline for completion instead of an offer expiration date. If this is the case and your sale isn't completed by this date, you will have to start the process again. If your circumstances change within that time frame, your offer may change too.
Why does getting a mortgage take so long?
There are lots of factors for your lender to take into account, various checks to pass and other parties that need to be contacted, including your solicitor and estate agent. It is a thorough process that does take a number of weeks to complete.
Contact Us
Can I speed up my mortgage application?
There is no fast track process so you will have to wait it out for the application to be approved. The main thing you can do to help speed up the process is to rule out any errors that may cause delays at any stage of the process. Again, this is where your mortgage broker comes in. They will help to handle the paperwork and check that you have everything straight before the application is submitted to a lender that you are likely to gain approval from. For such a big, and often complicated, step, it's definitely worth having a helping hand from the experts.
If you are ready to start your application, why not try our free online mortgage calculators to get you started with an idea of how much you could borrow. If you feel like you need a bit more help, feel free to get in touch with our friendly team for some free, expert advice.
SHARE WEBPAGE