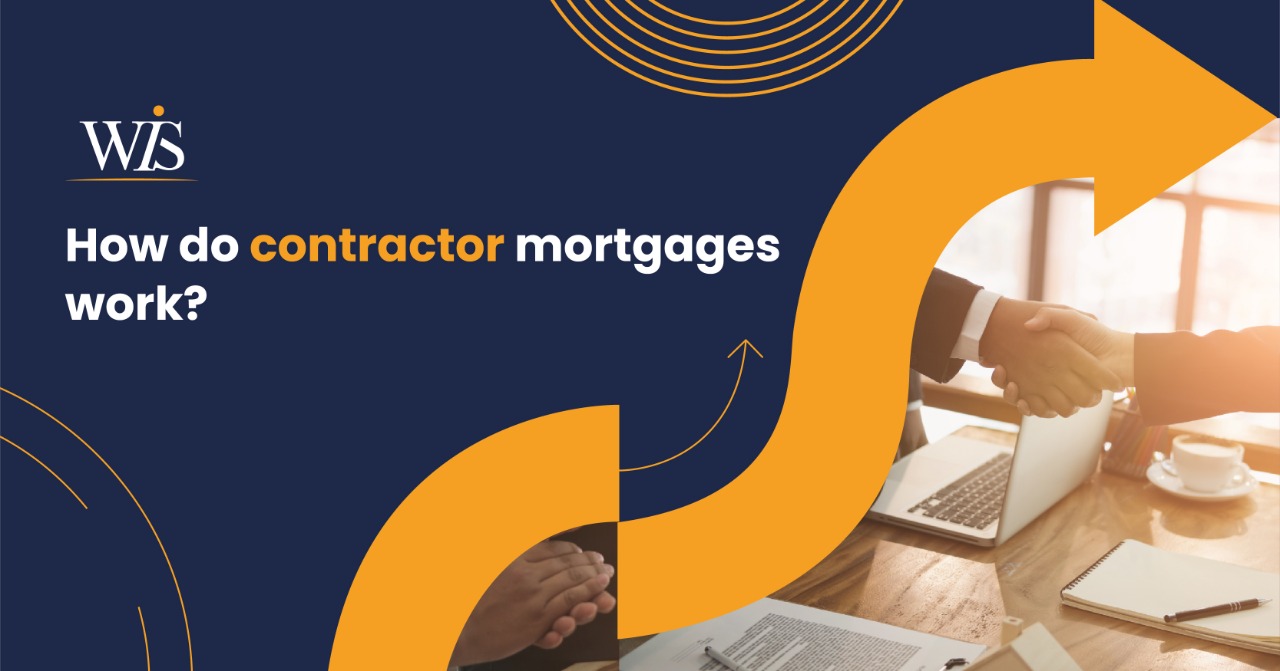 How much mortgage can a contractor get in 2021?
As a contract worker, you may have dreams of owning your own home. However, you may also be wondering whether it is possible to secure a mortgage without a permanent contract of employment. The good news is, it is possible to get a decent mortgage as a contract worker – with some lenders even offering specialist contractor mortgages. Gone are the days when you need a traditional nine to five job or several years' history to secure a mortgage. These days, lenders are a lot more understanding of less conventional ways of working, and contractors are often considered safe to lend to. So, if you are wondering "how much mortgage can a contractor get?", the answer is that – with the right documents – you can often get as much as those in a permanent job.

Now might be a good time to apply for a mortgage, with lenders becoming increasingly open to different personal circumstances.

So, just how much mortgage can a contractor get now?

There are several factors lenders take into account when assessing how much they'd be prepared to lend you.

As with regular mortgages, the main thing your lender will want to be sure of is whether you can afford the monthly repayments. As with all mortgage applications, you will need to provide proof of income, identity and good credit history – as well as provide bank statements showing your incomings and outgoings – as part of the assessment process.

Generally, your mortgage amount will depend on:

– How much deposit you can put down and what percentage of the purchase price this makes up
– Your contract pay rate
– Any other income
– Your committed outgoings, e.g loans and credit cards
– Your credit score and rating
– Your earnings history and whether your contracts have been within the same industry
– The length of your contract (in many cases, this is not important; you can apply for a mortgage from day one of the start of your contract)

Usually, if you score highly in the above categories, you may be eligible to borrow up to 4.75 times your annual salary.

Calculating how much you can borrow

The simplest way to get a good idea of how much money you can borrow is to use a mortgage calculator. We have designed a specialist contractor mortgage calculator – which is the best place to start. It's important to use a bespoke contractor calculator – rather than a regular one – as they have been tailored to the unique circumstances of the contractor and therefore will bring up more accurate results. Try out our /calculator-contractor-mortgage">contractor mortgage calculator.

Please note the calculator should be used only as a guide. What a lender may offer could differ depending on specific individual circumstances.

Securing a loan

Many people buying a property choose to take out the maximum they can afford to borrow while having enough leftover to comfortably pay monthly bills and have a good quality of life. When trying to secure your maximum amount, it is highly recommended to seek the help of a specialist mortgage advisor. Consultants that specialise in securing contractor mortgages do so with high success rates, having access to many of the best contractor deals. These professionals work daily with a broad range of lenders that issue contractor mortgages – knowing who best to approach based on your individual circumstances.

The amount of money you can borrow will also differ from lender to lender. This is because each lender uses its own set of criteria upon which to assess your affordability and they will conduct a thorough assessment of affordability to ensure that the mortgage is affordable. If you are looking to secure the maximum you can borrow, a contractor mortgage advisor can compare different providers, letting you know how much each will be prepared to lend you before you apply. They will also be able to balance this with your chances of being accepted, recommending you the most suitable deal.

Beware of making multiple applications

If you are thinking about applying for a mortgage, it is important that you approach the lender that is most likely to lend you money. Without using a broker, this is difficult to know. Each time you apply for a mortgage, this will leave a mark on your credit file. If there are too many of these marks, it will indicate to the next lender that you have been refused a mortgage recently. Unsurprisingly, this will make you appear more of a risk, so the new lender may be less likely to offer you a mortgage.

How much will my mortgage cost me each month?

Once you have found out how much you are eligible to borrow, it's time to think about how much it will cost you to repay the loan each month. This will depend on a number of factors – the type of mortgage you go for (interest only or capital repayment) and the rate at which you secure the loan.

Generally, the larger your deposit, the better deal you can secure. Most lenders offer better interest rates for those with higher deposits, as they will be considered less of a risk. So, if you can afford to put down a larger sum of money, your loan will cost you less in the long run.

How much loan to value can I secure as a contractor?

It is possible to secure a mortgage at 95 percent loan to value – that's with just a five percent deposit. However, you are likely to secure a much better borrowing rate if you can put down ten percent of the property value. At the other end of the scale, if you can put down more than 40 percent, you will be able to access some of the best rates available.

Conclusion

If you are a contract worker and would like to know how much mortgage you may be eligible for, get in touch with one of our friendly team members today and we will be happy to provide no-obligation advice. We'll start by taking your basic details and then will be able to put together a full estimation for you and match you with the most suitable lender and mortgage deal. Remember: as a mortgage is secured against your home, it may be repossessed if you do not keep up the mortgage repayments.

To answer the question, "how much mortgage can a contractor get?", get in touch with us today and take the first step towards homeownership.
SHARE WEBPAGE