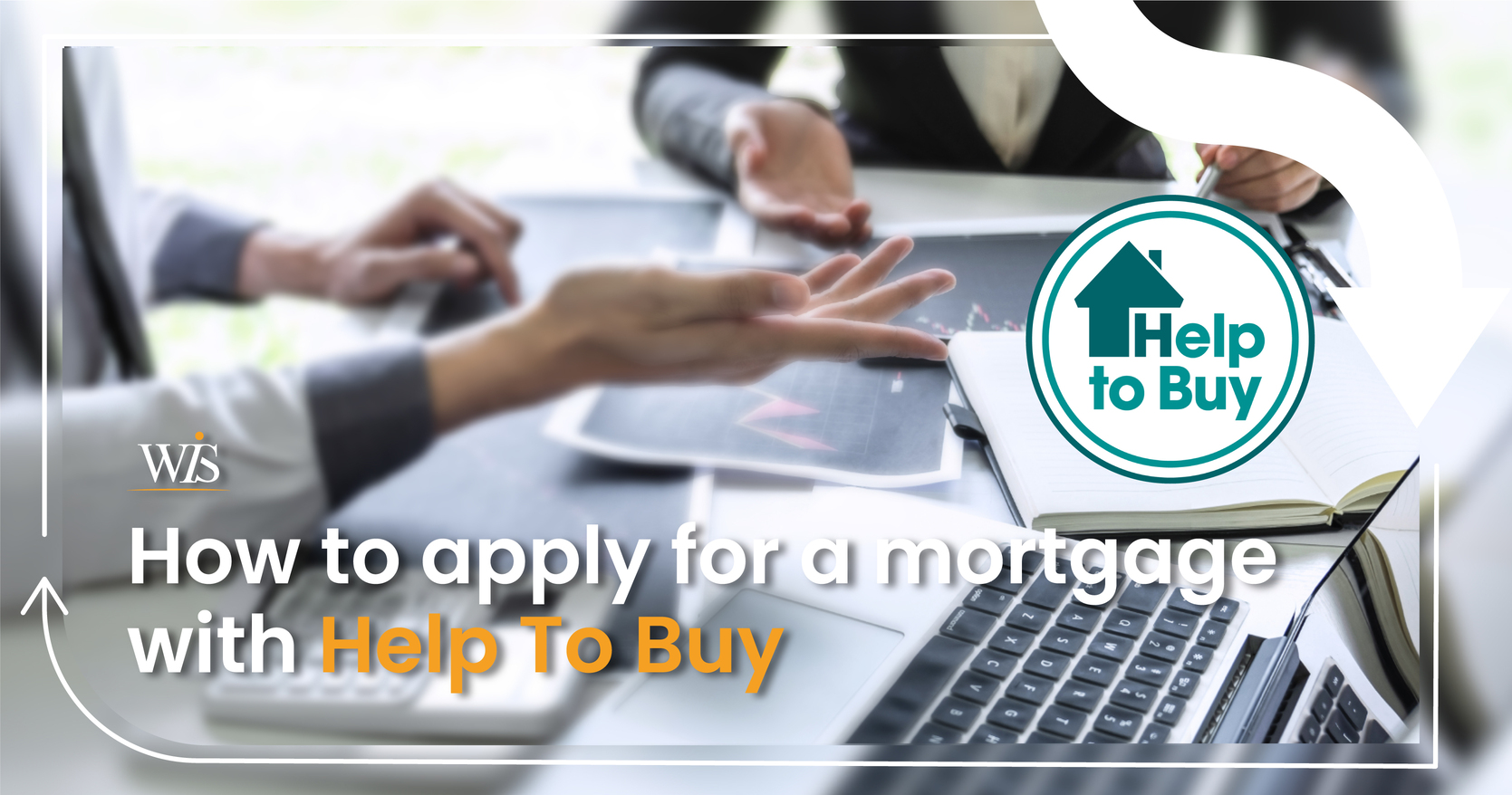 How to apply for a mortgage with help to buy
If you're thinking about buying a new home, you may be wondering how to apply for a mortgage with help to buy. In this article, we'll discuss what help to buy is and how you can apply for a mortgage with help to buy.
In this article we will focus on Help to Buy in England, however, there is a very similar scheme available in Wales, which helps buyers to access equity loans of 20% against new-builds valued up to £250,000. In Scotland, the equivalent Help to Buy scheme closed in February 2021. There is no scheme yet in Northern Ireland.
What is Help to Buy?
Although 'Help to Buy' sounds like a single mortgage product, it's a name given to a range of affordable mortgage schemes backed by the government, for two instances:
To help first-time buyers to get into the property ladder and
To help first-time buyers with a small deposit to get a mortgage for a new-build property
There are four main categories of Help to Buy mortgage schemes to know about as a first-time buyer.
find me a mortgage
Help to Buy equity loans
A Help to Buy equity loan can be taken out by a first-time buyer to buy a new-build home. There are regional price caps, which go up to £600,000 in London. The buyer puts down a deposit of 5% or more, and the government provides an equity loan - secured against the property - of up to 20%. The buyer then takes out a 75% mortgage to cover the balance and will then start to repay interest on the government equity loan after five years.
London Help to Buy mortgage scheme
For first time buyers in London, the Help to Buy scheme is still available but up to 40% of the property value can be borrowed as a government-backed equity loan (compared to 20pc in the rest of the UK.) This means that Londoners can take out a mortgage with a 55% LTV. The London scheme recognises that property prices are far higher in the capital than across the rest of the UK.
Two other more specialist Help to Buy mortgage UK schemes are in place:
Help to Buy shared ownership mortgage
Usually known as 'shared ownership', this is where the buyer purchases 25% - 75% of their first property and pays rent to a Housing Association on the balance.
Forces Help to Buy
If you're in the Armed Forces, you can take out an interest-free loan worth 50% of your salary to use for the deposit and costs of buying a property, including legal fees. This can be up to £25,000 and will be repaid over ten years, according to eligibility.
What about Help to Buy ISAs?
These closed in 2019 but there are other first-time buyer mortgages and the government schemes described above to help first-time buyers onto the property ladder. Some developers also offer their incentive schemes such as a 5% deposit upon signing for a new build property.
The help you need to find a Help to Buy mortgage
This government-backed scheme is managed by Homes England. You will need to apply through your nearest government-approved agent. https://www.ownyourhome.gov.uk/scheme/help-to-buy-2021-2023/find-a-help-to-buy-agent/
* Please note that we are not responsible for the content on these sites.
Before contacting your regional Help to Buy mortgage agent in England, make sure you have:
- Your home reservation fee to hand - which may be up to £500
- The 5% deposit charge will be payable upon contract exchange (or completion if your deposit is above 5%)
- Other fees are due upon completion such as legal fees, stamp duty and mortgage fees.
Accessing other First Time Buyer Mortgages
Some first-time buyers will not want to use the Help to Buy scheme for various reasons, such as wanting to buy a property that isn't a new-build. WIS can help you to find the right first-time buyer mortgage, even if you have a small deposit of 5% or have special circumstances, such as a self-employed first-time buyer mortgage. Even if you aren't sure if you will be eligible for a first-time buyer mortgage, our friendly team can help.
We offer free advice and can search over 1000 mortgages for you instantly using cutting-edge technology, to see which lenders may be prepared to offer a loan that meets your needs. Please get in touch in the first instance to find out more, or read our guide for first-time buyers looking to get onto the property ladder: https://wismortgages.co.uk/first-time-buyers-guide
Why choose WIS?
We are a full-service digital mortgage broker with a passion for making online mortgages as fast, accessible and simple as possible.
We serve customers with all kinds of needs, particularly IT contractors and self-employed people who are looking to secure a mortgage. Our mortgage advice and brokerage service are also initially free to our customers - with zero initial fees for our work and advice. We also cover the whole of the UK and offer specialist advice for contractors.
We are an end-to-end mortgage broker in Kent, London, Essex, and Buckinghamshire, we provide an initially free on a range of mortgages - with access to more than 1,000 current products from a panel of over 90 lenders. These include:
- Specialist mortgage products for high earners
- Green mortgages
- First-time buyer mortgages
- Islamic mortgages
- Expat mortgages
- Contractor mortgages
- SPV mortgages
- Buy to let mortgages
- Mortgage insurance, and;
- Limited company mortgages.
Other financial services from WIS
We also offer other useful services that our customers value, such as WIS Accountancy for all business accounting needs and WIS Business Protection for all insurance needs. For customers seeking to get the most from their pension and financial assets, we also offer the services of our Wealth and Pensions team.
Please note that some services and products, such as buy to let mortgages and accounting services are not regulated by the FCA.
Get in touch
Get in touch for advice or use our mortgage calculators to see how much you could borrow It takes just a few minutes to start your mortgage application for a Help to Buy mortgage or any other mortgage product, and we carry out all of the administration for you - fee-free! Contact our friendly team or submit your details online to find the right mortgage for you - fast.
As a mortgage is secured against your home/property it may be repossessed if you do not keep up with the mortgage repayments
Contact Us
SHARE WEBPAGE