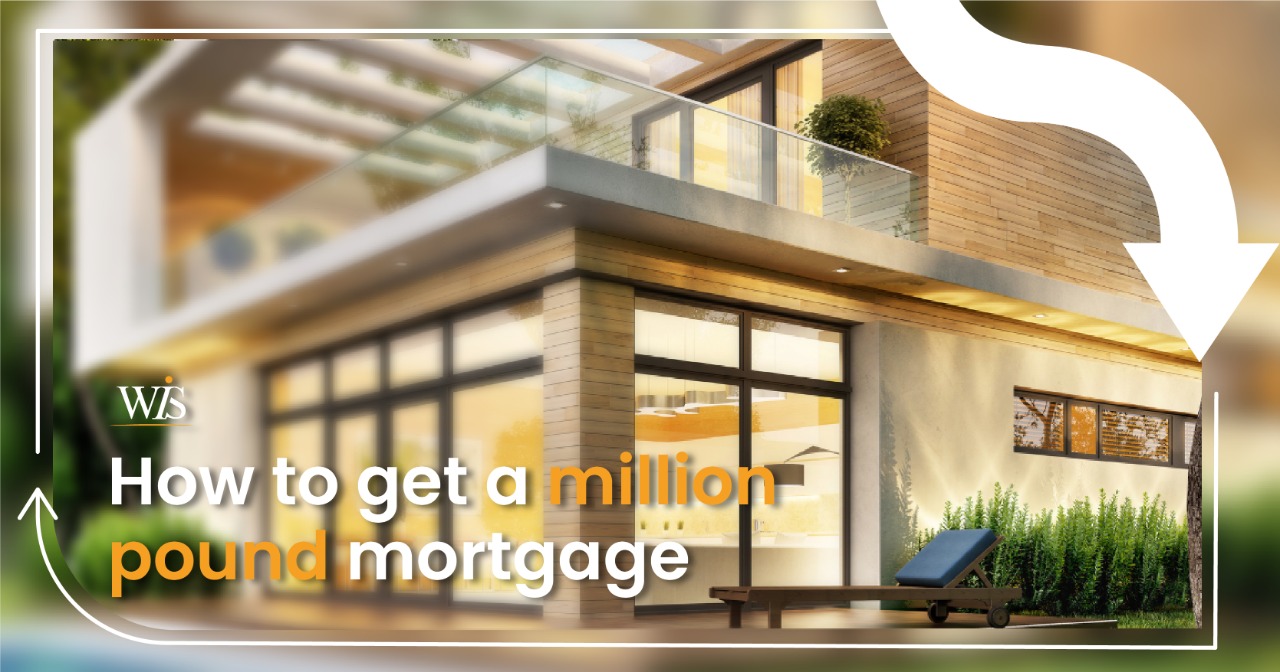 How to get a million-pound mortgage in 2022
With more and more properties being valued at over a million pounds across the country, buyers, more frequently, are needing to know how to get a million-pound mortgage. They are far more commonplace than they once were - no longer the domain of private banks alone. Many high street lenders are prepared to offer this amount of money to people who meet the criteria, but it's important to understand what it takes before applying.
Can I get a million-pound mortgage?
Essentially, it comes down to whether or not you meet the affordability and eligibility criteria. Many must make the choice between going with a high street bank or a private bank - the latter option tends to cater to more of this particular market.
There are pros and cons to both private lenders and high street ones:
Advantages of private banks
They are often more flexible with affordability, taking a holistic view of your assets as well as your employment income. This is ideal for people who have unconventional income streams or are self-employed.
They usually have a range of financing options, so you would be more likely to get a higher LTV ratio or to get an interest-only mortgage.
They may specialise in million-pound plus mortgages, meaning you get a more tailored experience and perhaps greater efficiency pushing the deal through.
Advantages of conventional lenders
Access is easy - there are no exclusive criteria to gain you entry into the fold, which there can be with private banks.
Their rigidity can mean everything is more straightforward with a simple application process and transparent acceptance criteria.
You may pay lower fees.
find me a mortgage
How to get a million-pound mortgage
To get your application off on the right track, consider the following steps:
Get your documents in order. This application is likely to be subject to even greater scrutiny regarding an affordability assessment, so it is wise to prepare your paperwork upfront.
Get your credit report into a healthy place. The condition of your credit will have an impact on the interest you pay so do all you can to ensure your credit score is as healthy as it can be in the months leading up to an application.
Work with a mortgage broker. WIS Mortgages are finance experts - we also have branches in accountancy and insurance and we have worked with clients looking to borrow in excess of £1 million. Our expertise could save you time and money and help you understand all you need to know about how to get a million-pound mortgage.
Will I need a large deposit?
Many high street lenders place income caps on high-value loans. For example, some won't offer an LTV beyond 75-80% where the borrowing is above £1 million, regardless of income and other factors. This means a deposit of at least 20% to get the finance you need.
Having said that, with a strong application and minimal risk factors you may be able to find a million-pound mortgage with similar deposit requirements to a standard residential mortgage. If you meet the criteria, you may be able to put up a deposit of just 5-10%.
How much income is required for a million-pound mortgage?
Again, this depends on whether you opt for the private lender or the high street one. A conventional lender's affordability calculations are usually based on your salaried income. This means offering up to 4.5x your income (or up to 6x in rare cases).
They will also consider your fixed expenses as part of the 'stress-testing' process.
A private lender may take a more flexible approach. They tend to factor in things like yearly bonuses and other income streams on top of your salary. They may even consider assets you own like cars or other luxury items as security against the loan.
What sort of interest rate comes with a million-pound mortgage?
The interest rate you are offered will be based on the same factors as with any other mortgage application. Your mortgage lender will assess the level of risk in your application. This will include calculations based on the size of your deposit, the state of your credit report and any other risk factors they determine from your circumstances.
If you are an individual with a high net worth, lenders may be willing to offer a bespoke deal. This will personalise your rates and terms - this type of deal is usually very appealing to mortgage lenders when dealing with the right individuals.
How much will my monthly repayments be?
Naturally, this depends on the type of mortgage arrangement you come to. For example, a million-pound mortgage could be taken out on a repayment or an interest-only basis. The mortgage term could be for just a few years or as long as 35 years.
By way of example, let's say you took out a standard residential mortgage on £1 million with a generous interest rate of 3%. If you paid it back over 20 years, you may expect to be repaying around £5,545 per month. At 4% interest, this would increase to £6,058 per month. And if you took a mortgage on the same amount with a 3% interest rate for a 10-year term, you would be paying around £9,655 per month.
Speak to an expert
The above examples are very broad - if you want detailed, tailored information relating to your circumstances, contact WIS mortgages and speak to one of our experts. You can also try our affordability calculator to get an idea of how much mortgage you might receive based on your income.
WIS Mortgages offer free advice and we cover the whole of the UK. If you need specialist advice for contractors and need a mortgage broker with zero fees, get in touch and we will help. Please note, as a mortgage is secured against your home/property it may be repossessed if you do not keep up with the mortgage repayments.
Contact Us
SHARE WEBPAGE