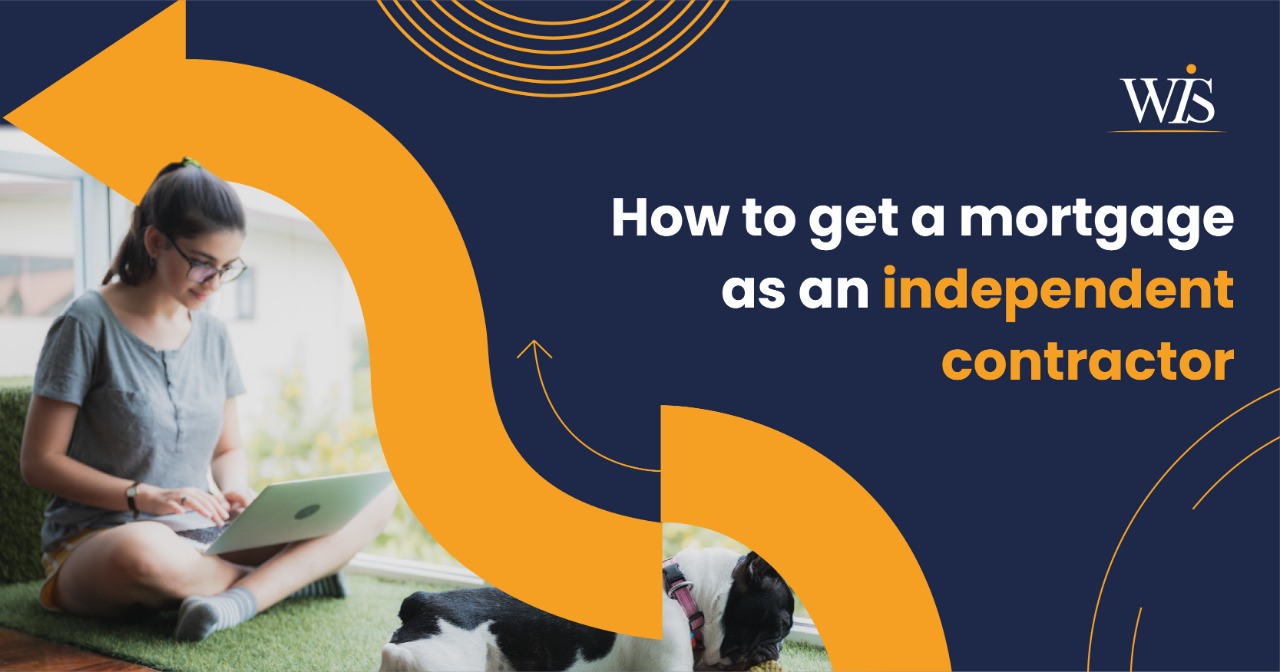 How to get a mortgage as an independent contractor
If you're an independent contractor looking for a mortgage, you may be concerned that your working status might affect your application's success or how much you can borrow. However, this doesn't have to be the case and at WIS Mortgages we have access to a wide range of contractor mortgage options for clients in a variety of industries. You may have found it difficult to apply for a mortgage if you don't have a permanent position or fixed income but there are several options out there to make your homeownership dreams far more likely. We take a look at how to get a mortgage as an independent contractor, what types of mortgages are on offer for contractors and what are the best practices for mortgage applications.
What is classed as a contractor mortgage?
A contractor mortgage is a mortgage that has been designed for workers without a permanent position, but who can prove a definite income and afford to purchase a house through a mortgage. A contractor mortgage is a good option if your income changes or varies frequently and there are a variety of options available from specialist lenders and mortgage providers.
Who can apply for a contractor mortgage?
Because of the high earning potential of contractors due to their specialised skills, and their increasing importance in government and the private sector, contractor mortgages are becoming more easily available. In general, contractor mortgages are usually available for those who are:
- Self-employed
- Fixed-term contractors
- Agency workers
- Employees of an umbrella company
- Short-term contractors
As more and more people choose to work as contractors or freelancers, the number of options for homeownership are also increasing. Because each contractor's individual circumstances are unique, it's a good idea to consider a variety of mortgage options, such as a contractor mortgage or specialist mortgages designed for self-employed individuals.
find me a mortgage
What information do you need to apply for a contractor mortgage?
In order to make sure you can repay your mortgage, you will have to provide information about your working status, including what type of contractor you are, your experience in the industry, how long you have been a contractor for, what contracts you currently have and how long is left. You'll also need to prove your identity and complete a credit check with any potential lender. A standard lender may need up to three years worth of proof of income In general, if you are self-employed and registered with HMRC, you will need proof of at least twelve months' work. There are other options if you have recently become self-employed and you may need to look for a contractor-friendly mortgage where they will look at day rate calculations and the specific details of your contract or contracts.
How much can contractors borrow?
Like with any mortgage application, the provider will need to assess your income and you will need to provide proof that you can afford to keep up the repayments. In order to find out how much you could borrow, use our simple mortgage calculator for an estimate. You can also call us for a more in-depth conversation about what mortgage options are available to you and how much you could borrow. In general, you'll need at least a 5% deposit and you can get a mortgage based on your day rate.
How to get a mortgage as an independent contractor: Top tips
When it comes to applying for a mortgage there are some general tips that can help to make your application more credible and successful. Contractors aren't generally seen as high risk because of their status and as long as you can prove your income and ability to earn in the future, getting a mortgage as an independent contractor can be relatively smooth and straightforward.
You may need to look into other types of lenders than high street banks, who can offer you a more specialised type of mortgage that is related to your specific industry, such as IT contractor mortgages.
Try and limit how many gaps there are in your working schedule as lenders usually prefer to see regular income without breaks.
Stay up to date with all HMRC tax returns, National Insurance payments and filing any other financial information. If you have an accountant, they can help with this.
As a contractor you may have more flexible working patterns so applying online could be more efficient than waiting for bank opening hours.
Keep your records as organised and accessible as possible so you can provide accurate information during the mortgage application process.
Try to minimise your expenses as mortgage lenders may look at your outgoings and expensive hobbies, big vehicle loans and other large financial commitments could work against you.
Keep on top of your credit score, and maintain a clean credit rating with no defaults or missed payments.
Try and save up a large deposit. Despite the fact contractors can get a mortgage with as little as a 5% deposit, in general, the higher the deposit, the lesser the risk for lenders, so try and save as much as possible when you're looking for your next house.
Talk to a specialist mortgage provider
There is a range of lenders who specialise in contractor-friendly mortgages and at WIS, we have the knowledge and experience to find you a mortgage that suits you. As a contractor, you might find it easier to speak to a mortgage advisor on the phone who can discuss your unique situation and what the best options might be for you. Our experienced mortgage advisors can also help you to evaluate which provider best suits your needs, looking at the deposit required, mortgage rate and length of the mortgage.
Call us today
If you're ready to look for a contractor mortgage, call us today on 020 3011 1986. At WIS Mortgages, our team of mortgage advisors will be happy to help and can also give you a call back at a time that is convenient for you. As a mortgage is secured against your home/property, it may be repossessed if you do not keep up with the mortgage repayments.
Contact Us
SHARE WEBPAGE