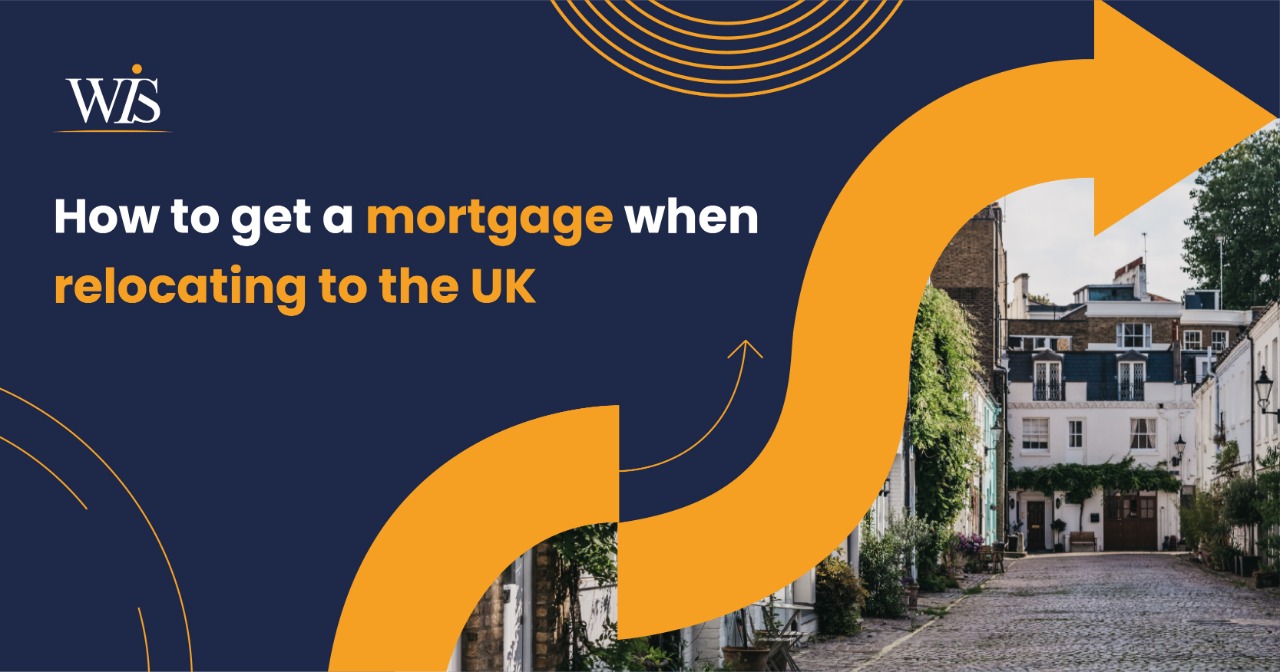 How to get a mortgage when relocating to the UK
When it comes to moving in the UK, getting a mortgage for a new home can be one of the biggest worries. If you can't secure a mortgage, buying a house becomes impossible. If you're relocating within the UK to another area or you're coming back to the UK from overseas, then this can be even more challenging. So, what are the considerations for getting a mortgage when relocating in the UK?
Deposit
The first thing that you've got to think about is the deposit that you can offer to place against the new home. If you're moving from one property to another, then this isn't often a problem. You'll use the equity you have within your current home as a deposit on your current home. If you are currently renting and looking to buy your first home or looking to get back on the property ladder, then this is a different question. This does depend on the lender too. Some lenders will require a 5% deposit while others will require a 10%. Every situation is different, but often the higher the deposit you have the more likely you are to secure a mortgage and the lower the rate of borrowing is.
Location
Another factor is the location that you would like to move to. For instance, those moving to the East Midlands are more likely to have their mortgage application denied than those in London. This is partly due to credit rationing. In the areas where there are fewer mortgage applications accepted, you will need to have a higher deposit and will face higher interest charges.
Income
There are numerous reasons why you might want to be relocating. One of those reasons might be because of a new job. Whatever the reason, you need to be able to show that you've got the means to make repayments. This is where some people might struggle. If you're in a partnership with a joint mortgage, then both you and your partner need to show that they have an income to make the repayments. If you're moving and your household expects to have a drop in income, then this can make it harder for you to secure a mortgage for a new home. This scenario can happen when you're moving for one household member's job but the other has not secured new employment in the area. Your mortgage application might also be affected if you have a temporary position or a permanent job. Those who are on temporary assignments can often be seen as a higher risk for lenders and so they will either enforce higher rates or require more of a deposit.
Past credit history and current credit rating
Another factor that can impact your chances to get a mortgage when relocating in the UK is your credit rating. There are many factors that can impact your credit history, including how much of your credit allowance you're using and if you've missed repayments on previous mortgages, loans or credit cards. There are ways for you to improve your credit rating very easily.
The mortgage requests
Another factor is what you're looking for when you're trying to get a mortgage. If you're trying to secure a mortgage for a property with a low deposit and long repayment, then you might face more scrutiny. It does depend on the lender, however. Each lender has their own criteria and they will look at your situation and consider whether the risk for lending to you is too high.
How to get a mortgage when relocating in the UK
If you're looking to getting a mortgage when relocating to the UK, you need to look at some of the ways to secure credit.
find me a mortgage
Increase your deposit size
The larger your deposit, the less risky it will be for lenders to give you a mortgage. This is also relevant to the mortgage you're looking to borrow. Those with a higher deposit in comparison to the mortgage value is seen as more variable. A lender will often look more favourable on deposits that are over 25%.
Consider your monthly expenses
When you're applying for a mortgage, the lender might want to know more about your monthly outgoings. There are lots of different aspects that can be included within this, from your utilities to other expenses like current repayment obligations and any additional costs you have. If there are ways that you can lower your monthly outgoings, you might want to seek these opportunities. This can help you improve your chances of securing a mortgage when you relocate.
Coronavirus-related financial schemes
The Covid-19 pandemic has had a wide impact on the financial situation of many families across the world. Some individuals have had to make a change to their living arrangements, and this might be why you're looking to relocate. However, if you've taken any Covid-19 related financial support during the pandemic, this could impact your chances for a mortgage. Lenders have stated that they will not include any income that was as a result of furlough or SEISS schemes that were supporting incomes during the pandemic. In addition, support received through a payment holiday for any other credit will not be included. While these weren't supposed to be included on your credit file, payment holidays are visible on credit card statements and loan statements.
Secure income
You will need a secure income to be accepted for a mortgage. If a member of your household has employment but the other hasn't, you should try to find employment in that area.
Decouple your finances
If you're moving because you would like to relocate from a past partner, you might want to ensure that you're financially uncoupled from them. In some cases, a past partner can impact the success of a mortgage application.
Check Affordability
Request a lower mortgage amount
Finally, be sure that you don't overextend on your mortgage. It is far easier to secure a lower mortgage than a higher mortgage. You might want to consider the properties you're searching for when it comes to this. You might need to compromise in some areas to secure the mortgage and property. This could include reducing the number of bedrooms in the property or moving slightly away from the ideal location.
Conclusion: How to get a mortgage when relocating in the UK
When relocating to the UK and looking for a mortgage, you can face challenges. However, by being sensible and following good lending behaviours, it is possible to secure a mortgage for your new UK property. Follow the guidance above to help you or speak to a member of our mortgage broker team who can help you today. You can also use our mortgage calculator to help figure out what price property you can afford.
As a mortgage is secured against your home or property, it may be repossessed if you do not keep up the mortgage repayments.
SHARE WEBPAGE