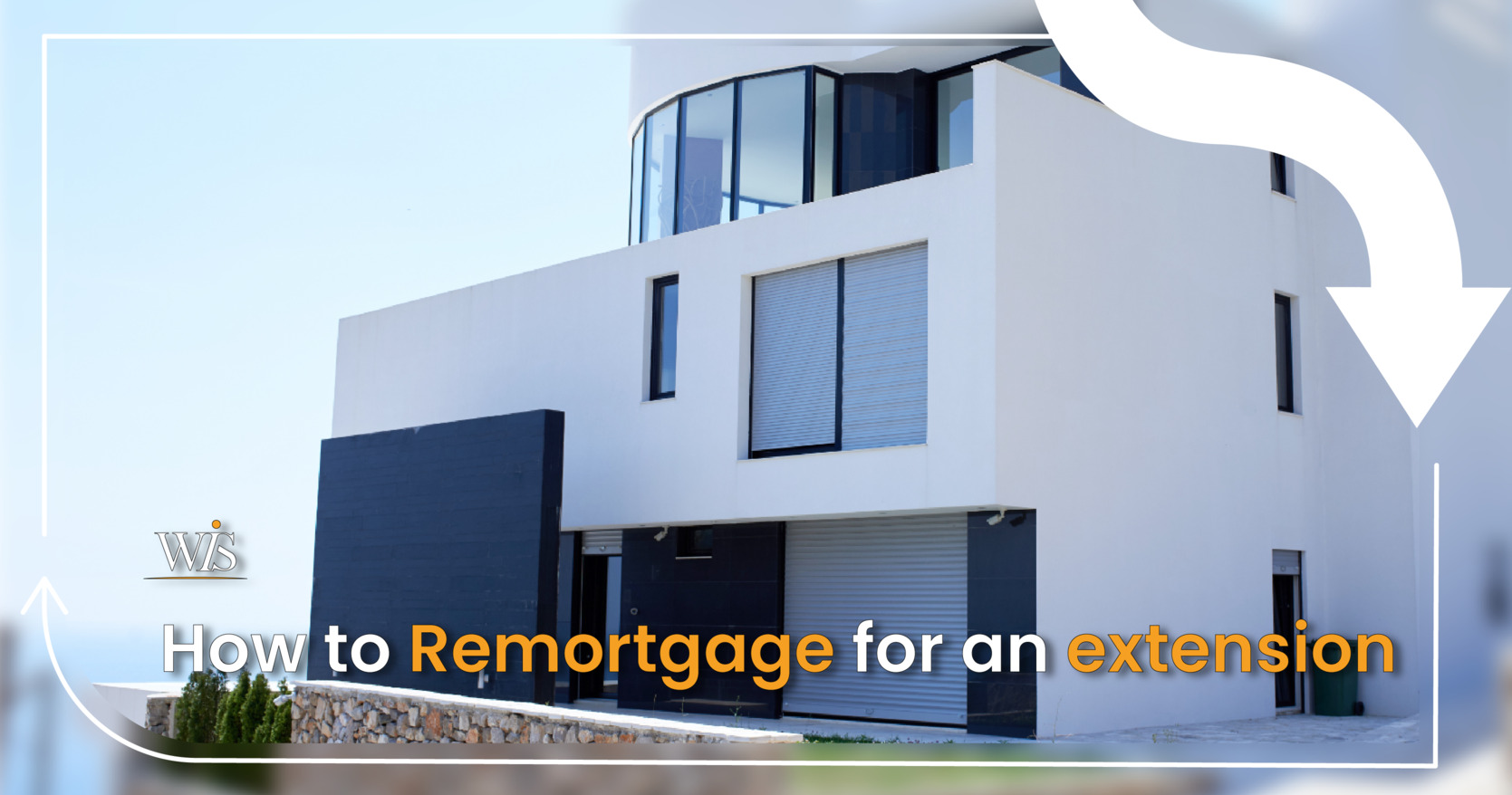 3rd March 2023
How to remortgage for an extension
Remortgaging your house is a great way to get the extra borrowing power you need for an extension or renovation. However, before you go down this route, it's important to understand how the process works and what you can expect from it.
This guide will take you through how to remortgage for an extension in a few simple steps. We'll explain what a remortgage is and how it works, and list some of the benefits and downsides of remortgaging.
Can remortgaging fund extension plans to your house?
Remortgaging is the process of taking out a bigger mortgage to unlock cash that is tied up in your property. It's a common option for people looking to build extensions as the interest rates on mortgages tend to be lower than they are for other kinds of loans and credit cards.
However, remortgaging should only be considered if you have enough equity in your property and can afford to repay the higher monthly mortgage payments. Before you even explore this option, you also need to work out how much the work will cost you – this way, you can see whether remortgaging to release equity is a worthwhile decision.
find me a mortgage
Should I remortgage for an extension?
This largely depends on your individual circumstances. Here are some factors to bear in mind:
Making your money back
One of the main factors you need to consider before remortgaging for an extension is whether you'll make your money back. Remember, this lump sum of cash isn't 'free' – you're having to pay it back, so you need to make sure you're going to at least break even, especially when you consider you'll face higher monthly repayments and a longer mortgage term, ultimately increasing the amount of interest you have to pay overall.
Calculating equity
If you've built up a substantial amount of equity in your property, remortgaging can be a good solution. A good starting point is to find out how much your property is worth, then subtract the amount you owe your lender from the property's value. This will give you an idea of how much money is available for any renovations or extensions you have in mind. If you are required to leave some equity in the property or if you bought the property with 10% equity already in, for example, then you'll need to take this into account.
However, if you don't have a lot of equity, then remortgaging could be a risky move. This is because there's always the possibility that your home could decrease in value, and you don't want to end up in negative equity, which is when you have a loan that's higher than the amount of equity you own.
Affordability
Remortgaging for an extension to your house is a good idea if you have a stable income and can afford the repayments after remortgaging. If you plan to sell your home in the future, it's also a good idea to consider what effect your extension might have on its value.
However, it's important to be realistic, as you don't want to stretch yourself too thin with high mortgage payments. Ultimately, it will be your lender who will determine whether or not you could afford a remortgage.
When to remortgage
If you're remortgaging to fund home improvements, you should consider doing so before any work commences. This way, you know the mortgage is in place and all associated costs are covered, providing you with peace of mind.
However, if you can afford it, paying for the work yourself upfront and then remortgaging after the project is complete is possible. It's important to note there are some risks with waiting, especially if your home doesn't end up increasing in value – if your remortgage application is rejected because of this, you may be out of pocket.
Of course, there are benefits to waiting as well. If your home does increase in value, you'll own more equity, which means you may have access to better deals. Ultimately, when you decide to remortgage comes down to whether or not you want to take this risk.
How to remortgage for an extension
Here are a few steps to take to remortgage your property for an extension:
1. Get building regulations approval
The first thing you need to do is get building regulations approval for your proposed extension, as this will let you know if your plans are viable. You probably won't require planning permission for your extension, but it's best to check with your local council anyway.
2. Calculate all costs
You'll also want to work out how much equity you have in your property and how much money you need for the extension(s). You can do this by getting a valuation of your property from a surveyor and speaking to a builder or architect. Once you know how much equity you have in your property and how much the project is going to cost, you will be able to decide whether remortgaging is worthwhile.
3. Work out the loan-to-value ratio
The loan-to-value ratio is the proportion of your original property value that your new mortgage will cover. You can calculate this by dividing the total amount of borrowing you need by the total property value (the house and any other items attached to it). For example, if you need £100,000 for renovations on your home and your property has an estimated value of £100,000, then your LTV would be 100/100 = 1.
4. Consult with a mortgage advisor
It's important to consult with a mortgage advisor before making any decisions about how to proceed. A mortgage advisor will help you identify the lenders most likely to approve your remortgage application and assess whether you can realistically borrow the amount of money you need to complete your renovation project.
At WIS Mortgages, we're committed to helping our customers with zero initial fees. With our guidance, we can help to show you how to remortgage for an extension. Get in touch for free advice or use our mortgage calculators.
As a mortgage is secured against your home/property, it may be repossessed if you do not keep up with the mortgage repayments.
Contact Us
SHARE WEBPAGE