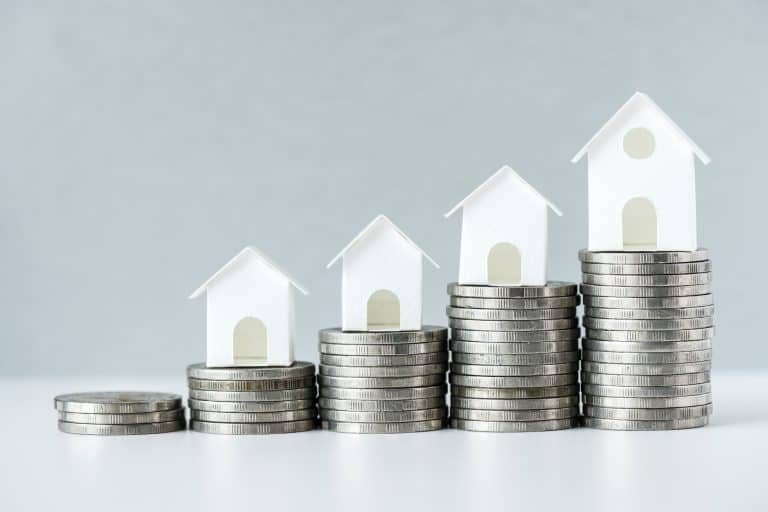 How To Settle Your Mortgage Faster
While it is nice if your mortgage payments are low each month, you also want to consider how long your mortgage term is and how you might benefit from paying it off more quickly.
Below are a few tips that may help you settle your mortgage quicker and save stress closer to your retirement.
1. Avoid interest-only mortgages
An interest-only mortgage relies on having a settlement plan. It can be difficult to accurately predict how these plans may perform in changing times. Why take a chance if you can avoid it? You may prefer to consider a repayment mortgage instead.
2. Avoid capital raising/further advances unnecessarily
Think twice before capital raising or a further advance. This can unnecessarily add to your debt burden and delay paying off the mortgage.
3. Cut back on expenditure
Go through your bank statements and credit card statements to see which expenses you can cut down. Cutting down these expenses will provide you with more disposable income which could be used to pay off the mortgage. If you regularly do this exercise you will soon start to see the difference.
Fintech has come a long way. There are enough expense tracker apps available which can make this more of a rewarding experience than a tedious exercise. Talk to your mortgage advisor about these if you are unsure.
4. Overpay each month
Most banks allow you to overpay your mortgage by 10% each year without an Early Repayment Fee. Small overpayments may still keep you within the brackets and also reduce your mortgage balance as you go. If you can afford to make overpayments, and it is possible for you to do so, then it is something worth considering.
5. Avoid paying broker fees
For most borrowers with non-adverse credit, they are likely to be able to avoid broker fees. Broker fees can be around £800 on average or 1.5% of the loan value. Assuming £800 every two years you will save £12,000 over a period of 30 years which can be used towards paying off your mortgage.
6. Reduce the term each time you remortgage by at least a year
A large proportion of first-time buyers take out mortgages for around 30 years. If you reduce this by at least one year each time you remortgage, you can reduce the term by 10 years. This assumes you take out two-year deals each time.
If you can afford to reduce your term, and still keep up repayments on your mortgage, this is an option worth considering.
With pay rises and inflation, your monthly payment may be more affordable in the later years of your mortgage so this might be a time to consider reducing your term.
7. Pay fees upfront
Product fees are generally around £1,000 each time you remortgage. You can either pay these fees upfront or have them added to the mortgage. If the fees are added to the mortgage this will increase the amount of interest you pay. So paying fees upfront can save you money.
If you take a 2-year deal each time you remortgage and pay the fees upfront, this can save around 15,000 being added to your mortgage over a 30-year term.
8. Use an Offset Account
Check with your mortgage adviser to see if they have an offset mortgage calculator tool they can offer. Offset accounts are fantastic for borrowers with spare cash. Most banks pay very little on current accounts and some savings accounts at present. Moving this money to the offset can reduce your loan as you go. If you have an offset account, changing your repayment dates to match your income cycle helps you to take advantage of the money sitting in your account for as long as possible.
9. Use your bonuses wisely
Pay off your mortgage with additional bonuses you receive through your employment.
10. Align your repayments with your income
Where possible, make it a habit to align your mortgage to your pay as you receive pay rises. This way you will not feel the increase in mortgage repayments.
11. Don't reduce the monthly repayment if the interest rate falls
If your interest rate falls and your monthly payment reduces, you could consider continuing to pay the higher amount if you can afford to. This will automatically reduce the number of years you will be paying your mortgage for.
12. Use mortgage tracking tools
With technology today most advisers have tracking tools that track your mortgage as you go. These tools will tell you if it's a good idea to switch your mortgage and get a new deal that saves you money. Talk to your adviser he may be able to help.
13. Request an annual review with your broker.
You don't have to wait until the end of the term before you can look for a new deal. Talk to your mortgage advisor every year and follow up 6 months before your current deal ends. Some brokers offer this as a part of the service. This helps you plan your deals better which could save you money.
14. Move funds from a cheaper mortgage to the more expensive mortgages.
If you have more than one mortgage you might consider moving the funds from the cheapest mortgage to the more expensive one. Before making this decision, it is important to understand the full implications of such a move. You need to look at the true cost in making this change and take into account any tax implications involved. It is best to talk to an adviser to work out if this is a suitable option for you.
15. Pay your mortgage in advance and not in arrears
Some banks give you the option to settle your mortgage at the beginning of the month instead of the end. This is a better option as you have less interest to pay. It will save you interest over the years.
The above points may or may not be applicable to all borrowers. Please talk to an adviser if you are unsure about whether these suggestions are suitable for you.
As a mortgage is secured against your home, it could be repossessed if you do not keep up the mortgage repayments
SHARE WEBPAGE