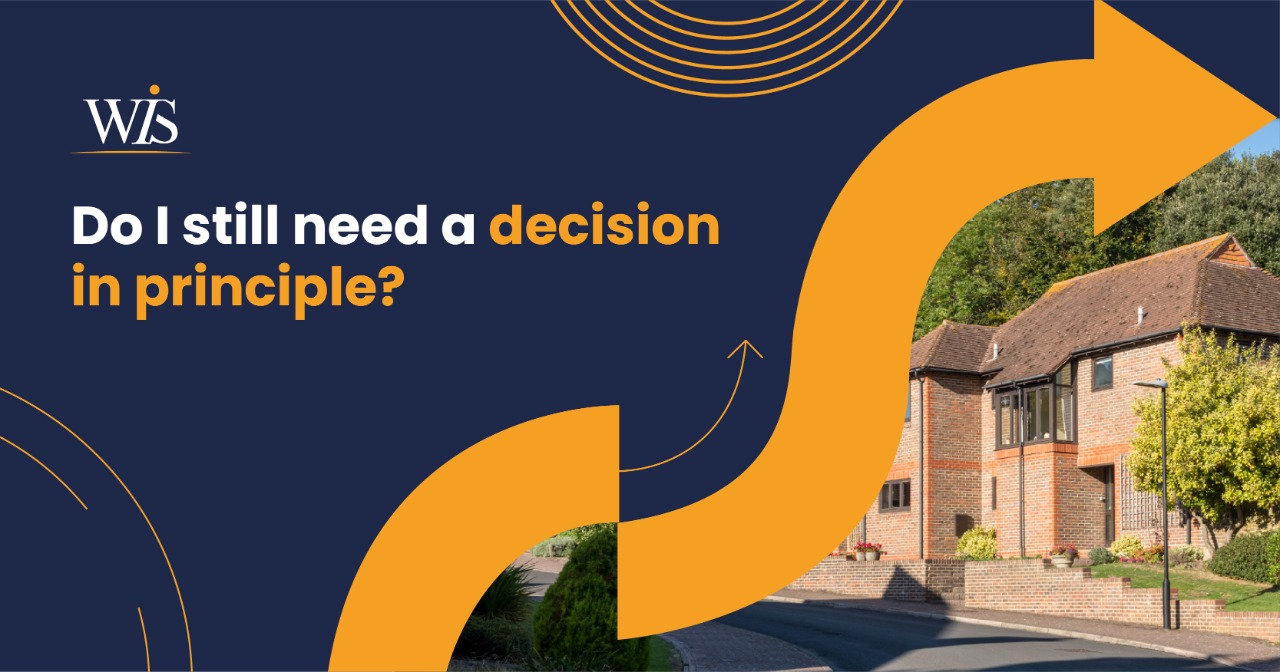 Improving your homebuyer profile- do I still need a decision in principle?
When you are looking to put an offer in on a property the selling agent will want to know that you are in a position to proceed with the intended purchase. One of the best ways to demonstrate that you are a committed buyer and that your offer should be given serious consideration is to arrange an agreement in principle beforehand. However, many people ask "do I still need a decision in principle?" before buying a property. In this guide, we explain everything you need to know about the necessity of a decision in principle…
What is an agreement in principle?
An Agreement in Principle (AIP), or an Approval in Principle, as it is sometimes known, is a written confirmation that a lender has initially approved your application to borrow money. The document also contains an estimate of how much you might be able to borrow.
find me a mortgage
What are the advantages of getting an AIP?
In general terms, it is not a specific requirement that you apply for an AIP before you put an offer in on a property you want to buy.
However, you will soon discover that some selling agents will insist on you providing proof of your financial ability to buy your next home. Anything that gives you a competitive edge when others might be bidding for the same property has to be seen as an advantage, and an AIP can help you to stand out as the most suitable purchaser.
There are a couple of important points to remember about getting a lender to issue an Agreement in Principle.
If you are thinking of buying a property in Scotland, the property laws there are different and you will have to obtain an Agreement in Principle as a matter of course, rather than it being a form of reassurance.
It is also wise to think carefully about the property you want to buy before you make an application for a mortgage to get a decision in principle from a lender. The reason for this is that the lender will want to perform a credit check. This will leave a co-called "footprint" on your credit file and could have an impact on your credit score if you make more than one application.
A good tip would be to check with your mortgage broker whether the chosen lender is one that is happy to perform a "soft credit check", which doesn't leave the same footprint and won't affect your credit score.
Equifax have published a Homebuyers Handbook and their site also has some useful information on the mortgage principle process and what it means to your credit score.
What if you are self-employed or run your own business?
If you are self-employed or work as an IT contractor, for instance, it is not always as straightforward to prove your income as part of the mortgage application process as it is if you can provide your last three months of payslips as evidence.
However, a good broker will be able to point you in the direction of the sort of mortgage products that are most suitable to your circumstances. Contractor mortgages and Limited Company mortgages, if you are wanting to build a portfolio of properties, are all viable options.
The best way to access these products is usually to talk to a broker who understands how the mortgage market works and can find the most suitable product based on your personal circumstances.
Do I still need a decision in principle?
The smart answer to that question is yes. This is because it shows you are a serious buyer and in a position to proceed if your offer is accepted.
When it comes to getting a Decision in Principle, the same rules of engagement will apply and you can make an application so that you can confirm to a selling agent that you are able to buy the property you are offering on.
Some estate agents might be more concerned about your ability to borrow if you are self-employed or run your business. An agreement in principal will help provide the reassurance they are seeking and give your offer the right amount of credibility.
The very fact that you have arranged to get an offer of a mortgage in principle will demonstrate that you are a buyer that can be taken seriously.
Check Affordability
Understanding the limitations of an AIP or Decision in Principle
When you get a decision from a lender that they are willing to lend you money to buy a property it is important to understand that the fundamental purpose of the document is to confirm that your application for a mortgage may be successful, based on the information you have provided.
Lenders can sometimes give an AIP a different name, for what is basically the same document.
Whether they call it a Mortgage in Principle, a Mortgage Promise, or a Decision in Principle, for example. This is simply confirmation of how much you may be able to borrow, which is valid for a period of 90 days.
It is not a mortgage offer and it is not a guarantee that the lender will actually give you the money you want when you make a full mortgage application.
The basic purpose of getting an Agreement in Principle is to show you are creditworthy to a seller and to confirm for your own peace of mind that you stand a good chance of getting the mortgage you need.
When you make your full mortgage application, the lender who issued the AIP might change their decision if they find out information that wasn't disclosed to them previously. It might also be the case that they adjust their offer of how much they are prepared to lend you and what interest rate they are prepared to offer.
The property valuation can have an impact
If you have an offer accepted and the selling agent is happy to accept your AIP there is still the chance that the details of the property you want to buy have an impact on the lender's decision to offer a mortgage to you.
Contact Us
Mortgage companies usually have specific criteria for housing developments and there could be any number of reasons why a property doesn't fit the profile of their lending criteria. You could find that even though your personal circumstances are fine with the lender, the type of property you want to buy isn't what they will lend against.
This scenario is another good reason for using a mortgage broker who understands what each lender is looking for in terms of applicants and suitable properties.
To sum it all up. The answer to the question, "do I still need a decision in principle?" Is, it is worth getting an agreement in principle as it often helps improve your buyer profile, even though it is only a specific requirement when you are buying a property in Scotland.
If you want to know what you can borrow, get in touch today and let us help you find the most suitable mortgage deal, including arranging an Agreement in Principle.
As a mortgage is secured against your home/property it may be repossessed if you do not keep up with the mortgage repayments
SHARE WEBPAGE