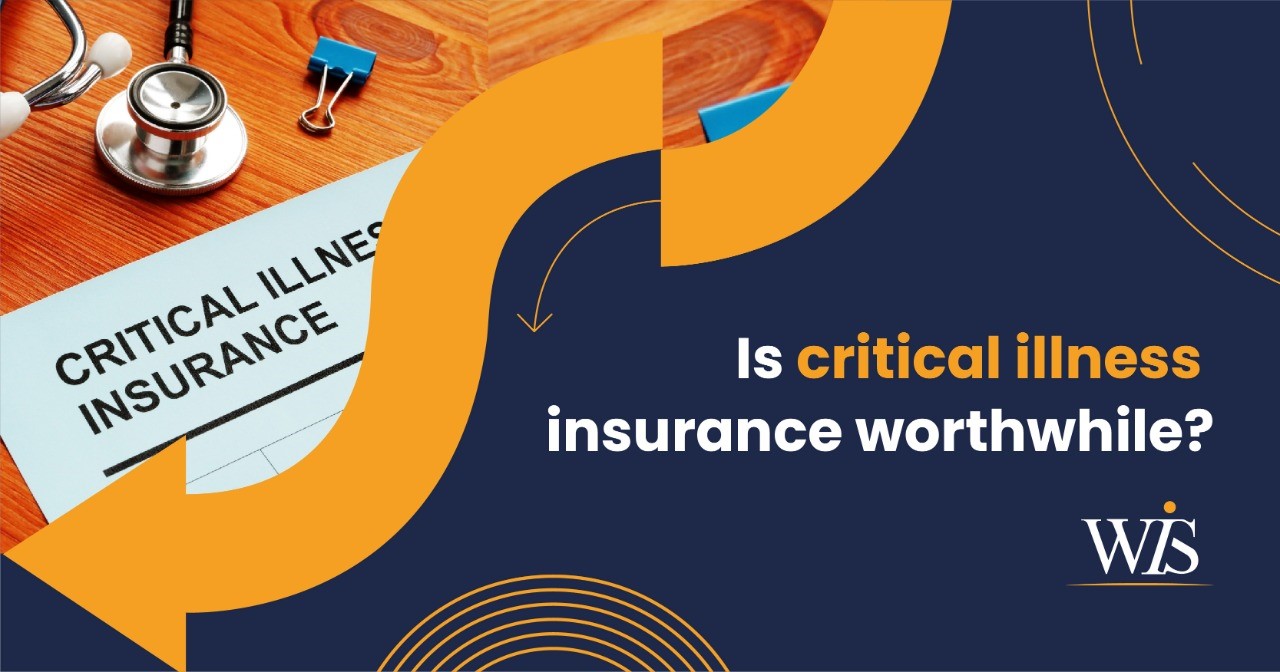 Is critical illness insurance worthwhile?
When considering whether to take out a critical illness policy, you may be wondering whether it will be worth the extra expense. The answer to this question is purely subjective and will depend on your personal circumstances and views. It'll also depend a lot on your lifestyle and your finances. Critical illness cover comes with a range of benefits and is designed to protect you from loss of income suffered as the result of a serious illness. Many people choose to take out these policies as it provides peace of mind that their finances will be covered should they fall ill.

Critical illness insurance can complement your savings

Those that have considerable savings, assets or investments might not see as much value in having critical illness cover as they may be able to cover their living expenses themselves if they lose income due to illness. However, the cover can provide reassurance to those with little or no savings, as any pay-out will be a source of replacement income. It can also complement any existing savings, providing an extra layer of reassurance.

Family affairs

If you have a family to take care of, it may also be worth taking out a critical illness policy. This is particularly beneficial for main breadwinners or those that are the sole income providers for their family. An illness pay-out can allow your family to continue living comfortably, even throughout your period of illness. It'll also mean less for them to worry about during what is already a stressful time.

Pay-outs can cover outstanding loans

If you have loans and you fall ill, you'll still be expected to contribute towards them. This can be extremely difficult if you are suddenly without your regular income, and have no savings with which to maintain payments. A critical insurance pay-out can also be used to put towards your mortgage or other loans, ensuring you don't incur any late payment charges or additional interest.

Beware of illness types

When considering whether critical illness cover is worth taking out, you should always check what types of illnesses will be covered. Some policies don't cover certain illnesses, and many will not pay out over existing health conditions.

Consider the cost

There are many types of insurance you can take out, should anything unexpected happen in your life. Although they provide peace of mind, these costs can quickly add up and can eat significantly into your disposable income. It's always best to sort out critical illness cover as early as possible if you decide it is for you, as some policies may not accept claims for existing conditions.

Check with your employer

Many companies offer critical illness cover as part of your employment benefits package, so be sure to check this before you take out any policy of your own. If you do find that you already have cover, check what types of illnesses your policy covers, and check the level of compensation the provider will pay if you become critically ill.

In conclusion, yes critical illness cover can be well worth taking out – but only if you've weighed up all of the above factors. Once you're sure it is for you, taking out a policy will no doubt give you invaluable peace of mind. We offer a range of options, so with us at WIS Mortgages and Insurance today for free advice.

This article is for information only and does not constitute advice or a recommendation to act. Always seek independent financial advice before taking action and never cancel an existing policy until you have had financial advice and a new policy, if suitable, is in place.
As a mortgage is secured against your home or property, it could be repossessed if you do not keep up the mortgage repayments.
Contact Us
Mortgage Calculator
SHARE WEBPAGE