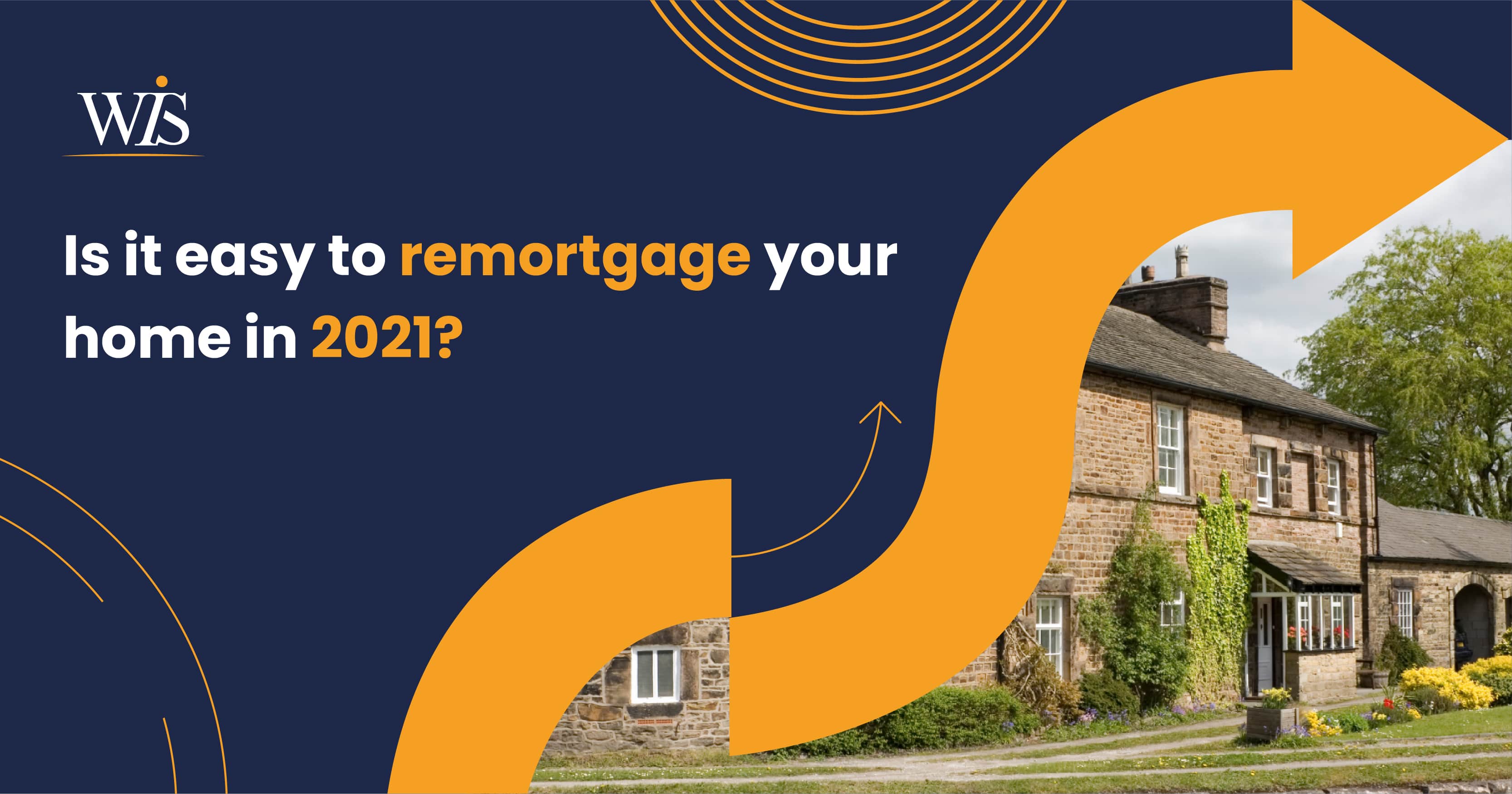 Is it easy to remortgage your home in 2021?
Many people decide to remortgage their homes. You might be wondering just how easy it is to remortgage your home and how it could benefit you. With many lenders, it is possible to remortgage your home once you have had your mortgage for at least six months, although this can vary according to different lenders.
So, is it easy to remortgage in today's climate? In this article, we will look at how easy it can be to remortgage your home and how to overcome any obstacles you might face along the way.
Why remortgage your home?
Choosing to remortgage your home can be an important decision for a homeowner. There may be many reasons why you might want to remortgage. For example:
To lower your interest rates - it may be possible to find a better deal.
To release equity from your home to pay off other debts - high-interest credit cards or loans can often be repaid using this money. However, please think carefully before securing other debts against your home.
To benefit from the existing equity in your home - the equity that you release can allow you to make improvements to your house or use the money to improve your quality of life.
find me a mortgage
There are several straightforward steps involved when you remortgage, but there are also several considerations that you may need to take into account, including your current outstanding balance, your affordability and your eligibility.
Is it easy to remortgage?
Generally, remortgaging your home is easier and more hassle-free than when you take out your initial mortgage. This is primarily because your name is already registered on the deeds to your home. As you may have already spent a substantial amount of time making payments on your mortgage, you will have demonstrated that you are reliable with repayments too.
However, problems can sometimes arise when you decide to remortgage. If you have a very poor credit score, this can pose a challenge. There is a possibility that some lenders will reject your application to remortgage if your low credit rating makes you high risk in their eyes. Therefore, it is essential to ensure that you do everything you can to avoid an adverse credit rating and, if need be, and improve your credit score as much as possible before applying.
Is a complex process involved?
It is often very simple to remortgage, whatever your reasons for deciding to do so. Remortgaging often takes four to six weeks, although it may take longer with some lenders. The first step to remortgaging is to ask your lender for a redemption statement. This will let you know exactly how much the balance is on your mortgage. A redemption statement will also highlight any fees that are associated with your current mortgage.
It is a good idea to contact a reputable broker as they will be able to find the most suitable deal for you. Brokers compare a variety of deals across several lenders so they can find the right deal for you regardless of your personal circumstances.
Once your broker has found the most suitable remortgage for you, it is possible to apply. The lender will make a valuation of your home to ensure that it is congruent with the value of the mortgage. With the help of your solicitor, you can then complete the deal. The new lender will release the money to pay off your old lender, which will end your previous mortgage contract.
You may find that there are fees involved with remortgaging, but this can vary from one lender to another.
Are there barriers for contractors?
Contractors can include self-employed people, freelancers and those on fixed-term contracts. Remortgaging your home may be easier than taking out a mortgage for the first time as you already have a proven history of making your repayments. However, contractors can sometimes experience similar issues when they take out a mortgage or remortgage their home.
Check Affordability
Should I remortgage my home?
This can be a very personal decision for you and your family, but it can help to contact a reliable broker who can talk you through all the applicable steps and help you to make your decision. It is a good idea to check what kind of remortgage could benefit you.
When you decide to remortgage your home because you want to benefit from lower rates of interest, it can be a decision that can save you money. If you are paying less interest, this can make your monthly repayments more affordable and allow you to pay less in the longer term too. If you have considered remortgaging your home so that you can consolidate your debts or because you want to release equity to pay for other things, you might find that it is beneficial because you will avoid the high-interest charges on credit cards or loans. However, there is also the chance that you will have to repay more interest overall if the debts are consolidated onto your your mortgage, as your interest will be spread over a longer period.
Choosing whether or not to remortgage can also depend on how long you have had your mortgage. For example, if you want to release equity from your home, it will be more beneficial to do so if you have had your mortgage for a long time, as there will be a lower outstanding balance on your repayments and your property may have had chance to appreciate in value.
So, when you ask the question, "is it easy to remortgage my home?", you can have the peace of mind that many people find it simple, straightforward and stress-free to take out a new mortgage. With a remortgage, you can benefit from better rates or use the released equity to pay for other things.
Please get in touch with us at ICS Mortgages for free advice or use our mortgage calculators to calculate how much you could borrow.
As a mortgage is secured against your home/property, it may be repossessed if you do not keep up with the mortgage repayments.
As a mortgage is secured against your home or property, it may be repossessed if you do not keep up the mortgage repayments.
SHARE WEBPAGE