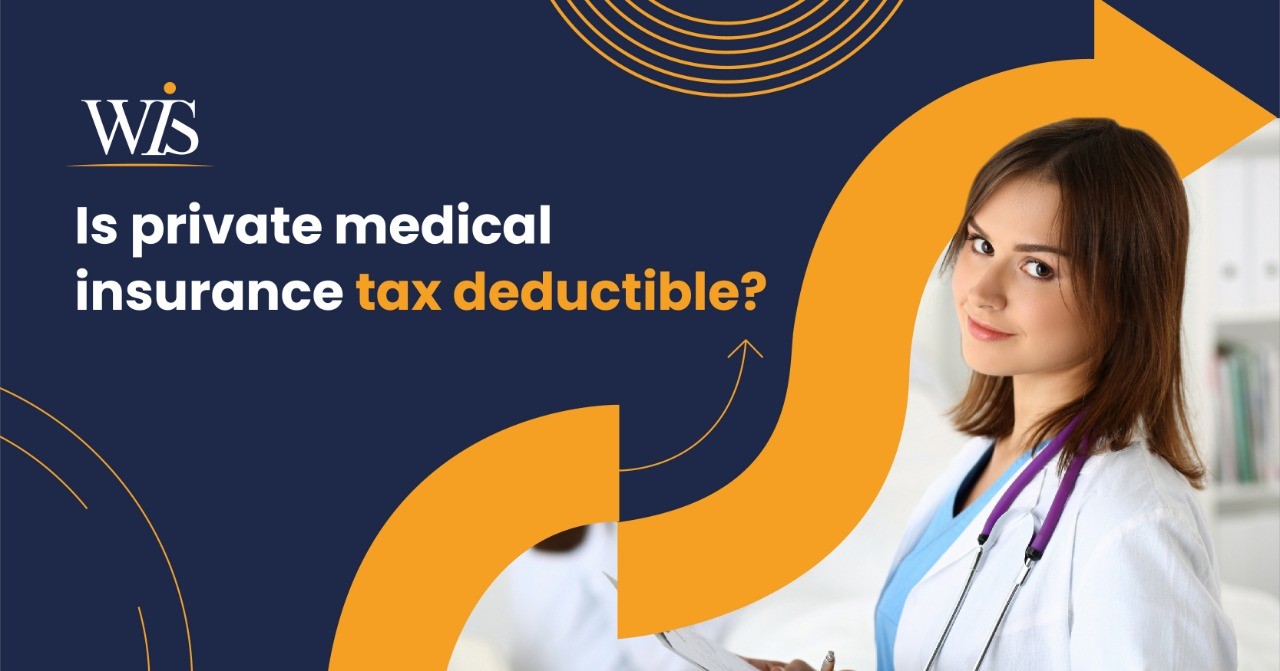 Is private medical insurance tax deductible? UK taxpayers guide
Global changes have meant attitudes towards our health and wellbeing have changed, and preparing for the unexpected feels more important than ever. Private medical insurance is a simple way to establish peace of mind and can also bring financial benefits. If you're among the millions of taxpayers wondering "is private medical insurance tax deductible UK-wide", then you'll find the answers here at WIS Mortgages and Insurance.

What exactly is private medical insurance?

To help answer the question "is private medical insurance tax deductible UK?", it's important to have a clear understanding of what private medical insurance actually is. Essentially, private medical insurance is cover that supports you in times of illness and can offer various levels of treatment in accordance with the premium paid.

What should I expect private medical insurance to cover?

It's essential to check the ins and outs of an individual policy, but as a guide, a standard private medical insurance policy should cover treatment at private hospitals, as well as nursing care and prescribed medicines. You can also opt in to cover things like home care, psychiatric care, or complementary therapies.

Is private medical insurance tax deductible? UK insurance brokers have the answers

Private medical insurance is regarded as a benefit in kind – this means that for the majority of cases, it is not tax-deductible. However, as with many things tax-related, there is some variation, for example, if the owner of a small business offers private medical insurance for its employees, then the cost of the premiums may well be classed as a business expense, and therefore eligible for tax relief. Your insurance provider will be able to offer guidance for your individual policy.

In addition, some specific employee health benefits can be offered tax-free to employees, these include:

• Regular health checks – usually carried out on a yearly basis
• Sight tests for employees working at a screen
• Spectacles for employees who need them specifically for screen use
• Costs incurred by medical insurance when working overseas

What happens if I am self-employed?

If you're self-employed, private medical insurance is very important. Without the support of a larger company, time off due to illness means lost pay and reliance on meager statutory sick pay. Having private health insurance gives you peace of mind and allows you time to fully recover as well as accessing treatment in a timely manner.

As a self-employed worker, your health insurance plays a key role in getting you back to work as quickly as possible without compromising your health and recovery. This means it may be possible to class the premiums as a legitimate business expense, so it's certainly worth asking your insurance provider for more details

Get in touch for free advice

To find out more about whether private medical insurance is tax-deductible UK-wide, or to discover all the ways WIS Mortgages and Insurance can support your business, just get in touch by telephone (0203 011 1898), email (info@wismortgages.co.uk), or use our contact form.
Contact Us
Mortgage Calculator
SHARE WEBPAGE