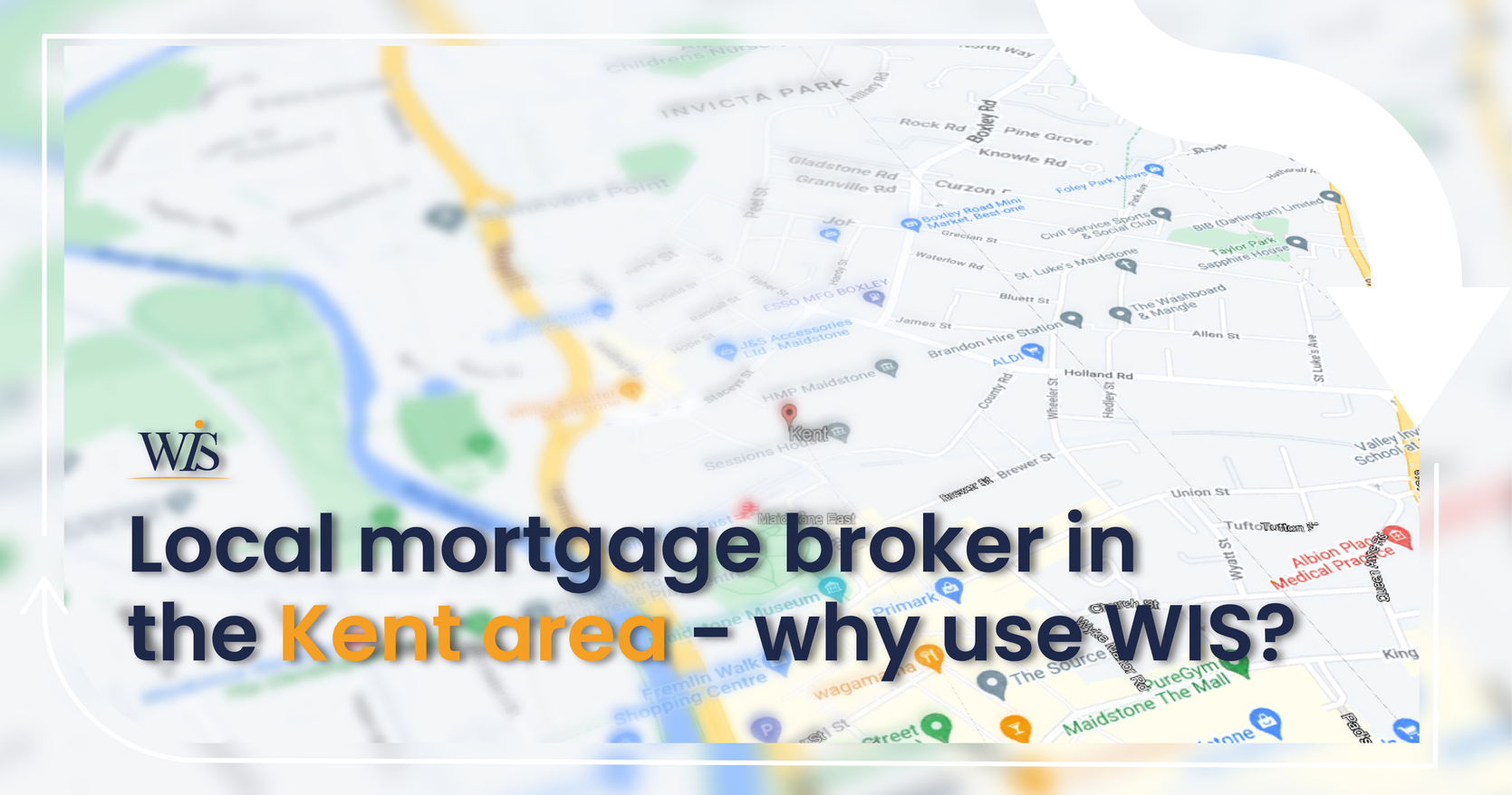 Looking for a local mortgage broker in Kent? Choose WIS!
Looking for a local mortgage broker in the Kent area? Choose WIS! We offer our customers plenty of benefits, from free initial advice and zero fees, through to UK-wide mortgage coverage and specialist mortgage advice for contractors.
Read on to find out more about why you should use WIS if you're looking for a local mortgage broker in Kent.
How can WIS help me to get a mortgage in 2022?
We are an award-winning, Google 5-star rated, full-service digital mortgage broker and we make it easy to get a mortgage online by simplifying the process as much as possible.
find me a mortgage
Why should I choose WIS Mortgages?
Welcome to WIS Mortgages, where our customers are saving hundreds of pounds every month by choosing a new deal through our mortgage brokerage services. Apart from the potential cost savings, there are several reasons that our customers choose to use our services:
Free mortgage advice UK wide
We offer no-cost mortgage advice to our customers who wish to progress a mortgage application through us. Our fees are met by the lenders who offer a commission. However, we operate on a whole-market basis, which means that we always offer impartial, expert advice to our customers and are not tied to recommending certain lenders.
This is important to know because a tied mortgage broker will only ever recommend the mortgage products that they are contractually bound to. At WIS we provide access to the right mortgage for your needs - and we work with lenders that many customers cannot access themselves, with deals that are not available on the open market - saving you money and time.
UK wide coverage
Although our main operating areas are in Kent, London, Essex, and Buckinghamshire, we have customers across the UK and we work with banks and other lenders who offer mortgages across the UK. We have access to over 1000 UK mortgage deals from more than 90 possible lenders at any one time!
Our service and relationship ethos
We are pleased to welcome back many of our customers at remortgage time so that they continue to enjoy the best possible service and access to the most appropriate mortgage products for their needs on an ongoing basis. We have a five-star service rating and work hard to maintain it with our high-quality offer and attention to detail.
Quick, simple and hassle-free
We pride ourselves on offering a simple and hassle-free mortgage application process to our customers. Simply let us know your needs and circumstances and we'll do the heavy lifting for you - coming back with all possible deals for you. Choose your deal and you can complete your application online with zero paperwork, thanks to Open Banking and Digital ID verification. Find out more about the Open Banking revolution here: https://www.openbanking.org.uk/what-is-open-banking
(Please note that we are not responsible for content hosted on external websites.)
Tech-led
We are extremely proud of our digital mortgage brokerage service which is far more robust, efficient and customer-friendly than traditional approaches to mortgage broker services. It's also far quicker, meaning we turn around our mortgages much faster than banks tend to do so - you won't be waiting for weeks to get a mortgage offer with WIS Mortgages as we're on the case for our customers as soon as we receive their instruction to proceed!
Specialist advice for contractors
Mortgages for contractors can be hard to come by, so we offer a specialist advisory service that is also initially free. Again, we can help contractors to access the most appropriate contractor mortgages for their needs from a wide panel of UK mortgage lenders. Find out more about our contractor mortgages services: https://wismortgages.co.uk/contractor-mortgages
Can WIS Mortgages help me to get a self-employed mortgage in 2022?
Yes, absolutely. We serve customers from across all industries and with all kinds of financial and employment situations but our main audience is IT contractors and self-employed workers looking for competitive mortgages.
Self-employed mortgages in the UK can be difficult to find at the moment, as many lenders have tightened their restrictions for applicants. But the team of mortgage brokers at WIS can simplify the process using our knowledge and digital technologies. We work with you individually to understand your needs and situation and then match these expertly with lenders who are prepared to offer self-employed mortgages on attractive terms. You tell us your circumstances and needs and we do the hard work for you. All you then need to do is choose your preferred self-employed mortgage from the offers we receive, and we progress your application for you to completion. It couldn't be easier.
What other types of UK mortgage can WIS help me with?
We provide mortgage broker services in Kent, London, Essex, Buckinghamshire and across the UK for a wide range of mortgages and insurance products including:
- Specialist mortgage products for high earners
- Green mortgages
- First-time buyer mortgages
- Islamic mortgages
- Ex-pat mortgages
- Contractor mortgages
- SPV mortgages
- Buy to let mortgages
- Mortgage insurance
- Limited company mortgages
What other financial services can WIS Mortgages help with?
WIS Mortgages also offers the services of its in-house accountancy arm (WIS Accountancy), insurance team (WIS Business Protection), and its wealth and pension planning team.
Please note that some products and services, such as Buy To Let mortgages and accountancy services are not regulated by the FCA.
Find out more
Get in touch for free initial advice, find out more about our team online or use our mortgage calculators for an illustration to help with your initial mortgage planning. Find our calculator here: https://wismortgages.co.uk/calculator-mortgage/
Our team is on hand to advise and to progress your application with tailored illustrations from lenders that meet your needs - please get in touch and we will progress your application quickly, expertly and with excellent attention to customer service. Find out why our customers are happy to recommend us - and why they choose to use our mortgage broker services time and time again for their changing mortgage needs!
As a mortgage is secured against your home/property it may be repossessed if you do not keep up with the mortgage repayments
Contact Us
SHARE WEBPAGE