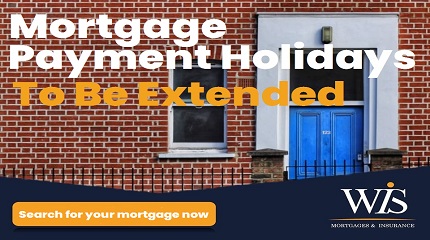 Mortgage payment holidays to be extended
The UK government has announced on Saturday, 31 October, about Covid-19 developments. On top of the government announcement, the FCA has announced reviewing the mortgage payment holiday scheme. The FCA intends to extend the mortgage payment holidays available for longer to support customers further financially impacted by a coronavirus.
Therefore, lenders are extending the availability of mortgage payment holidays in the short run. The terms of the scheme remain the same. Customers can apply for a new payment holiday for three months or extend an existing payment holiday up to a maximum of six months in total.
Mortgage payment holidays were initiated by the government to help borrowers affected by the COVID-19 pandemic. Therefore, the government expects the public to be responsible when applying for a payment holiday. Borrowers should only ask for a payment deferral if they need one.
With the nature of the payment holidays, interest will be accumulated, and borrowers will have more to pay off in the long run. Therefore, the payment holiday option should only be used by those who need it.
The mortgage payment holiday application deadline was due to end this weekend. This was the assistance provided to the home buyers who took payment holidays since the pandemic. Along with the increasing number of COVID-19 positive cases and the government moving back to countrywide lockdown, the payment holiday lifeline is also extended.
The help is now available for those who need further support. They need to contact their lender later this week with details on how to extend their paid holidays. Different lenders have different procedures in terms of applying for a payment holiday extension.
The implications for buy-to-let borrowers are not clear as of now. It needs to be monitored closely to see what support buy-to-let borrowers will receive when some of their tenants fail to pay their rent due to the pandemic.
If you do not require a longer payment holiday, you can still contact your lender to discuss alternative repayment plans. This will depend on the lender's flexibility.
As a mortgage is secured against your home or property, it could be repossessed if you do not keep up the mortgage repayments.
Contact Us
Mortgage Calculator
SHARE WEBPAGE