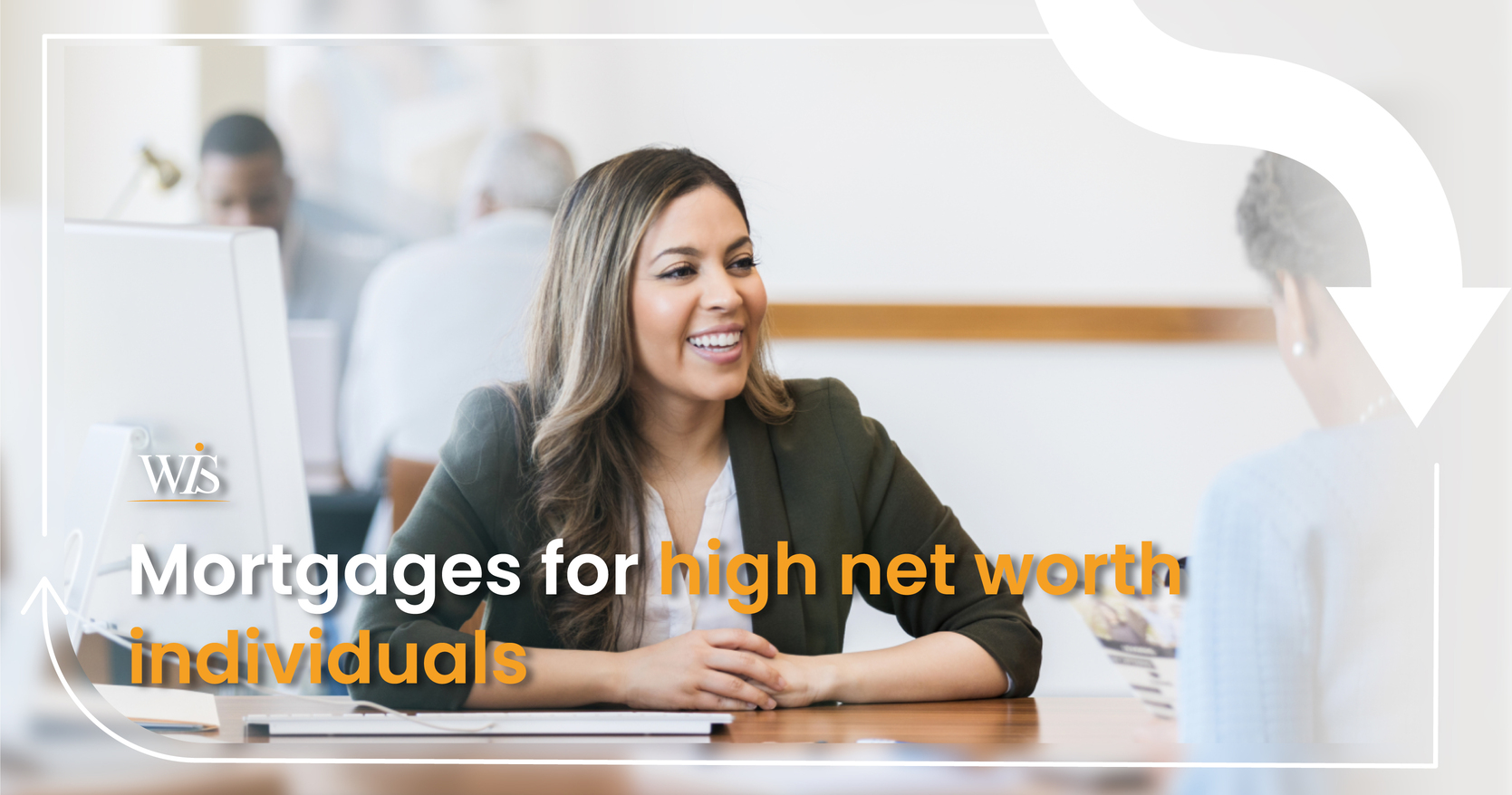 Mortgages for high net worth individuals
One requirement to ensure your financial safety is to look for a mortgage whose payments won't drastically alter your lifestyle. While most people struggle to find a good mortgage, those with a high net worth can often access any mortgage they want. However, having access to all mortgages doesn't mean all of them are suitable for your needs. This article will help you answer the question 'what are the top mortgages for high net worth individuals?'
What is a high net worth mortgage?
A high net worth mortgage is a specialist mortgage specifically tailored to high net worth individuals. According to FCA, these customers have a net income of no less than £300,000, net assets of no less than £3 million, or have a guarantor who has such an income or assets. Keep in mind that couples who need to pool their resources to present such an income or assets do not qualify as high net worth individuals. One of them must possess either to qualify.
Presenting such security encourages lenders to offer you a more personalised mortgage that meets your specific needs. Therefore, this mortgage avails a large sum, factors in complex income streams, and can even cater to individuals with a small deposit but considerable assets as security.
You can access high net worth mortgages from private banks or specialist branches of conventional mortgage lending firms. To do so, you'll need an introduction through a reputable mortgage broker. Mortgage lenders prefer conventional arrangements where customers have regular incomes, preferably monthly, that will sufficiently facilitate mortgage repayments. However, most high net worth individuals have high incomes, but it is irregular. On the one hand, the income is attractive, but on the other hand, its irregularity can be a problem. Thus, you must first build a relationship through the right connections for the lender to trust you.
find me a mortgage
What else do I need to know about high net worth mortgages?
Debt isn't out of the question
High net worth individuals seek a mortgage to buy property because of the attractive low-interest rates, not because they cannot afford to pay in cash. Using debt is a strategic move that will encourage growth and facilitate more favourable tax payments. In addition, the mortgage allows them to direct their income or liquid assets to other investments, thus managing to do more with the same resources.
Flexible repayment plans trump the need for favourable interest rates
Considering the irregular nature of a high net worth person's income, finding a mortgage lender who'll agree to a customised repayment plan is ideal. In the end, such a customised plan makes the interest rate differences negligible at best and easier to handle at worst.
Your background matters
When using a reputable mortgage broker to approach a private bank or special branch of a mortgage firm, you need to provide plenty of accurate details about yourself. Lenders of high net worth mortgages need to know you well before considering extending credit. Therefore, ensure you have all your paperwork ready and be open for in-person meetings.
Your choice of a mortgage broker matters
When seeking a high net worth mortgage, you need to use the right broker. Your options are only as good as your mortgage broker, so check your mortgage broker's reputation and track record before moving on, to help you land the best deal and terms possible.
What are the benefits of mortgages for high net worth individuals?
Easier property portfolio creation
Real estate remains one of the best investment vehicles, especially during uncertain economic times, even though this is not guaranteed. A high net worth individual can use these mortgages to acquire more property while comfortably making the repayments. Their status allows them to afford a prime property, usually the best place to put your money and beat fluctuations in the market. Over time, the mortgage expenses will be significantly lower than the rising value of such property.
Cheap mortgages
High net worth individuals are in demand from lenders, provided one has the right connections. Their superior financial position inspires confidence in the lenders, enough for them to access some of the lowest interest rates. Most lenders offer between 1-2% interest rates on these mortgages.
Liquidity
Locking up your income and assets in property investment isn't a wise move, especially in this unpredictable economy. Mortgages for high net worth individuals offer the best solution for meeting your real estate investment goals while remaining sufficiently liquid. Smart high net worth individuals proceed to use their cash on other investments that'll generate enough returns to sustain the mortgage repayments, thus remaining financially stable and flexible.
Favours the asset-rich but cash-poor
High net worth individuals tend to have their wealth tied up in diverse businesses and other interests. Their disposable income may be minimal, but they command considerable confidence in lenders. Therefore, plans to acquire property under such circumstances only need them to produce their asset and investment portfolio to convince a mortgage lender to accept terms as favourable as interest-only payments.
Conclusion
All checks, assessments, and procedures performed by mortgage lenders usually aim to establish whether a person will manage the repayments without fail. High net worth individuals may not present the usual characteristics mortgage lenders prefer, but their unique position makes them even more appealing. This knowledge should inspire you to take advantage of mortgages for high net worth individuals. The only hurdle in your way would be the right introduction and connections. Wis Mortgages have the necessary experience, expertise, and industry connections to facilitate this mortgage for you. Get in touch today for initial free advice or use our mortgage calculators to determine what's most suitable for you.
Disclaimer: As a mortgage is secured against your home/property, it may be repossessed if you do not keep up with the mortgage repayments.
Contact Us
SHARE WEBPAGE