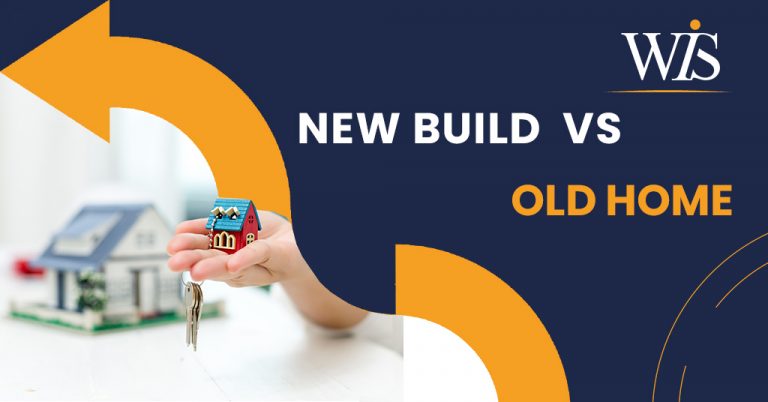 New Build vs Old Property
Hey, there! Looking for a new property in town? Feeling confused about whether to purchase a new build or a second-hand property? Well, there are pros and cons for each option, so let's take a closer look.
Pros of a new build
Warranties
Generally, a new build is a property that is brand new and that no one else has ever lived in. Once you've bought your brand-new house it's going to need a warranty, because you need reassurance that any defects will be repaired by the developer who built it. As a result of this, you will get a warranty from your property developer. The National House Building Council (NHBC), Local Authority Building Control (LABC), and Premier Guarantee are the three main warranty providers; 80% of the new-build market opts for the NHBC warranty. Typically, the warranty covers major structural defects for up to ten years, with additional defect liability in respect of building works for the first two years. Make sure you are aware of what's covered by your warranty and for how long.
Buy off-plan
Say you like the look of a property design from your property developer, but want to live in an area of the development that has not yet been built. You can still own your dream home by buying 'off-plan', and putting down a small deposit. In addition to that, you may also be eligible for the Help to Buy scheme, which makes a new-build property purchase more affordable. The terms and conditions of the scheme vary depending on where you are in England or Wales, though, so do check the details.
Technology integration
The best part is, if you are tech-savvy you can integrate modern gadgets into your new, cool home and that means if you have an app such as Google Home, for example, you won't have to bother switching off the lights yourself! Basically, you're a modern family! Most importantly, new builds tend to be more energy-efficient, which means you will save on energy costs. Isn't that great? But don't forget to check your mandatory EPC (Energy Performance Certificate) to know how energy-efficient your property is and work on the recommendations to make it even more so.
Cons of a new build
Premium prices
However, even though a new build might sound cool, there are a few concerns. The initial concern would be the premium you have to pay for a new-build property, which could make it quite expensive compared to a similar older property. Do make sure you have enough finance to back your investment. You may also be expected to pay a maintenance fee to a management company to keep your house and grounds fresh, or rather sufficiently well-maintained to still look like a new build.
Completion date slippage
Another common concern is the deadline for completion if you're choosing to buy off-plan. Your builder might say they will finish building the new property by a particular date, but there is always the possibility that the deadline will slip. Of course, you could always opt for a property that is already built. Be prepared for uncertainties, though – COVID times are hard times!
Also, don't forget the fact that developers will always try to be cost-efficient and maximize profits by building as many properties on the plot as is feasible. This means a new-build property could be smaller than a second-hand property in terms of your garden, kitchen, living room, etc.
Pros of an old property
Established
When you take a look at a period property, perhaps from the Victorian or Georgian era, you may find it still contains a lot of original features, such as mouldings, cornices, and panelled doors. You may even feel like you're living in the early 20th century once you move in. Such properties are generally very well established and so you're likely to have neighbours who will have been living next to your house for many years. Don't worry, you'll have someone to talk to if you need information or advice about the neighbourhood and its amenities! Most importantly, these properties tend to be larger than modern builds, so even with your furniture in the rooms are not going to feel claustrophobic. You can expect to have more space.
Cons of an old property
Dealing with the owner and any repairs
However, as with a new build, there are a few concerns with a second-hand property! Initially, when you're purchasing a second-hand property you will have to deal with the current owner and they may make the buying process quite stressful. If the property is older than you, then it may some need repairs taking care of. You may not be aware of defects right away, but as time goes on you might have to deal with repairs. Do make sure you get a full survey done for your property prior to purchase so you know about existing and potential future defects. Include survey costs and the cost of repairs and renovations in your budget. Also, most old properties tend to be less energy-efficient, which means you may have to pay more for your monthly energy bills.
Overall, there's no right or wrong when it comes to the type of property you choose. It ultimately boils down to your personal preference, and budget. We hope this will help you choose your new home wisely!
As a mortgage is secured against your home or property, it could be repossessed if you do not keep up the mortgage repayments.
Mortgage Calculator
Contact us
SHARE WEBPAGE