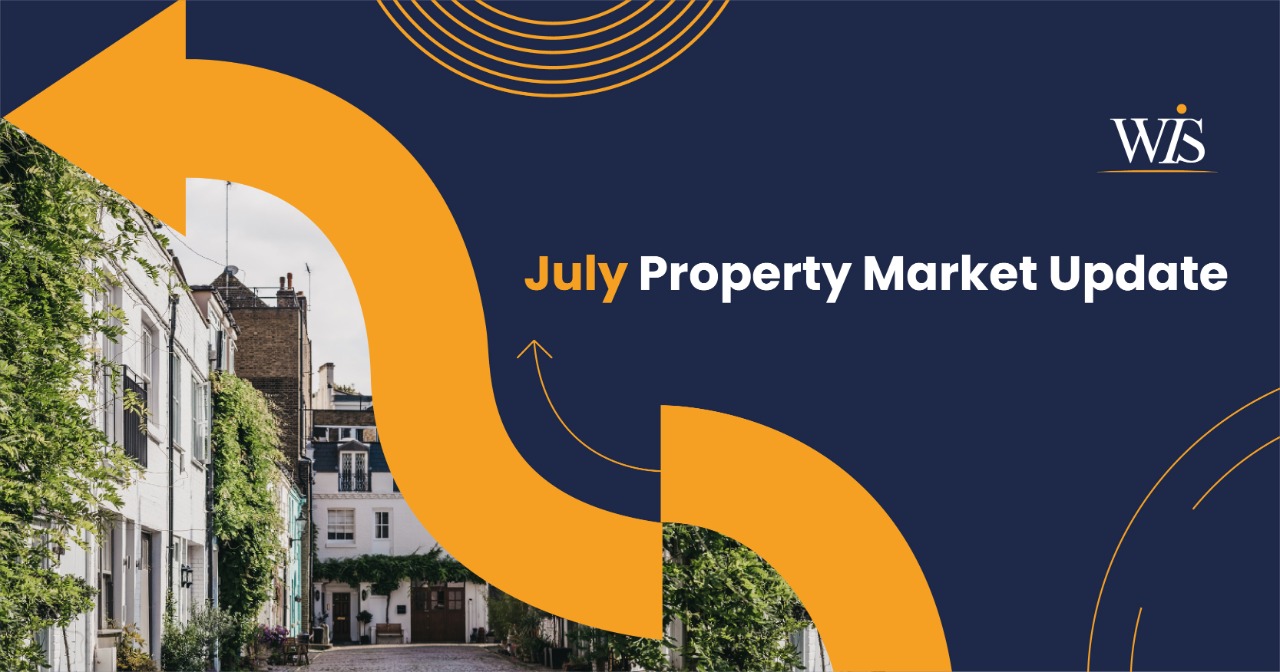 Property Market Update – July
House Prices
As per Nationwide, annual house price growth in June 2021 has been reported at 13.4%. The average house price is reported at £245,432. Northern Ireland and Wales has reported as depicting the strongest growth at 14% and 13.4% respectively in Quarter 2. Scotland and London depict a weak annual rate of growth at 7.1% and 7.3% respectively.
As per Savills the prices of houses in West and South London market consisting of 6 or more bedrooms have risen by 9% and 8.2% respectively in the past 12 months.
HMRC reports the number of house purchases above £40,000 recorded at 198,240. This represents an increase of 61% month on month and 220% increase compared to June 2020.
Due to the prevailing low cost of borrowing, consumer confidence has rebounded. This leads to a stable demand in the near term on the housing market. However, there is a shortage of supply. Zoopla reports the number of homes available for sale was down by 24% in the year to June compared to the average in 2020. Zoopla also reports the homes sold on average 22 days in May which is less than May 2019. This undersupply will hold back the activity levels.
find me a mortgage
Stamp Duty
Stamp duty holiday ended in June 2021 for the threshold of £500,000. Stamp Duty provides a relief up to £250,000 up until September 2021. Nationwide BS index shows a 0.5% fall in house prices from June to July when the stamp duty came into a halt.
New Build Home Market
Zoopla reports a total of 49,470 properties completed between January and March. The number of houses accounts for 81% of all the new builds.
First Home Scheme
Properties in Cannock and Staffordshire were available under the first home scheme from 2nd July 2021. In the coming few months further sites are set to launch with a plan of £60,000 homes projected to be built by 2029-30.
Mortgage Lending Market
Below key highlights are recorded on the lending
Nationwide becomes the first Bank to launch 60% Loan To Value mortgages with 5-year interest rate of 0.99% with a Product Fee of £1499 for home movers and remortgage
Metro Bank launches 95% LTV deals on Joint Borrower Sole Proprietorship
TSB has increased the maximum loan to value on flats and Marionettes (Excluding new builds) to 90%
Halifax and Scottish Widows has changed the contractor criteria in line with IR35 legislation
It is important to highlight that Santander has updated the criteria on home purchase deposit funds coming from foreign countries. Certain countries have been restricted from acceptable foreign deposit
Keystone has entered into the holiday let market lending
Mansfield offers family Assist mortgages at 100% Loan To Value with 20% collateral from family members
Check Affordability
Rent
ONS reports an average increase of rent by 1.2% over the year to May. Rent has grown highest in East Midlands and South West up by 2.4% and 2.3% respectively. Rent in London has fallen by 0.1%.
How can ICS help you?
At ICS we look at whole of market and select the most suitable deal based on client priorities and circumstances. We discuss the individual circumstances with Business Development Managers when it is required and strive to obtain most suitable deals.
As a mortgage is secured against your home or property, it could be repossessed if you do not keep up the mortgage repayments.
As a mortgage is secured against your home or property, it may be repossessed if you do not keep up the mortgage repayments.
SHARE WEBPAGE