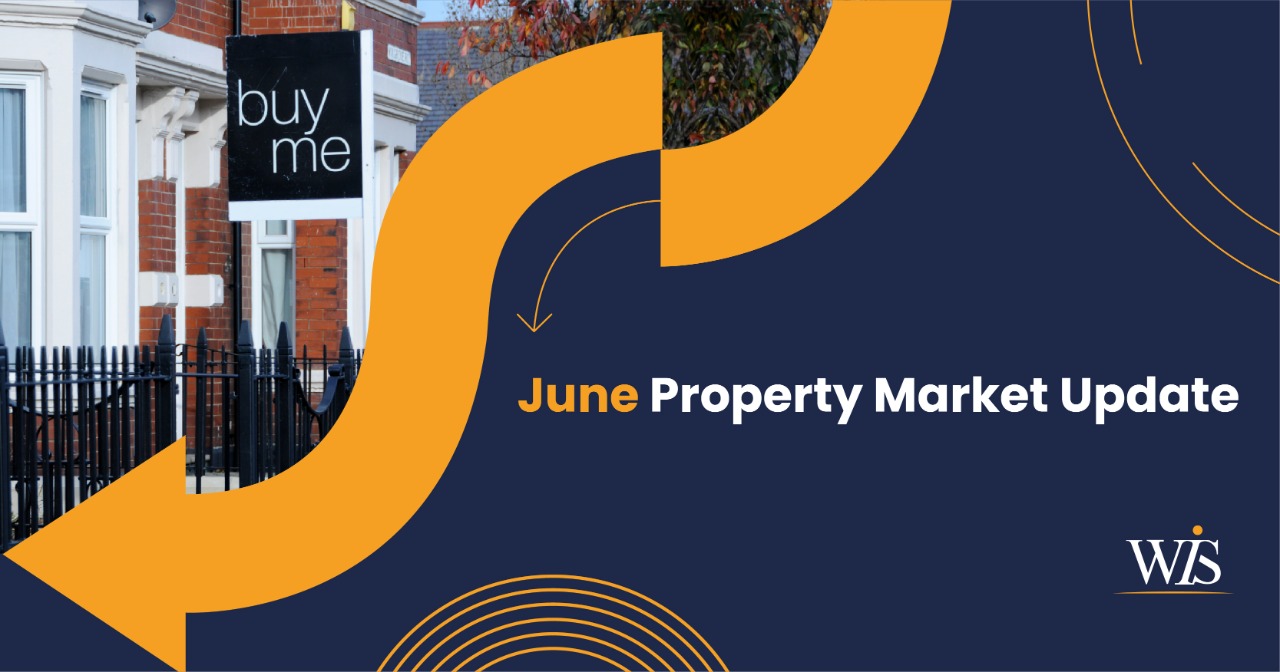 Property Market Update – June
House Prices
As per Rightmove, in June the lack of properties to purchase the UK house growth has slowed. The prices have risen by 0.8% this month and the average cost of a home has reached £336,073. Since 2015, this has been the highest price recorded. This is boosted by people leaving London.
As per Rightmove in June, South West and East of England saw price increases of 2% while London recorded a price increase of 1.5% and North West rising by 0.2%.
The demand for houses has been sustained due to the life style changes people have evaluated. The number of sales agreed for properties above £500,000 has risen by 50% in May compared to May 2019. However, this has resulted in the gap between buyer inquiries and sale instructions to widen.
FCA reports 42% lending advanced to home movers and 22% lending advanced to First Time Buyers during Quarter 1 of 2021. The share of mortgage lending for buy to let investors has been recorded at 11.7% and remortgages are recorded at 18% during the first quarter of 2021. UK House Price Index which sources data from HM Land registry and other government sources reports data till April 2021.
The index indicates an annual increase of 8.9% year on year.
find me a mortgage
Stamp Duty Holiday
The surge in housing market transactions were backed by the stamp duty holiday which is set to end by June 2021. However, there is a transitionary period provided to buyers until the end of September 2021.
Mortgage Lending Market
Bank of England reports following statics on 8th June 2021 in Quarter 1;
Residential outstanding mortgage balances are recorded at £1,561.8Bn
The gross advances in Quarter 1 of 2021 as £83.3Bn
The new mortgage commitments agreed is £77.5Bn.
Mortgage advances exceeding 90% has been 1.1%.
The share of house purchase for owner occupation was 64.1%.
Below key highlights are recorded on the lending
Bath Building Society has introduced rent a room mortgage allowing applicants to cover up to 50% of the loan amount from letting a room in the property
Dudley Building Society has introduced energy efficient mortgages
Nationwide has started accepting recruit and retain payments as income
TSB considers 60% of bonus income if it is received after 1st January 2021
Accord has introduced 80% LTV deals for Buy to lets
Metro Bank lends on Professional and high earning customers interest only mortgages with enhanced income multiple of 5.5
Nottingham has introduced 95% deals for both purchase and remortgages
HSBC, TSB, Platform and Nationwide has introduced 2-year deals for less than 1% interest for low LTV
Check Affordability
First Home Scheme
First Time Buyers will be eligible to purchase new flats or houses under First home scheme for 30% less than market price which could even potentially be 50% in some instances. Once the discount is applied property price will not exceed £420,000 in London or £250,000 elsewhere.
Buyers are required to mortgage at least 50% of the price of discounted home. Buyers who have combined income over £90,000 in London or £80,000 else where will not be eligible to the scheme.
The scheme was scheduled to launch on 28th June 2021. However, 12 homes have gone up to sale on 4th June 2021 as a part of pilot in Bolsover.
Rent
As per ONS rent has risen by 2.3% in South West and East Midlands and 0.1% in London.
How can WIS help you?
At WIS we look at whole of market and select the most suitable deal based on client priorities and circumstances. We discuss the individual circumstances with Business Development Managers when it is required and strive to obtain most suitable deals.
Contact Us
As a mortgage is secured against your home or property, it could be repossessed if you do not keep up the mortgage repayments.
SHARE WEBPAGE