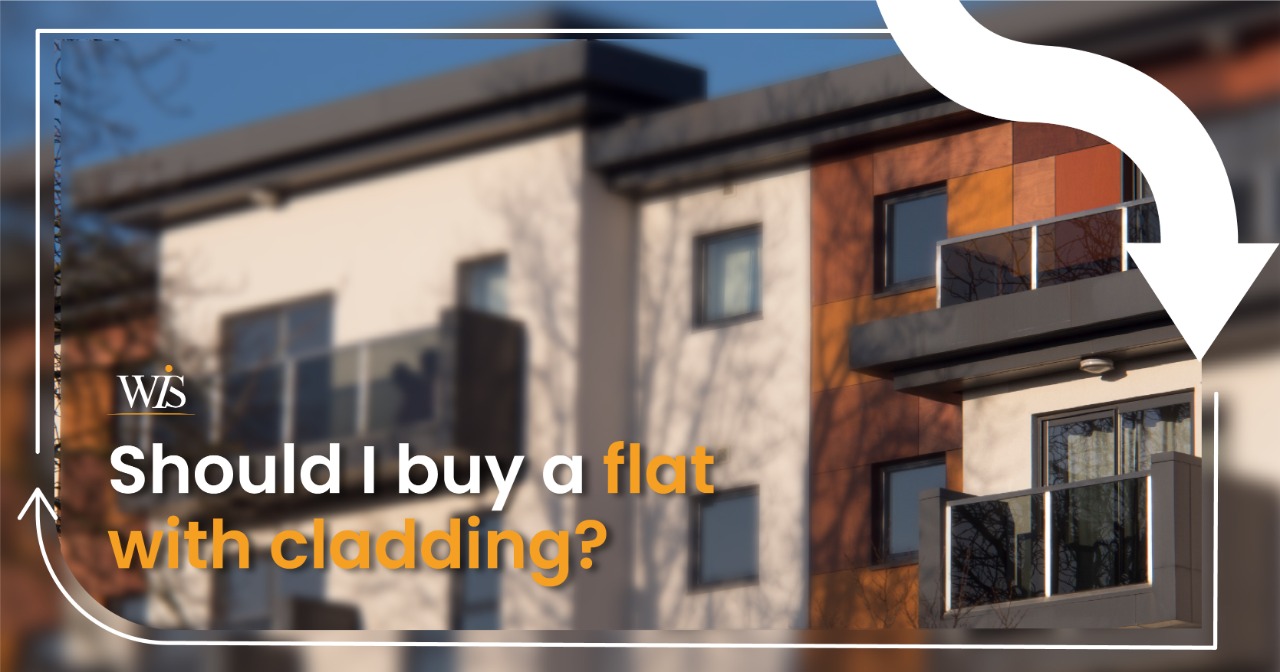 Should I buy a flat with cladding?
When most people hear cladding, they think of the negative news stories surrounding fire hazards and unscrupulous property developers. While necessary to consider, these stories don't tell the whole picture. Therefore, if you've been wondering should I buy a flat with cladding, this article explores the topic objectively.
What is cladding on flats?
Cladding is adding an extra layer to the exterior of a building. Cladding is necessary for improving the building's heat retention, heat deflection, or aesthetics.
find me a mortgage
Why the negative perception of cladding?
The problem with cladding is the potential for combustible materials. Combustible cladding covering the exterior face of a block of flats will spread a fire quickly. In addition, its uniform covering will indiscriminately spread the fire, despite individual efforts by flat owners to improve the safety of their properties.
Furthermore, the numbers paint a bleak picture. Over 1.5 million flats in the UK have cladding from combustible materials. It doesn't help that the cost of removing such combustible materials from cladding is transferred to individual flat owners, not the building's owner.
It's not all bad, is it?
Despite the negative perception, cladding serves a critical role in a building. Here are some benefits of cladding:
Strengthens the building
Adding an extra material layer to a building helps strengthen its structural rigidity. In addition, the cladding helps the building resist the effects of heat, moisture, wind, mould, and pollutants and forces.
Minimises maintenance work and costs
Cladding eliminates the need for constant cleaning, repair, and maintenance on the building's exterior. For example, a concrete surface has to be painted after a while because of the effects of the elements. However, a PVC cladding eliminates the need for constant painting. You'll only need to wash it to keep it looking great.
Improves the building's aesthetics
While cladding serves mostly practical purposes, the surface can also be beautiful. Furthermore, the surface's resilient and mostly smooth nature makes it ideal for artistic expression. For example, the futuristic look of steel and glass can replace the once bland look of concrete. Tiles of different colours can produce a beautiful mosaic on the building's wall, dramatically improving its looks.
What are the types of cladding?
As a potential buyer of a flat with cladding, knowing what kind of cladding to expect is essential. These are the main types of cladding:
Wood cladding
Wood cladding uses individual pieces on the exterior of the building to create that classic yet durable shield. Wood adds to the structural rigidity of the building while offering a more aesthetically pleasing surface. You can use a clear coat to display the grains of the timber or paint it in whatever colours you prefer. Moisture and insect-treated wood last long while resisting the elements.
Tile cladding
Tile cladding is popular because of its structural qualities. This material is waterproof and can withstand extreme temperatures better than most materials. Tiles also come in so many shapes, sizes, and colours, allowing for customisation of the exterior to personal standards. In addition, tiles resist fires better than other types of cladding while improving the longevity and value of the building.
uPVC cladding
uPVC cladding is among the most popular because it is easy to look after, with little to no maintenance requirements. In addition, it is one of the most affordable materials, which further increases its value. You can have it in various colours, allowing for a customised look. Only tile cladding offers better resistance to the elements.
Glass cladding
Glass is beautiful, with a striking and modern finish. It is fast becoming the cladding material of choice because of its temperature regulation and ease of maintenance. Glass cladding will even help update the design of an old building.
Metal cladding
Metal cladding works well for modern buildings by improving their durability while giving off an artistic vibe. Steel and aluminium are the materials of choice, fitting well with modern architecture while strengthening the overall structure.
What precautions should I take before I buy a flat with cladding?
Buying a flat with cladding makes sense when considering the structural, aesthetic, and maintenance value that cladding introduces. However, you need to avoid all the problems associated with cladding. The primary cause for concern is the use of combustible cladding material. Therefore, when answering the question, "Should I buy a flat with cladding?" take certain precautions.
A reasonable precaution is to check if the building's cladding and other sections have been inspected and confirmed to lack combustible materials. There is an EWS1 form that confirms the inspection and certifies the building to be safe for occupancy.
You then need to check the age of the cladding and whether the type of cladding suits your specific requirements. You can tell from the list of cladding materials which ones will be easy to maintain, will look great for a long time, and marries with your display preferences.
Conclusion: Should I buy a flat with cladding?
Cladding offers certain undeniable benefits to a flat, but there are significant risks you need to address first. Since it is tricky to know where to pay attention, you need to enlist professional help. At WIS Mortgages, we are a mortgage broker and advisor in Kent, London, Essex, Buckinghamshire. We offer free advice and zero fees in the UK. You can get in touch for free advice before committing to the purchase.
We also have an accountancy arm (WIS Accountancy), insurance (WIS Business Protection), and wealth and pension departments. Therefore, our teams are ready to help you handle any real estate investment and development challenges.
Note that the Financial conduct authority does not regulate Accountants. As a mortgage is secured against your property, it may be repossessed if you do not keep up with the mortgage repayments.
Contact Us
SHARE WEBPAGE