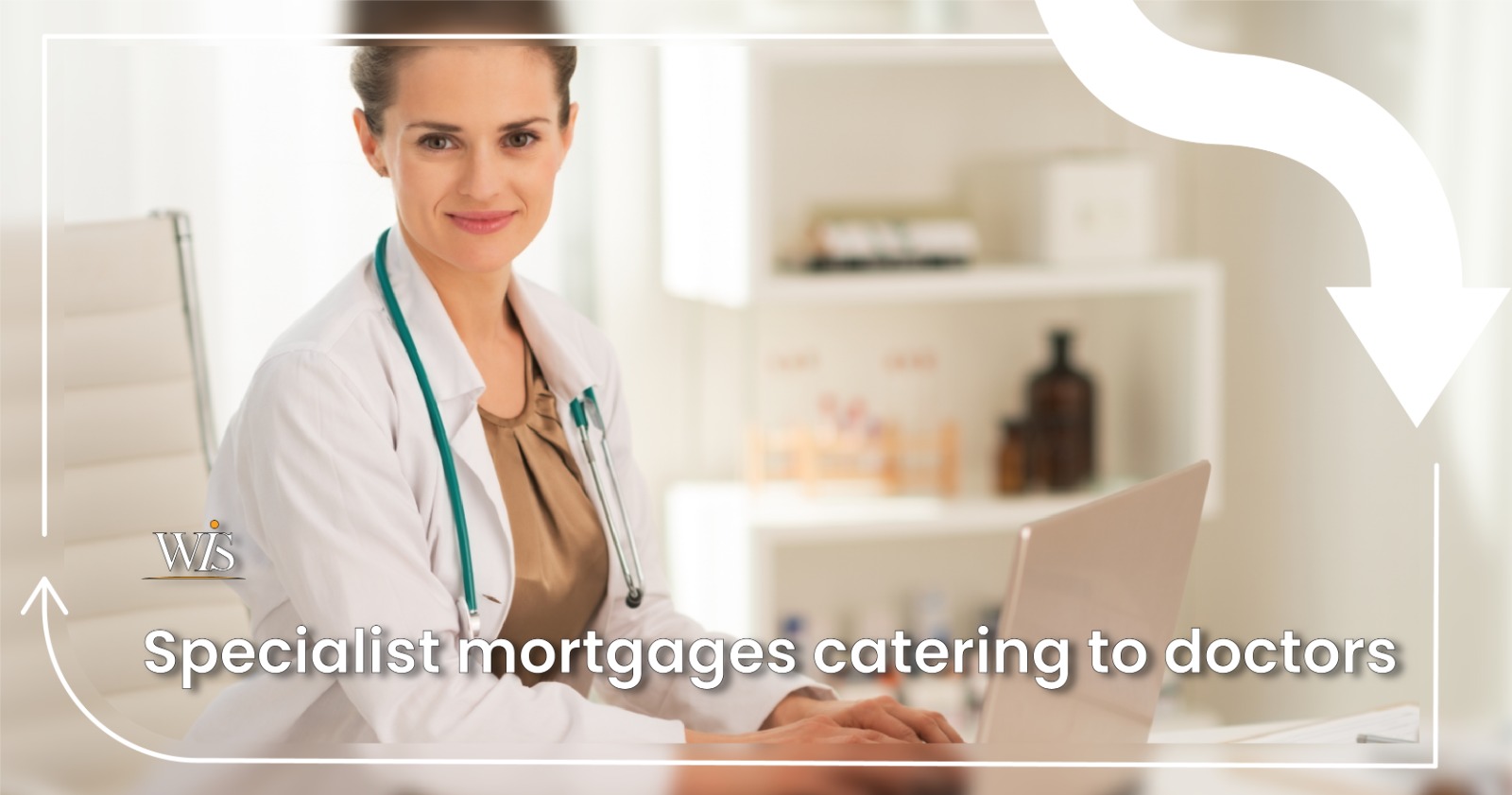 5th May 2023
Which Banks Offer Doctor Mortgages?
The complex nature of a doctor's salary and lifestyle can often make acquiring a regular mortgage somewhat more challenging for medical professionals. Some banks offer specialist mortgages for physicians and health professionals, and these are often the simplest and most financially efficient way to finance a new house purchase for doctors. In this article, we'll explore what a doctor's mortgage is and which banks offer doctor mortgages to doctors and trainee doctors in the UK.
The challenges of acquiring a regular mortgage
While many doctors do finance their homes through standard mortgages, most will find it harder than usual to acquire a mortgage that takes into consideration all of their income streams and personal circumstances.
This may be because standard lenders don't fully understand your pay structure, particularly if you earn money from a combination of NHS work, private practice, and locum work. Only around a quarter of GPs in the UK are salaried, and many doctors earn money from multiple income streams that can be hard to demonstrate consistently.
Other potential challenges to doctors applying for a regular mortgage are the circumstances in which doctors sometimes work. For example, you may want to buy a home that you can let out if you have to move for work, or if you choose to spend some time working abroad. In this case, you might want to apply for a specialist doctor's buy to let mortgage.
If you're in training or just starting out as a junior doctor, you may want lenders to take your future earnings into account as well as your current earnings.
find me a mortgage
Why look for specialist doctors' mortgages?
Often, the simplest way to overcome these challenges is to look for specialist doctor mortgages. Lenders who offer mortgages specifically for doctors will be used to navigating the complex financial affairs of medical professionals and as a result, they're more likely to offer a mortgage that's suitable for your circumstances.
Some of the benefits of applying for specialist doctors' mortgages are:
Specialist lenders will understand your earnings structure and know what it means for your borrowing potential
Specialist brokers know how to ensure that your application is successful
Specialist lenders may offer mortgages that are more flexible for your needs
Specialists may offer you a larger mortgage that takes future earnings into account
You may be able to secure better rates and lower setup costs by using a specialist broker
By working with a specialist mortgage broker, you can increase your chances of securing a mortgage at a favourable rate that fully takes into consideration your professional circumstances.
Which banks offer doctor mortgages?
Several banks in the UK market offer doctor mortgages, although it's impossible to give an exhaustive list because lenders are constantly taking products off the market and adding new products to their portfolios.
If you're looking for a doctor mortgage, it's important to check out both high street banks and specialist lenders. Working with a mortgage broker is the easiest way to find out which banks offer doctor mortgages and what terms they offer their mortgages on.
It's usually possible to find a doctor's mortgage that allows you to borrow up to five times your income, taking into consideration different streams of income from sources including private, NHS, and locum work. Mortgage brokers will be able to structure your mortgage application to best reflect your personal circumstances and maximise the amount that you can borrow.
However, it's always important to only borrow what you can afford. As a mortgage is secured against your home/property it may be repossessed if you do not keep up with the mortgage repayments.
Tips on applying for a doctor's mortgage
If you're intending to apply for a doctor's mortgage, it's important to consider all aspects of your financial situation and lifestyle before you make your application. Think about:
Affordability: How do you expect your income to change in the future? Can you afford to take out a larger mortgage and keep up with payments over the full length of the mortgage term?
Lifestyle: How long do you intend to live in the house? Is it possible that you might want to convert your mortgage into a buy-to-let mortgage in the future to rent your home out?
Rates: Doctor mortgages don't usually offer better interest rates than those of other types of mortgages, but it should be possible to acquire a doctor's mortgage at a rate equivalent to some of the best on the market.
Additional costs: When you're considering how much money you can set aside for your deposit, don't forget to calculate the additional costs that you'll need to pay upfront for your purchase. These might include stamp duty, solicitor's fees, and the cost of a home survey.
Credit history: As with other mortgages, your credit history is important. Each lender will have their own criteria when it comes to your credit history.
Contact us
If you want to apply for a doctor's mortgage in the UK, our expert advisors at WIS Mortgages can help. As well as mortgage brokering, we also offer accounting, insurance, wealth and pension services to our clients. Our accountants are not regulated by the FCA.
You can use our affordability calculator to get an estimate of how much you could borrow on a doctor's mortgage, or get in touch with us to find out more about how we can help you to find the best doctor mortgages for your personal circumstances.
As a mortgage is secured against your home/property, it may be repossessed if you do not keep up with the mortgage repayments.
Contact Us
SHARE WEBPAGE