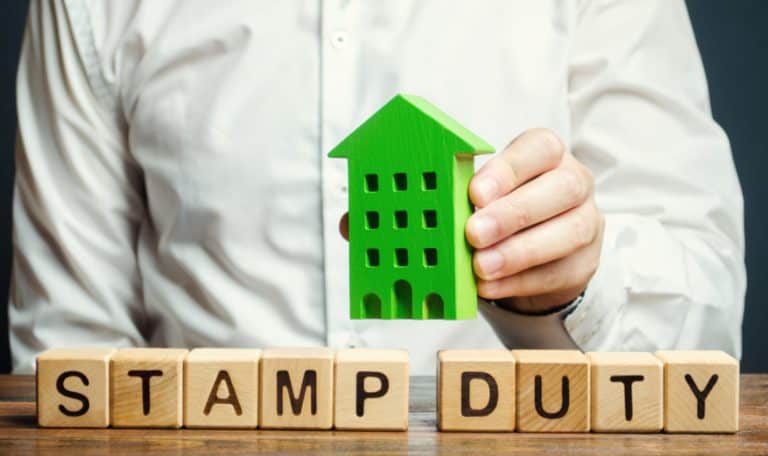 Stamp Duty Holiday to boost the property market
The chancellor of the exchequer has announced a stamp duty holiday where home buyers will not pay stamp duty up to £500,000. This movement is a temporary measure to the property tax to run until 31 March next year. The primary purpose of this is to assist the UK's economic recovery.
The temporary increase in Stamp Duty Land Tax (SDLT) threshold will help first-time buyers wishing to step into the property ladder and home movers. It will stimulate the housing market and help rebuild the financial status of British residents.
Current stamp duty regime
Any purchase of less than £125,000 is free from stamp duty.
Currently, the rate of stamp duty charged on the portion of the property purchase price that falls between £125,001 to £250,000 is 2%. The rate charged on the next £675,000 is 5%.
Note that a surcharge or additional stamp duty of 3% will apply to additional purchases or limited liability company SPVs.
Only first-time buyers are eligible for a zero rate of tax up to £300,000. Home purchase between £300,001 to £500,000, a scale of 5% is applied currently.
First-time buyers and Home movers will benefit
First time buyers, home movers can benefit from the stamp duty holiday. Midrange home movers are likely to benefit from this as the stamp duty holiday is available up to £500,000.
Market experts claim the extension to zero rates up to £500,000, will boost up the property market for first-time buyers and individual home movers. However, the threshold for higher-end properties, £1m-plus, is to remain at present levels.
Overall, it is the ideal time for first-time buyers and home movers to climb up the property ladder.
How can home buyers benefit from the stamp duty holiday?
High street banks and building societies have cut down their maximum Loan to Values (LTVs) due to the pandemic. It has left most borrowers with no option other than contributing a 15% deposit. There are just a few lenders who are offering 90% LTV products.
Therefore, borrowers can utilize the stamp duty holiday to strengthen their deposits.
Lenders may also react to this market movement. If the economy picks up, Lenders can further introduce 90% and 85% LTV products with favourable product fees, free valuations, and cash backs.
SDLT implications are expected to play a significant role in the property market and the UK mortgage industry.
Stamp Duty Holiday benefits in a nutshell
– Reduction in overall tax liability
– Strengthen the deposit for residential property purchases; 15%, 20% as there is more money in hand
– Apply for cheaper lower Interest Rate deals as you have more to put down as a deposit
– Landlords can expand their property portfolio with a new 25% deposit purchases
Ideal for first time buyers
First-time buyers can target the stamp duty holiday for their benefits. They are the lifeblood of the market, who tend to trade up regularly instead of investors who buy at lower levels and usually stay there.
The good news is the government has introduced schemes to get people back to work. First-time buyers are the group most nervous about job prospects as government support from furlough schemes draws to a close, so the area of the market needs most assistance.
Good news for contractors and self-employed mortgages
Given the recent announcement to roll out IR35 in the private sector, contractors wishing to purchase properties will welcome the news.
Currently, Day rate contractors can borrow from mortgage lenders based on their current day rate instead of showing self-assessment income or profit numbers.
Reduction in stamp duty and ability to borrow based on day rates will help contractors.
Will Buy to Lets investors benefit from this?
A temporary holiday on stamp duty is announced on the first £500,000 of all property sales in England. The chancellor has been silent on the 3% surcharge for But to Let property purchases. We assume it will remain the same. Overall, It is a good time to plan buy to let property investments for the landlords.
It's a stamp duty holiday not a permanent change in the stamp duty regime
Please note that this is only a stamp duty holiday, not a permanent change to the current rules.
The UK economy is built on housing, the government has made the initiative with providing mortgage payment holidays and now the stamp duty holiday.
The idea is to get the housing market to move, which will get the rest of the economy running!
Will the interest rate be affected?
The current Bank of England base rate is at 0.1%. This at rock bottom levels. Low interest will help first time buyers and home movers too.
While the stamp duty holiday is in place, it might be best for first-time buyers to use the opportunity as it will not last long!
As a mortgage is secured against your home or property, it could be repossessed if you do not keep up the mortgage repayments.
Join our mailing list to keep up to date with information about the housing market. You can unsubscribe at any time
SHARE WEBPAGE