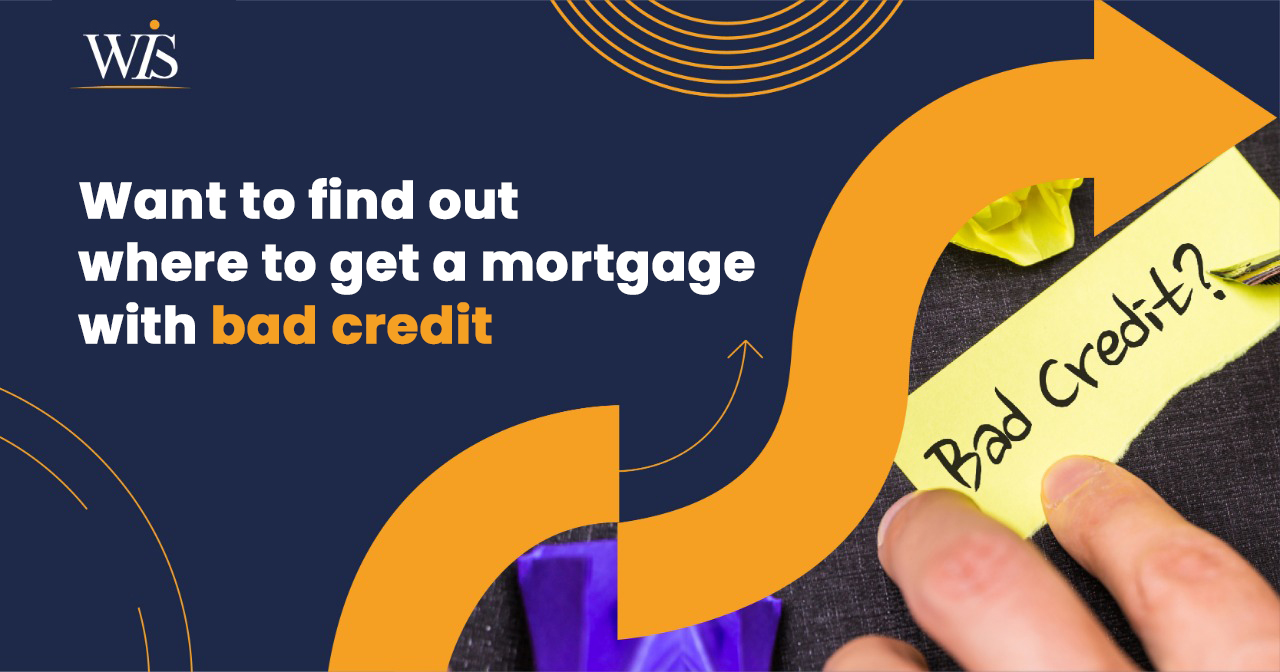 Want to find out where to get a mortgage with bad credit? Here's what you need to know
Whether you're purchasing your first home or looking to get a mortgage on a new property, a poor credit rating can be a hindrance on your way to homeownership. But while many people think adverse credit equals no chance at a mortgage, there are a few options out there that might be suitable for you. If you want to know where to get a mortgage if you have less than perfect credit, we've covered everything you need to know to find the ideal solution for your circumstances. Whether you've got a poor history with credit, CCJs or a historic bankruptcy to your name, here's how you may be able to get a mortgage even with a poor credit score hanging over your head:
Start by checking your credit rating
The first step to finding a mortgage if you have a poor credit rating is knowing what your credit score is in the first place. There are many sites and apps where you can access your credit score for free. Platforms like Credit Club and ClearScore will even give insight into what's contributing to your current credit score. While many people know the exact reason for their poor credit, learning the ins and outs of your score can also give you an idea of when those issues will be taken off your file. For example, you may think your credit score is low due to multiple defaults. But if those defaults were more than six years ago, they won't be impacting your credit score today. Being informed is the best way to start with any financial application – and mortgages more so than most.
find me a mortgage
Getting a mortgage with bad credit
Once you've taken a good look at your current finances, you can then either choose to apply for a mortgage now or delay to a later date. If you have bankruptcies, CCJs or defaults dropping off your file in less than a year, it might be worth sitting tight. But if you're not keen on waiting, or you don't want to miss out on your dream property that's just come on the market, here's what you can do to help get a mortgage with adverse credit:
Purchase with a partner
If your credit score is low, but your spouse or partner's score is good to excellent, you may be able to purchase a property jointly. Both of your finances will be considered for the mortgage. Provided your low credit score isn't due to severe, current issues, you may be more likely to be approved when applying with someone that has a good score. Proof of stability in your income and job can also help tilt the scales in your favour. A quick disclaimer – this option only works if you have adverse credit because you haven't yet built your credit score up once defaults or CCJS have fallen off your file. If they are still present, a joint mortgage is probably not on the cards.
Provide a larger deposit
Lenders want to know that you're financially capable of paying for your mortgage, and a large deposit is just one of the ways you can appear lower risk. Lenders may also accept large deposits as a gift from a friend or family member. So, if you have someone in your life willing to provide the cash up-front, you'll be in a better position. It's worth noting, however, that this cash must be a gift and not a loan. An audit trail of the gift will be required as part of the applications process.
Ask friends or family to be your guarantor
If you're not eligible to complete the mortgage process solo because of your low credit score, a guarantor can be a good way around the situation. But this isn't something to choose lightly. Your friend or family member will be fully liable for the mortgage payments if you fail to pay your mortgage, so you need to ensure you can cover your bills every month. Of course, if your credit score is poor, guarantors still aren't a guaranteed way to get a mortgage. But having one may boost your chances overall.
Speak to an expert mortgage broker
An expert mortgage advisor or broker is always the best person to talk to whether you have a low credit score or not. By seeking specialist advice before you complete your application on your own, you can increase the chances of approval. A mortgage broker may be able to connect you with specialist banks and lenders that are more likely to consider your application. Again, this isn't a fool proof method – but professional help can go a long way toward providing you with insight and perspective into whether getting a mortgage is possible for you.
Check Affordability
Who will give me a bad credit mortgage?
That depends on your circumstances and finances. There's no clear-cut way to say who would provide you with a mortgage, when you have adverse credit on file, without knowing all the details of your income, outgoings, and current financial stability. Speaking with a mortgage broker or industry specialist and giving them all your information is the best way to know which lender might give you a mortgage. While many lenders may offer a specialist mortgage for people with adverse credit, they don't necessarily have all the same qualification criteria.
Are mortgages different when you have bad credit vs good credit?
There's no such thing as a 'good' or 'bad' credit mortgage. A mortgage is always a mortgage, and it will always require the same level of inspection, involvement, and auditing whether your credit score is pristine or on the lower side. The difference you may have when getting a mortgage with adverse credit is the interest rate. You may find that bad credit mortgages have a higher interest than those offered by people with good credit. You may also struggle to remortgage later if your credit score remains in the 'poor' end of the scale.
Contact Us
What if I don't get approved because of my poor credit?
If you don't get approved because of a poor credit history, the lender you applied to may provide details that explain why. From there, you can use that information to build your credit rating and improve your finances to apply again in a few years. If possible, you should speak to a mortgage advisor or broker before you apply. Failed applications will place a hard search on your credit rating, which may lead to a temporary dip in your score.
Is it worth applying for a mortgage with bad credit?
There's no right or wrong answer to whether it's worth applying for a mortgage if you have an adverse credit history. If you're determined to buy now and there's a property you have your eye on, it may be worth trying for a mortgage with a lender that specialises in people with a poor credit history. But if you're willing to wait a couple of years, you may find yourself in a better position to get the mortgage you want. Are you looking for a mortgage designed for people with a poor credit history? WIS Mortgages can help. Get in contact with our team today to find out if we could connect you with a suitable lender for your circumstances. As a mortgage is secured against your home/property, it may be repossessed if you do not keep up with the mortgage repayments.
SHARE WEBPAGE