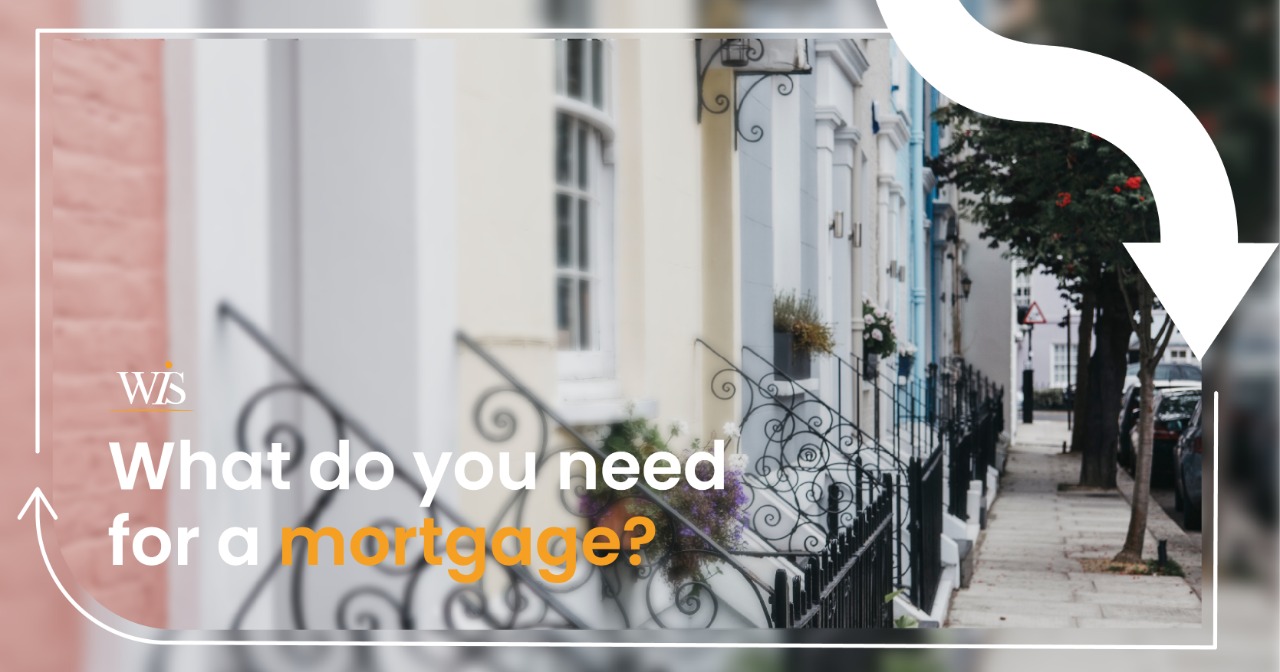 What do you need for a mortgage?
When you apply for a mortgage, whether it's for your first time or your fifth, being prepared is the best position to start from. Understanding the answer to 'what do you need for a mortgage?' and knowing how the mortgage process works can be an invaluable tool at your disposal. If you want to go into the mortgage process with your eyes wide open, we've covered all the details you need to get your prep work in ahead of time.
Ready to get started? Here's what you should have in place before you begin your search for the most suitable mortgage lender.
What do you need for a mortgage?
The exact requirements will vary from lender to lender and will typically depend on your individual circumstances. But as a baseline, the majority of lenders will need specific details and paperwork from you to consider your application. These include identification, financial information, and your approval for a full credit check.
Beyond the paperwork, there are other things you'll need to have in place to improve your chances of success. A solid deposit, for example, is a requirement for the vast majority of mortgages. You'll also need to have a good enough credit rating to pass a lender's checks to be considered for a mortgage, so it's worth looking into what your credit score currently looks like.
Mortgage Calculator
What documentation should you have to apply for a mortgage?
Paperwork is a significant part of the mortgage application process. As such, it's important to have all your documentation prepped and ready to go when it comes to shopping around for a lender. At a minimum, you should be able to provide all of the following documents to a potential lender:
Three months of bank statements
In most cases, online banking allows you to download digital statements directly through your browser or a secure app. You'll need to provide at least three months of statements as part of the application process, which gives a potential lender insight into your current finances.
Three months of payslips
You'll need to offer three months' worth of payslips to prove your income if you are employed. You may also be required to provide a P60 as additional proof. Your payslips give a lender information about how much money is coming in, which in turn allows them to decide if you are a suitable borrower for their mortgage products. Are you self-employed? We've covered more on that below.
Identification
You'll need to provide ID to prove your identity in the same way you would for any formal financial check. This ID could be in the form of a passport or a driving license.
Proof of address
You'll also need to prove your current address to lenders, typically in the form of utility bills. Internet, electric, and gas bills are all viable options to confirm your address to a mortgage lender.
What documents will I need if I'm self-employed?
If you are a self-employed individual looking to get a mortgage, the information you'll need to provide will differ from that of an employed person. As you don't have traditional payslips, you'll need to supply an SA302 tax form, as well as bank statements for business bank accounts where possible. In addition, many lenders will request two to three years' worth of accounts for your business from an accountant. If you don't have an accountant, you should be able to supply this yourself.
What else will a mortgage company need from you?
Beyond the documentation a lender expects you to provide, there are a few other things that you'll need to have handy or provide during a mortgage application. These include:
Details of your deposit
Most mortgage lenders require a deposit, and it's important that you know exactly how much of a lump sum you can offer up-front. Your deposit should be readily available, and you should disclose the exact amount, whether it's 5, 10, or 20%, to ensure your mortgage quotes are accurate.
Guarantor information if needed
If you plan to have a guarantor for your mortgage, you will also need to provide their details to a potential lender. Checks will be carried out on them and on you during your application, so this information must be accurate.
Insight into how you spend your money
Mortgage lenders want to ensure you can afford the mortgage you'd like. One of the ways they confirm this is by looking at how you spend your money. A lender may ask for a breakdown of what goes in and out of your account each month, as well as what other forms of credit you hold. If you can prepare this information ahead of time, it's far easier to provide those details quickly and effectively.
Approval to check your credit score
You'll need to provide lenders with approval to run a hard credit check against your name. While you don't need to do anything else, you need to permit them to do so in the first place.
What do you need for a remortgage when you already have a mortgage?
If you are remortgaging with a different lender, you'll need to provide the same information and details as you would for a brand new mortgage. On the other hand, if you're remortgaging with the same people for a new rate in a product transfer, you may not need to go through the whole process of gathering and providing identification and similar details. However, many lenders will still want to check your finances before remortgaging, no matter what.
What if you don't have all the information a mortgage lender needs?
It's crucial that you have as much information as possible when applying for a mortgage to improve the chance of success. But not every case is perfect. In some cases, a self-employed person may not have three years of accounts to show if they have only just started to work for themselves. In others, it may be challenging to get a good snapshot of your general finances due to recent turmoil or thanks to upheaval at home.
If you don't have all the details, the best thing you can do is speak to a qualified professional. A mortgage broker has insight into how the mortgage process works. Our team at WIS can advise you on the best approach to getting a mortgage and point you in the direction of lenders that may be most suited to your circumstances.
Ready to get the mortgage ball rolling? Check out our free online calculators now to see what might be available to you. Or, get in touch with our friendly team at WIS today to find out how we can pair you with the most suitable mortgage for your needs.
Contact Us
As a mortgage is secured against your home/property, it may be repossessed if you do not keep up with the mortgage repayments.
SHARE WEBPAGE