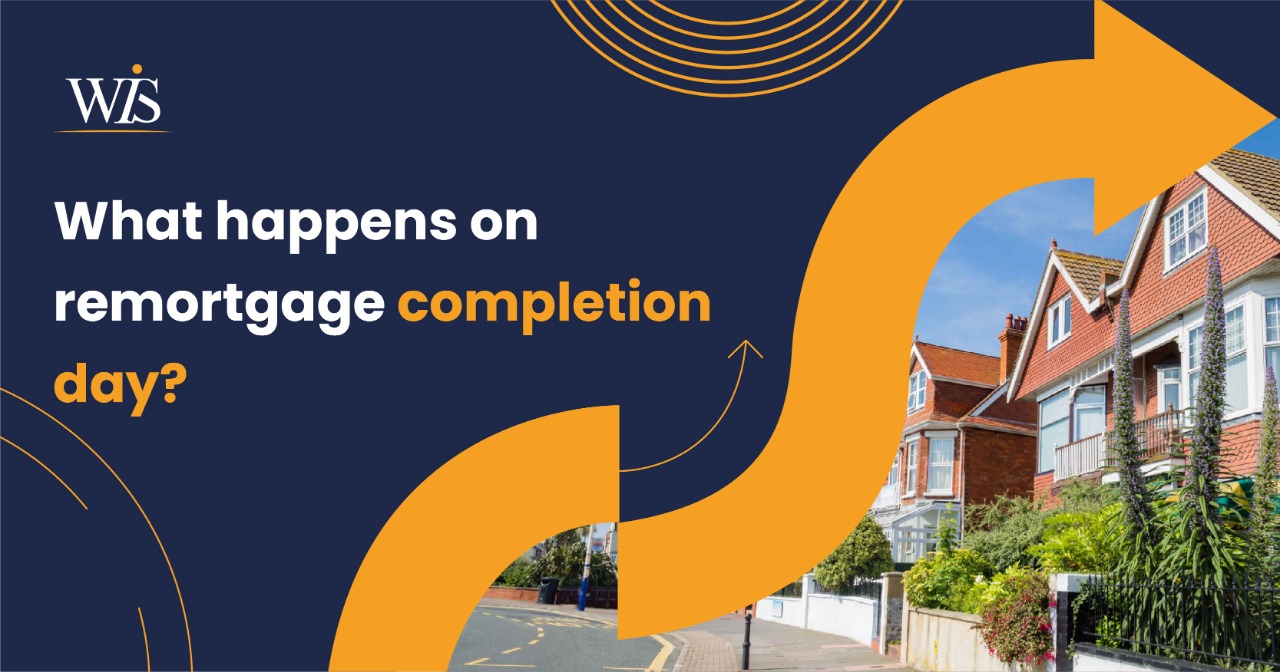 What happens on remortgage completion day?
After all the searching, paperwork, communications and waiting around, the day has finally arrived. Completing your remortgage is the first step to the end of the line for the remortgaging process and marks the final required procedures to finish refinancing. But what happens on remortgage completion day, and what can you expect after everything else has been finished?
We cover all you need to know about completion on remortgaging, from the key differences to problems to watch out for. Read on for all the details:
What happens on remortgage completion day?
All the financial and legal processes required to move your mortgage from one lender to another are finished on the day of completion. This means that you will 'receive' your loan from your new mortgage lender, which is paid directly to your previous lender to cover the total amount of their loan. A solicitor will arrange all the details of the completion process for you, provide a completion statement, and ensure everything is paid and completed correctly.
How is a remortgage completion different from a normal mortgage completion?
The critical difference between a mortgage completion and a remortgage completion is that you aren't moving home. Instead of paying for a property, you're taking out a loan to cover another loan – which means much of the work and preparation that goes into standard completion isn't a requirement. For example, getting keys to the property and requiring existing owners to vacate is not a part of the remortgage completion process. You're already in the home, so all that additional organising isn't needed.
find me a mortgage
What do I need to do to achieve completion?
To finish the completion process on your remortgage, you'll need to have a few things in place. Firstly, you'll need a lender that has approved your mortgage to receive the funds to pay your existing lender. It's also recommended that you seek the support of a solicitor to help you through completion. Though remortgage completions are more straightforward, professional help is always appreciated with fiddly paperwork and processes.
If you're remortgaging a property as a leaseholder, you may also need to seek permission from the freeholder. A solicitor or legal specialist will be able to give you advice on what to do for completion if the property happens to be a leasehold. Once completion is done and dusted, you'll also need to update the title deed with the Land Registry – which your solicitor will be able to handle for you.
Is there a specific time and date for my remortgage completion?
Usually, lenders would prefer that you agree on a completion day during the working week. The time itself may vary, with completion sometimes going through as early as 10 am or as late as 5 pm. It all depends on the lender's processes, and they might be able to give you an idea of what time to expect, so you aren't sat around waiting for it to turn up.
What problems can occur on completion day for a remortgage?
In most cases, remortgaging is as straightforward as it can be. No hidden surprises or other issues. However, there are a few key problems to watch out for when you enter completion on your remortgage:
Delayed funds from your lender
Whether it's due to banking issues or a system being down, your new lender may have trouble making payment exactly when they say they will. If this happens, sit tight, and you may find that the amount is only a couple of hours late. You may need to delay completion for significant issues by a day or so, but this is extremely rare.
Insufficient funds for lump sums
If you're using cash-in refinancing for your mortgage, you've agreed to provide a certain amount of money to your new lender to reduce your payments or get a better interest rate. If those funds are not available on completion, this can be a problem. You need to pay the same day for the completion to go through.
Problems with paperwork
Paperwork can be an issue for anyone in the process. From a messed-up form from your new lender to filling out the wrong information as the borrower, incorrect information can quickly lead to completion taking far longer to fulfil. Working with a solicitor can help prevent this problem, ensuring all the t's are crossed, and the i's are dotted ahead of time.
Do I need a solicitor for completion of a remortgage?
While you don't legally need a solicitor for your remortgage completion, having an expert on hand is always helpful for the paperwork and processes involved. For example, you'll need to complete the title deed for the Land Registry and ensure all completion paperwork and deeds are filled out correctly. By working with a solicitor, you benefit from their expertise, and you don't have to figure it out solo.
Is the remortgage completion process different if I stay with the same lender?
If you choose to remortgage with the same lender, this is known as a product transfer. If you aren't making any changes to your plan, the completion process is very straightforward, and you may not need extra support or help. However, if you're planning on making changes, completion may be a little more complicated, and working with a solicitor is the ideal choice for you.
When do I receive equity during the remortgage completion process?
If you've remortgaged specifically to access funds in a cash-out refinancing loan, then you'll typically receive that money into your account on the same day of completion. Instead of just paying the existing lender directly, your solicitor will arrange for the set amount of money decided with the new lender to be delivered to you as well.
How do I find a remortgage?
If you like the idea of a remortgage, working with a qualified mortgage broker is a great place to start. WIS Mortgages has extensive experience in finding suitable remortgaging solutions for our happy customers. We make mortgages simple with online calculators and free guidance on tap whenever you need us. Get in touch with our team today to find out how we can help you choose a suitable remortgage today.
Contact Us
Always remember that a mortgage is secured against your property. If you fail to keep up repayments, it may be repossessed.
SHARE WEBPAGE