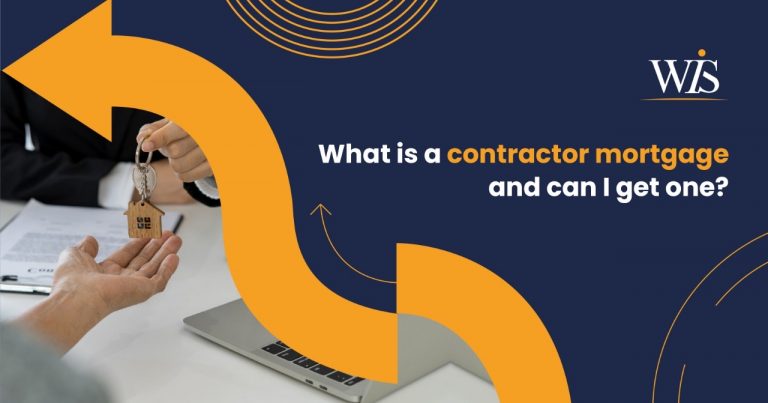 What is a contractor mortgage and can I get one?
What is a contractor mortgage?

If you're wondering what is a contractor mortgage?', we're here to help. A contractor mortgage is a property loan designed for those without permanent employment. Instead, the applicant will receive income through some other form of contract; these applicants are known as contractors.

The term contractor covers those that are self-employed as an individual trader, those on fixed-term contracts, zero-hours employees, and agency workers. Contractor mortgages are available for those working within a large variety of industries.

How do I get a contractor mortgage?

Most lenders that offer contractor mortgages will require you to fall within one of the following two categories in order to grant you a mortgage:

– You're employed by a company, but working on a short-term or fixed-term contract
– You're self-employed as an individual trader

You should seek advice before you apply to any lender, as some will only lend on one of the criteria above.

Contrary to common belief, you don't need years' worth of company accounts to secure a mortgage if you are self-employed. Some mortgage companies offer what is known as "contractor mortgages", which enable contracted workers to apply to borrow money.

The process has become simpler for contractors to apply for mortgages in recent years. Some companies have started to offer home loans based on a contractor's day rate, not their income history and accounts. Your current contract may be very different to others you have worked under over the past few years; contractor mortgages take into account your current contract.

How long do you need to have been contracting to be eligible for a mortgage?

You may have recently taken the decision to leave permanent employment and become a contractor. Therefore, you may also believe that you're unlikely to get a mortgage as a result. This isn't the case; you can apply for a contractor mortgage with as little as one day's experience as a contractor. The amount of history you will need depends on the category of contractor you fall under:

– Self-employed contractors – they need a contract with a minimum length of six months and can apply from the first day of their contract

– Zero hours contractors – they need 12 months' work history from within their industry

– Employed fixed-term contractors – they need to show previous work history in contracting positions, depending on the length of their current employment

– Umbrella company employees – need 12 months' relevant work history

– Agency workers – as above, they'll need to show 12 months' worth of agency work

What about IT contractors?

These are generally treated the same as other types of contractor loans. However, you may need to seek specialist advice if you are an IT contractor, as there are many lenders that offer suitable deals, but don't understand the intricacies of this type of work. We can help bridge that gap, and connect you to companies that specialize in IT contractor mortgages.

How much I can afford to borrow?

The amount of money you can borrow depends on a number of factors, including:

– The criteria and calculations your prospective lender uses
– Your income and other factors relating to your individual circumstances e.g. your fixed outgoings
– How your prospective lender works out what is deemed affordable to your circumstances

If you are an employed contractor, the lender will consider your basic salary, bonuses, and overtime, as well as a number of other factors specific to your finances. If you're a self-employed contractor, they will take into account your daily rate, among other things. A general calculation that lenders use to help them work out how much you can borrow is your daily rate multiplied by the number of days you work in a week, multiplied again by 48. This will estimate your yearly income. Then, just as they would for regular mortgages, they will multiply your annual income by four to help work out how much you can borrow. Lenders don't just use a multiple of your salary, however; they'll take into account a range of other factors specific to your employment and personal circumstances.

When you apply for a contractor mortgage, your broker or lender will tell you how much you are eligible to borrow. However, it's good to have an idea of the amount before you start the process. You can use a specialist mortgage calculator aimed at contractors to get a good indication.

How much deposit will I need?

Generally, you will be allowed to borrow up to 90 percent loan to value (LTV), meaning you'll need a ten percent deposit [link to: ]. However, for those contractors who are deemed to be higher risk – such as those on a fixed-term employment contract that has never been renewed – the LTV may be capped at 80 percent LTV, and therefore you'll need to put down a 20 percent deposit. Contractor mortgages can often require a larger deposit than regular mortgages; however, now is a good time to buy if you have enough cash stashed away because the government just announced an extension to its stamp duty holiday.

What are the easiest types of contractor mortgages to obtain?

Generally, the easiest type of contractor mortgage to secure is the fixed-term employed contractor mortgage. The longer you have been trading in this way, the more likely it is that you will have your application accepted. However, you can apply for one once you have tallied up six months' experience. Agency workers are also deemed to be a lower risk to lenders, so if you fall into this category, you're more likely to find a broader selection of possible deals.

Other types of contractor mortgages may be slightly harder to secure, but they are still possible through specialist, contractor-friendly lenders. Some types of contractors will be deemed higher risk – such as zero-hours workers – but that's not to say they aren't possible with the right history.

Next steps

If you're a contractor who is looking to buy a property, we can help you. We're a team of experienced and friendly advisors that has access to a range of specialist contractor lenders. When applying for a mortgage, it's important to opt for the deal that is most suitable for you. Our brokers can help you assess the most appropriate deal, and recommended the one that most closely fits your personal circumstances.

So, if you'd like to find out what's possible for you, please give us a call on 020 3011 1986 for free advice, or check out our contractor mortgage calculator.
Contact Us
Mortgage Calculator
SHARE WEBPAGE